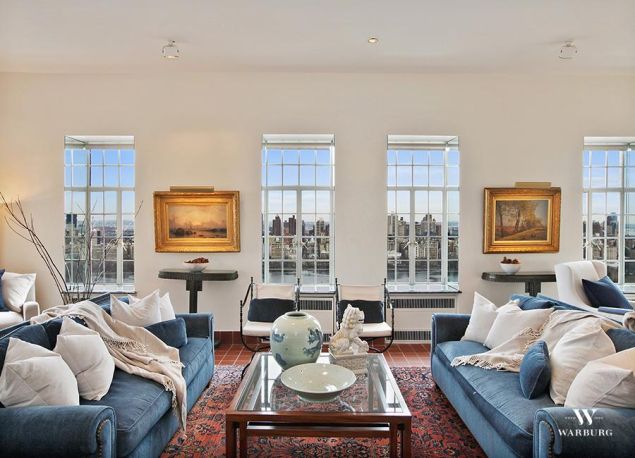 The duplex penthouse at the storied El Dorado has traded hands for the first time in nearly thirty years.
John Rowe, the former CEO and chairman and Aetna and current Columbia University professor, and his wife Valerie have finally sold the five-bedroom, 6.5-bath co-op at 300 Central Park West. The couple put the apartment on the market back in February of last year, asking $29 million. They had to adjust their expectations a bit, but the $24.5 million that Zimbabwean businessman and philanthropist Strive Masiyiwa (the founder and executive chairman of telecommunications group Econet Wireless) doled out isn't too bad!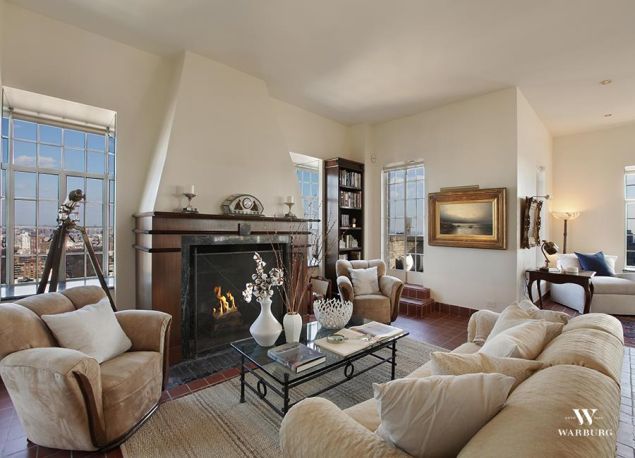 The Rowes bought the apartment, which spans the two highest floors of the Upper West Side co-op, in 1989. Thirteen windows face north, south and east, and there are four terraces on the thirtieth floor—one has been enclosed to create a breakfast room (solarium, if you will).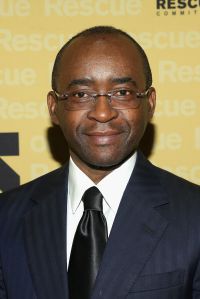 There are formal living room and dining rooms, as well as a library with a "baronial" fireplace, says the listing shared by Warburg brokers Linda Reiner and Lisa Tarnopol Deslauriers. Oh, and apparently, this particular apartment was once the home of Nobel Prize-winning writer Sinclair Lewis.
In 2014, the New York Post reported that Masiyiwa ("Zimbabwe's richest man") was leasing a $40,000-a-month, 4,850-square-foot apartment at 737 Park Avenue. Well, we assume he's forsaken that condo in favor of his palatial new lodgings.
As for the Rowes, they aren't going too far. In fact, they're just moving an elevator ride away, to a 23rd-floor penthouse at the El Dorado—they bought the full floor for $10.3 million in March last year.