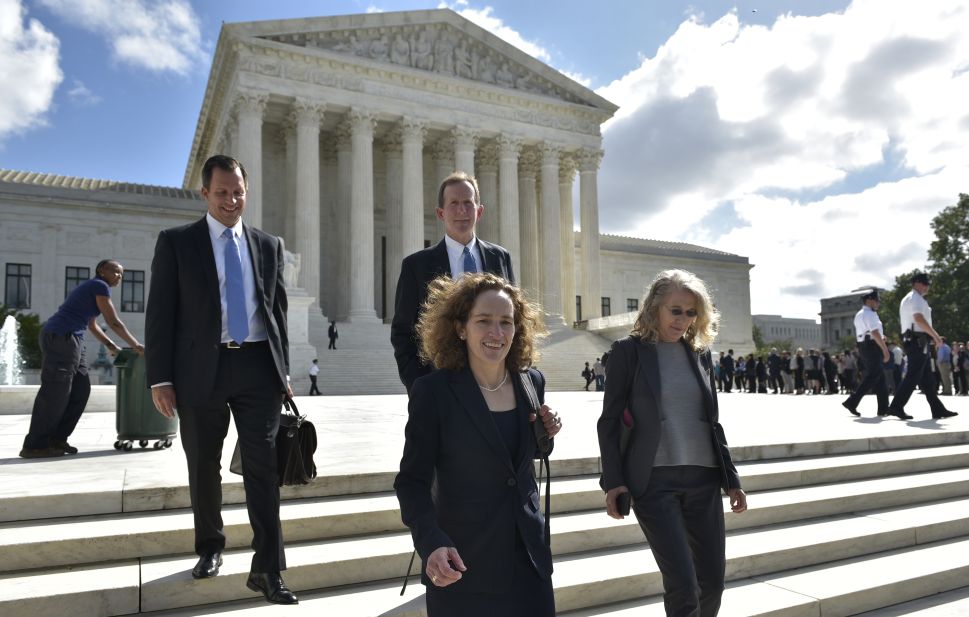 During the nearly 20 years since the United States Supreme Court last issued a significant insider trading decision, and indeed long before that, "friends and family" always brought to mind good things—like holiday cheer, and fond memories of substantial discounts on your long-distance telephone bill. Last week, however, in Salman v. United States, the nation's highest court made clear that when it comes to insider trading, it's better to beware of friends or family bearing gifts than it is strangers, professional acquaintances, or colleagues when the gifts happen to be in the form of insider stock tips.
In unanimously upholding the 2013 federal insider trading conviction of Bassam Yacoub Salman, an Illinois man who turned stock tips from his future brother-in-law, a healthcare investment banker, into nearly $1 million, the Supreme Court rejected the opportunity to apply the more stringent knowledge of personal benefit test for insider tippee liability, a new standard established in 2014 by the Second Circuit U.S. Court of Appeals in its 2014 Newman v. United States. Instead, the Court held in Salman that passing confidential corporate information among family members can constitute unlawful insider trading simply because the parties involved are friends or relatives.
In the Newman case, two hedge fund portfolio managers whom the government alleged had received tips, passed to them through an analyst network—a network which included their own employees. They won reversals of their convictions on appeal because of a lack of evidence that they knew of a tangible benefit received by the original inside tipper, in exchange for the confidential information passed to the analyst network, and eventually on to them.
Newman was based on a new interpretation of the personal benefit requirement for insider trading liability established by the Supreme Court itself in its landmark 1983 insider decision, Dirks v. S.E.C.. This raised the bar significantly for prosecutors by requiring that in order to infer a personal benefit from a personal relationship between the original tipper and his or her tippee, there must be "proof of a meaningfully close personal relationship that generates an exchange that is objective, consequential, and represents at least a potential gain of a pecuniary or similarly valuable nature."
Not surprisingly the fallout from Newman has been significant, as it can be exceedingly difficult to prove that someone who is steps removed from an insider, in a chain of people passing along tips originating from that insider, had knowledge of such close personal relationships and exchanges of benefit between the insider and his or her initial tippee.
In late 2015, in the wake of Newman, federal prosecutors in New York dropped insider trading charges against several other fund managers, analysts, and corporate executives, one of whom had already been convicted at trial. Other defendants—including one professional trader who was convicted and had already completed his prison sentence—are still hoping to have their convictions and sentences vacated based upon the application of Newman-related arguments.
Still, the Securities and Exchange Commission (SEC) has not shrunk away from Newman with its tail between its legs when it comes to pursuing insider trading. Early this year, after federal prosecutors had withdrawn criminal charges against two New York stockbrokers because of anticipated difficulties in proving the case beyond a reasonable doubt after Newman, the SEC won civil jury verdicts against the two brokers. The brokers allegedly received tips passed along to them through two other people about the planned acquisition of a public company.
Nor have prosecutors shied away from continuing to assign criminal insider trading liability. This past August, a New York investment banker was convicted by a federal jury of tipping his father about banking deals he was working on. More than likely the family connection there played a significant role in prosecutors' decision to go forward with that case on the heels of Newman.
Salman, originally convicted by a federal jury in San Francisco, but buoyed by Newman, appealed to the Ninth Circuit Court of Appeals, arguing that the Second Circuit's heightened Newman personal benefit test should apply to him. But in July 2015, the Ninth Circuit disagreed and affirmed Salman's conviction, citing the more lenient friends and relatives personal benefit standard found in the Supreme Court's earlier Dirks ruling, which states that "a gift of confidential information to a trading relative or friend" is sufficient to establish an insider trading violation. Salman then appealed to the Supreme Court.
In its 8-0 decision last week upholding Salman's conviction, the Court explained that the heightened personal benefit standard under Newman need not be met in order to render unlawful trading based on tips passed among friends and relatives, because those relationships are enough to find that a personal benefit exists, in keeping with what the Court had said years ago in Dirks.
Prosecutors, regulators and securities lawyers alike will continue to wrestle with the meaning of recent important insider trading cases such as Newman and now Salman. However, one thing is certain, while it's always advisable to avoid sharing and trading on inside information which may have been improperly obtained, it's especially wise to avoid doing so with family and friends.
Andrew D. Beresin is a practicing securities attorney, former hedge fund trader, and a senior consultant with UnderwoodFX. He represents Wall Street firms and individuals in compliance, enforcement defense, and regulatory advisory matters, and provides expert services on exchange-listed trading. Beresin is a former federal district court judicial clerk and a graduate of Harvard Law School.