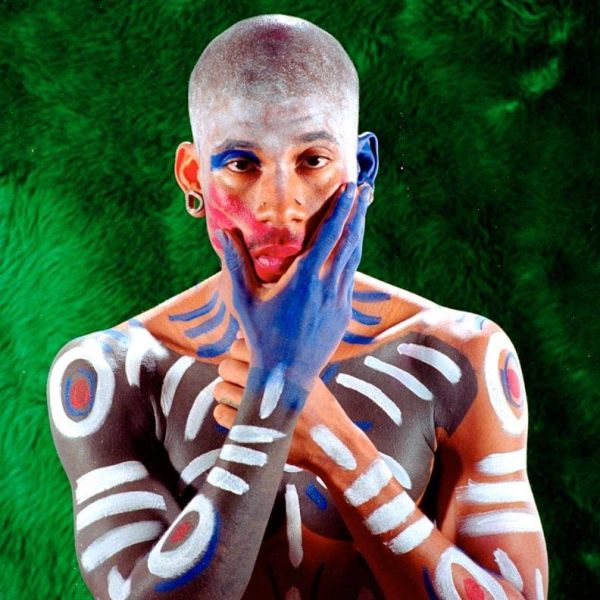 While the Odd Future crew has always been a rogue's gallery of scoundrels, characters and smirking misanthropes, the erudite flow of Hodgy Beats has long stood out as their secret weapon.
Popping up for prominently featured verses on solo joints from Odd Future ringleader Tyler, the Creator, Earl Sweatshirt and Domo Genesis, Hodgy established himself as a prestige guest even among his good friends. Since 2008, he's released 10 mixtapes, including four joints under his name and three under the name MellowHype with fellow OFWGKTA member Left Brain.
But Hodgy wanted more, and the world wanted more from him.
Last Friday saw the release of Hodgy's first proper studio debut on Columbia, Fireplace: TheNotTheOtherSide. While the standard hip-hop solo debut tends to be inwardly focused, boast-laden and self-congratulatory, Fireplace traffics in metaphysical, platitudes, directing its energy outward to radiate positivity and spread good vibes without descending into sloganeering or delivering cheesy inspirational messages.
Onward from "Kundalini", which evokes the awakening of energy at the base of the spine that leads to spiritual enlightenment, Hodgy's seeking big things for himself. In the first four tracks alone he exorcises demons, asks what it truly means to speak from the heart, and reckons with the duality of angels and demons in his life. "They Want" mentions an unspecified entity that seeks to make a black man hate himself, and Hodgy finds solace from that villain in being a positive role model for his young son, Trenton. On "Final Hour", you can't hear where Busta Rhymes' flow ends and Hodgy's begins.
"We're always in transition, even when we're still."—Hodgy
Bolstered by an eclectic array of producers, from rising Stone's Throw prodigy Knxledge to the band Unknown Mortal Orchestra and the jazz/hip-hop infused BADBADNOTGOOD, Fireplace both sounds like a sonic pastiche and a definitive, singular statement. Those eclectic tastes come to the fore on tracks like "Glory" and "Turkuoise" with a groovy, neo-soul swagger. "Love for my music, my people, remind me my intentions," spits Hodgy on "Glory". "It's a battle to get it right when your thoughts are henchmen."
I spoke to Hodgy about those henchmen thoughts, curious as to why more rappers can't be equally upfront and transparent about their own mental health when talking about it. We also talked about his creative process, how rumors of his Odd Future beef are greatly exaggerated, and who he's working with next.
"We're always in transition," he told me, "even when we're still." Coming from any other native Californian high on their own new age fumes, this might sound like a load of meaningless, faux-spiritual bunk. But taken in context of the epic sonic collage that is Fireplace, Hodgy's message of self-actualization is a profoundly vital and timely lesson, a result of hard work that comes with channeling your successes outward to inspire others and making sense of your own chaos. Fireplace speaks truth in an age when self-love is hard to find, and Hodgy's rhymes are tantamount to scripture. 
[youtube https://www.youtube.com/watch?v=TZb2Gw01tp4]
So in the last couple of years you've released three mixtapes, but have also been working on this debut solo album proper?
Yeah, prolly three years 'n something. It's been quite a journey.
Why this solo album? Why not just keep on the mixtape thing that you're so good at?
You know, I'd just rather step it up a notch. I make a lot of music so I'ma always be in the mixtape game, of course, unless something changes and I just decide to drop out. Yeah, I needed something more, and I feel like the world needed something more of me. It was a universal thing that just happened to happen. Pretty tight, though. I'm hella stoked. Kinda can't believe it's out, I worked on this shit for so long. I never worked on anything this long in my life.
You've said you wanted to "spread light" with this project. What were you talking about?
Spread light…yeah man, just be honest. I had to walk into the light, know what I'm sayin'? Had to change, do a lot of groundwork to get where I am today, at least mentally.
You've also been very open about how much you had to figure out and understand your own depression to fully let this project bloom. And that's something a lot of rappers have trouble looking in the face, it seems. This year we saw Kid Cudi and Kanye both kind of collapse around mental health issues. But you talk about it very openly, and don't let it emasculate you as a dude. What's your secret? How do you reach that level of clarity and self-awareness?
[Laughs] When I write music, I'm not around anyone. I do some real normal shit, like my day to day is quite normal. At least for the three years I been making this album. I'm with my son half the week and we have our routine, just normal shit that we do. Just doing it over and over again makes sense. Throughout the three years of me working on this album I haven't not made music. I can't live without doing this shit, basically.
But going back to the realness, I believe Kid Cudi voices that shit, you know what I'm sayin? He lets his fans know when he's going through some shit, or if shit's fucked up. I don't know, I guess I'm just one of those guys that can openly express, and be comfortable with it. I mean, it's really nothing to be afraid of. This is the world and we're all in it together. Find the people that are like you and relate to them, help 'em out somehow.
"I think I'm done aging. I feel like I've hit a peak with age and I'm just getting younger from now on."
The idea of self-exile to create is interesting to me, especially becuase you came up in a collaborative crew. And I dig a lot of shit's changed for you since OFWGKTA started, but is that something you're still interested in coming back to? There's a line on "Barbell" that could be read as a meta-commentary on the crew—"Most people come and intoxicate your circle/ Suck the life out of your circle, then confiscate your circle/See what they did, man they made you hate your circle." Can you unpack that?  
That's a crazy-ass question. I mean, we all put this shit together, so we never really beefed, you know what I'm sayin'? I could be speaking in general, or touching on a subject where somebody else says, "damn, I'm kinda goin' through that shit, too! I actually fuck with that, that helped me get through this." It ain't no downplay or anything—this is life, man.
Well a big part of your life right now is your son, too. Where can I hear Trenton on this record?
He has a couple of soundbites on the record. After "They Want" he's talking, "my nuts are sweaty!" He's just buggin' out. My son is very aware, very confident—he's a genius. All he wants to do is create, flip around and have fun, make sense of his world.
[youtube https://www.youtube.com/watch?v=aTiNzSiq37U]
We should all be so lucky!
Yeah, he makes me more of a kid inside. Honestly, I said some shit yesterday…me and Left [Brain] were chillin' and I was just like, "Damn, yo, I think I'm done aging." I feel like I've hit a peak with age and I'm just getting younger from now on.
Well you talk about some heavily spiritual shit on this record. If "Kundalini" is about channeling energy at the base of your spine and exorcising demons, for example, maybe that feeling of aging backwards is your reward for doing all that hard work on yourself. You feel timeless, ageless, not weighed down by mortal constraints.
I feel like where I was headed has reversed. Shit is tight, man. From who I have rapping on this album to who made the beats, I'm like…I did that? Word. I'm gonna go have some salad, with salmon or something. [Laughs]
Who do we want to watch for next year? Who do you have your sights set on working with?
Honestly, Lorde, Grimes, Kehlani. Yeah…I've got no girls on the album. I'm about to go solo for SZA's next one. And direction-wise, I'm all over the place. I'm singing a lot, too. Me and Nelly Furtado are working on a project.
You spit about building your own mythology on this record. Sounds like you're well on your way. You also mention waves a bit. Where do waves come into play in your life, and how do you unpack that spiritually for someone?
Waves is just about getting to that next point in life, the transition. Because we're always in transition, even when we're still.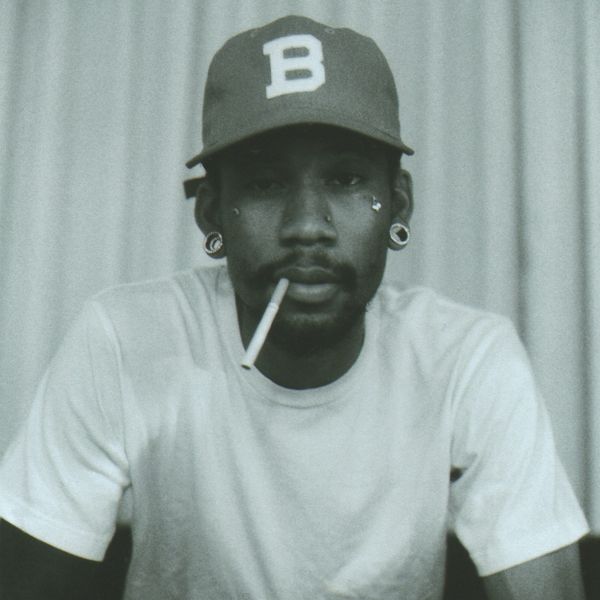 You talk about transition when you're trading in that poem you shared with the album. "Trade the past for the never-ending story, trade the end for a new beginning."
It's a barter system. When there was cowboys and indians it was like, "give me your horse for my medicine." But now there's money, so there's a middleman, which is fucked up.
Are you blasting off into the universe on this record, too? You mention drinking Ayahuasca with the Native Mexicans.
Yeah, I've never done Ayahuasca, and I don't know too much about Ayahuasca, but it's in the world. It's here, so we can use it. We can apply it to thought.
You gotta barter for that medicine too, I guess. If life is a bunch of phases, and one phase ends as a new begins for you with Fireplace, what's the next phase look like?
The moment. My next phase is the moment.
The now?
The now, straight up. That's all I know, that's all I can embrace. The moment—everything is heightened right now, even just walking to go get food. I'm about to get Trenton some cupcakes right now and bring 'em to his school because we're celebrating. My album dropped today, so it's a celebration! And I don't have him this weekend, so I'ma go pop in and say what's up.
Don't party too hard.
Oh man, we're gettin sugar high today, bro.