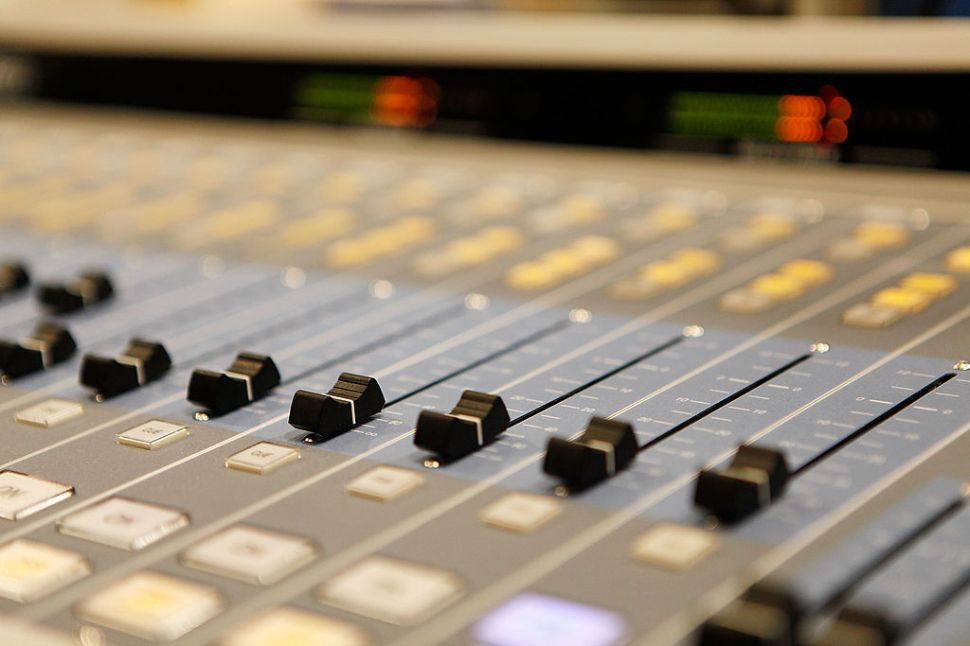 Oscar night in America has many timeless traditions: judging beautiful women on their stylist's choice in clothing, a toothless joke about politics in the opening monologue, a nomination for Meryl Streep.  And then, every year, during the lulling middle of the ceremony, some terrible person at your party will snort and say, "Yeah, but what even is sound editing? Is it different than sound mixing? Why are these two different awards?" That terrible person is usually me. And so, in the interest of self-education and as a public service to my snarky, Oscar-watching cohorts out there, I reached out to Lee Gilmore, a veteran sound effects editor who's been behind the scenes on some of your favorite movies for the past fifteen years—invisible but vitally important.
OBSERVER: What exactly does a sound effects editor do? 
LEE GILMORE: A sound effects editor is responsible for the creation and sync of sound effects for a movie.  You can use pre-existing sounds to accomplish this and sometimes it requires coming up with sounds completely from scratch through sound design or field recording. The whole job is about making choices and hopefully they are the right ones.  Do I want this scene to sound hyper-real and bigger than life or do I want to keep things more grounded and real world sounding?  Editing is about where to place these sounds, but also where to keep things quiet so that you can achieve a dynamic sounding movie with beats and pauses for your ears before that next big explosion.  You are in constant service of the story so you are always asking yourself what are the most important things to be hearing right now to help tell the story better.
What recent projects have you worked on?
I've been fortunate enough to work with some really rad crews this year and awesome supervising sound editors.  I spent the first part of the year working on X-Men: Apocalypse and La La Land.  The summer was spent on Star Trek Beyond and Passengers.  I'm currently working on Guardians of the Galaxy Vol.2.
What's something about your job that you think most people don't realize?
I think the biggest misconception I run into is people thinking all the sound effects they hear actually occurred on set when in reality it is pretty much the opposite. There is also a general lack of understanding about what a sound editor is, which is understandable.  If I tell someone I'm a sound effects editor I usually get a response back like, "Oh, so you pick out all the songs in a movie?"
What's the hardest part of your job?
The hardest part of my job is trying to find a creative headspace to be in on a consistent basis.  Some days you're in the zone feeling like you've got the whole thing figured out and other days you feel like the biggest imposter in the world.  It's a challenge to tell yourself each morning "I have to be creative starting at 9am on the nose".  Creativity seems to be on it's own schedule and she doesn't always want to hang out when you want her to.
What's the difference between sound editing and sound mixing?
Sound editing is the creation of specific sounds that best represents the director's vision while sound mixing is how those choices are finally presented in a complete package.  I think sound editing really focuses on a micro level of detail in regards to sync, clarity, and the creation of content.  Mixing often has the big picture in mind and focuses on how sound effects interplays with dialogue and music. It's the mixers job to make sure all these elements play nicely together and when it's time for music to lead the dance and when it's time for sound effects to cut in.       
How would a layperson watching a movie know if the sound editing and sound mixing is good?
I think there is this unspoken rule that if you are doing a good job then nobody notices.  Like most things if it is exceptionally bad, it's noticeable and if it's exceptionally good, it's noticeable.  I would say you know you're watching a good mix when the dialogue is clear and discernible, when the music moves you more than normal, and when the sound effects really transport you and trick your brain into believing you're on an alien planet instead of shooting stage.