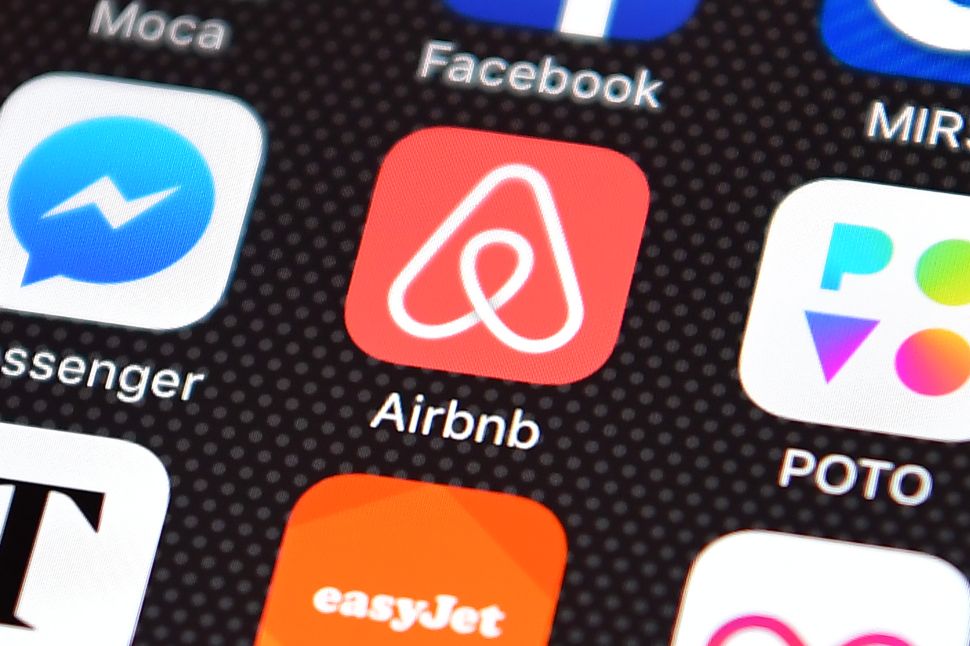 New York City, as one of the world's top tourist destinations, has been dealing with the turmoil caused by the hotel-like service Airbnb for many years. Recently, Governor Andrew Cuomo signed a fiercely debated law to crack down on Airbnb, and the proponents popped the corks. But they may be celebrating too soon.
The evidence from city after city that has tried to regulate this company is that without the right data revealing Airbnb's online transactions, it is virtually impossible to track its commercial activity or to enforce regulations. The battle over who controls data is emerging as a crucial one in the digital age, and unfortunately New York doesn't seem to know that it lost this round.
Based in Silicon Valley and valued at $30 billion, this global company uses app- and web-based technologies to rent out vacant apartments to tourists. Regular people "hosts" have made extra money by renting out a spare room, but increasingly professional real estate operatives have taken over Airbnb.
A recent report from ShareBetter found that the professionals control multiple units. One New York City host, "Johnny," had 40 listings and another who went by the handle "STAT" had 36. Twenty five top Airbnb hosts controlled 385 listings. In the past, the Attorney General found some hosts controlling over 200 properties. These professionals remove those units from the local housing market, turning them into illegal hotels which contribute to rising rents. This report matches the results found in numerous other reports looking at Airbnb activity in San Francisco, Los Angeles, Berlin, London, Barcelona and elsewhere.
So to protect the housing stock for local residents, the state of New York recently passed a law imposing fines of up to $7,500 per violation for advertising units that run afoul of the law making it illegal to rent out an entire apartment for less than 30 days.
But here is what other cities have learned about Airbnb:  it is virtually impossible to enforce such legislation unless regulators get detailed data from the company, telling them which hosts are renting, for how many nights and how much they are charging per night.
In San Francisco, where I live, we have had to learn the hard way that regulation without data is toothless. San Francisco initially passed a law legalizing Airbnb activity under certain conditions. The law included requirements that hosts had to occupy the dwelling being rented, that units could be rented for only a limited number of nights per year and that hosts were required to register with the city.
The legislation proved impossible to enforce. With Airbnb insisting that its hosts have a "right to privacy," 82 percent of hosts have not registered and nearly two years later continue to operate in the shadows of commercial anonymity.
So a second law was passed to correct the weaknesses of the first. This new law required that Airbnb and other sites only publish listings that show the property is registered with the city. Noncomplying companies face fines of up to $1,000 a day for each illegal listing. But once again, San Francisco failed to require Airbnb to provide the data for enforcement. Airbnb has sued over that law, preventing its implementation, so it is too soon to know if it will be effective.
The missing data is also important for assessing taxes owed. Traditional hotels pay an occupancy tax, which is an important source of revenue for local governments. But Airbnb refuses to pay this tax in most cities. After San Francisco residents gathered thousands of signatures on an initiative to crack down on Airbnb, the company started paying taxes, about $12 million per year. But without the data, nobody knows if the city is receiving the correct amount. You have to take the company's word for it.
In city after city, Airbnb has refused to hand over detailed data, citing the privacy rights of its users. But invoking a "right to privacy" amounts to a rewriting of commercial law for hotels, and an attack on a city's power to regulate the commercial sector by requiring licenses and registration for businesses within its jurisdiction. Once you turn your home (or automobile) into a commercial enterprise, cer­tain other legal requirements necessarily get applied.
In a few instances, including in New York City, Airbnb has made some public anonymized data available. Recently Airbnb has told New York and New Orleans that it might be willing to share its data with regulators to assist in kicking off illegal hotel operators. But this company has shown again and again that it cannot be trusted. Without a law, Airbnb could stop providing the data in the future.
Beyond Airbnb, who controls the data is emerging as a key battleground of the digital age. Whether tracking how people are working today, or tracking the commercial activities of online companies and their vast army of anonymous contractors, or crack­ing down on corporate misuse of our personal data as we use the internet, new policies for the use of data in the digital age are badly needed. Without good data, regulators as well as the public are like an airplane flying in the night sky without radar.
New York officials should be prepared to use all the legal and legislative tools at their disposal to access the data about Airbnb's commercial transactions. That is really the only sure way to track and regulate these digital platforms, so that the positives of these technologies can be enjoyed without so many negative consequences.
Steven Hill is a journalist and former senior fellow at the New America Foundation and author of Raw Deal: How the 'Uber Economy' and Runaway Capitalism Are Screwing American Workers.