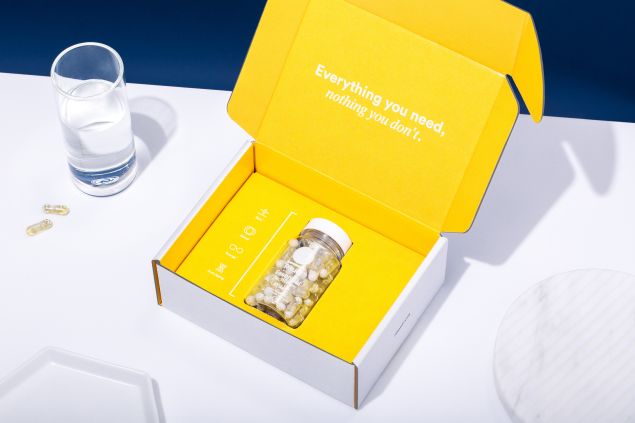 "The idea that there is one mass-market multivitamin is outdated and wrong," Craig Elbert, CEO of new vitamin/supplement upstart Care/Of says. Couple that with some skepticism, and the overwhelming nature of staring down a vitamin aisle confusedly and you've got a ripe new market to be disrupted.
As a direct result of today's overwhelming obsession with wellness, vitamins and supplements are getting the direct-to-consumer treatment, alluring millennials to their healthy appeal. More importantly, these products have been designed with consumer convenience in mind. Each can be delivered to your door monthly, so you'll never miss a daily dose.
If you have the sneaking suspicion that vitamins might actually be good for your health, but you've been turned off by confusing messages, a lack of knowledge, or a general sense of being overwhelmed by the options, well—so did these entrepreneurs.
"It's pretty hard to eat a healthy diet all of the time," explains Katerina Schneider, founder of another new vitamin brand, Ritual. "Nobody gets the daily value—the recommended daily amount of essential vitamins, minerals, fats and proteins—every day and all the time. Less than five percent of women get the daily value. Getting that out of your diet is virtually impossible. A healthy diet may be good enough to prevent a nutrient deficiency disease—say, scurvy—but it's not enough for your best health."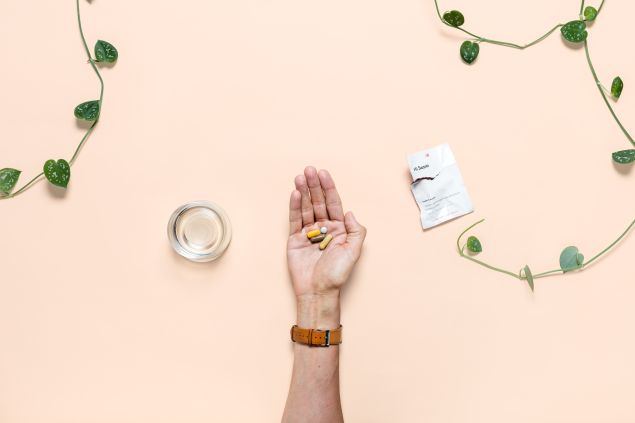 Care/Of uses an algorithm that sifts through "more than a million different combinations" to create personalized daily vitamin packs, shipped to your door. If just the thought of opening and closing countless bottles is too much for your mornings—Elbert's been there too: "When my wife was pregnant last year and we'd travel on the weekends, she'd go through this exercise of counting her prenatals, fish oil and calcium pills into little ziploc bags for each day. Meticulously. Meanwhile, I was cluttering our cabinets with bottles of vitamins I might try for a month and then forget about. It felt a little silly."
Just how much variation is there amongst these combinations? "Over 85 percent of the packs we recommend are unique, which isn't surprising, given the amazing diversity of people and their health needs," Elbert pointed out.
Ritual, on the other hand, takes a different approach to simplifying this confusing, crowded market. Their singular product, Essential for Women aims to be "the only vitamin you need" (that is, if you are a woman). Schneider was dissatisfied with the existing offerings when she sought out a clean prenatal vitamin, one with no questionable ingredients—and an idea was born.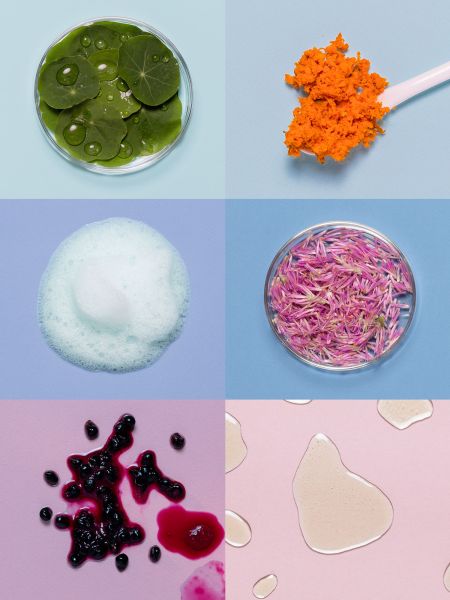 "Over half of the nutrients in a typical multivitamin were not actually essential," said Schneider about the results from the extensive research, performed by Ritual's team of in-house scientists."Instead, we identified nine essential nutrients by applying the latest scientific government-funded data of what the average American woman is not getting enough of out of her diet alone. These ingredients are included in the most effective, cleanest forms, sourced from all over the world." In addition to helping fill in the gaps—healthy eating can, unfortunately, only take us so far when it comes to getting proper amounts of suggested nutrients—Ritual improves mood, maintains energy, protects skin, and is anti-aging.
Here's a summary on what's inside the clear tablets, as explained by Schneider. "Vitamin D3 for bones, brain, heart and immune health. Ritual uses lichen instead of Sheep's Wool Lanolin D3. Vitamin B12 and the right kind of folate (MTHF) for bones, heart, brain health. We use Methylcobalamin instead of Cyanocobalamin. Vitamin K2 MK7 for bone and heart health nothing else can replace. We use Pure non-soy MK7 instead of Vitamin K1 (Phylloquinone). Omega-3s for heart, brain, joints, immune health and more. We use Algal Oil instead of Fish Oil. Vitamin E for heart, brain, muscle, skin health. Iron for energy levels, brain and immune health. We use Mixed Tocopherols instead of alpha tocopherols. Magnesium for everything–especially heart, mood, muscles, bone, immune health. We use Sucrosomial Magnesium instead of Magnesium Oxide. Boron helps reduce need for calcium for bone, joint and heart health. We use Calcium Fructoborate instead of Sodium Borate."
Finally, it's worth mentioning HUM Nutrition, which Walter Faulstrohn, CEO, founded after his personal struggle with breakouts, which he was finally able to get under control through diet and supplements (after failed attempts with prescription drugs). If you find a formula you want to take consistently, consider a subscription, which offers legitimately deep discounts. While HUM won't solve the so-many-bottles dilemma, their targeted approaches to common ailments work. Their site also offers a help-me-pick quiz. Interestingly, some of HUM's formulas also include adaptogens (a buzzword du jour). "You have to look at the body as a holistic system rather than a collection of organs," Faulstrohn explains. "Therefore, stress is terrible for skin health, appearance, breakouts and aging, hence the inclusion of adaptogens into our formula. They are a great addition to traditional vitamins and minerals, especially B vitamins, Calcium and Magnesium, which all benefit the nerves."
You'll likely notice the competition growing in this newly made-over category. In the meantime, check out these three brands making vitamins cool again. You might just feel better than ever before.