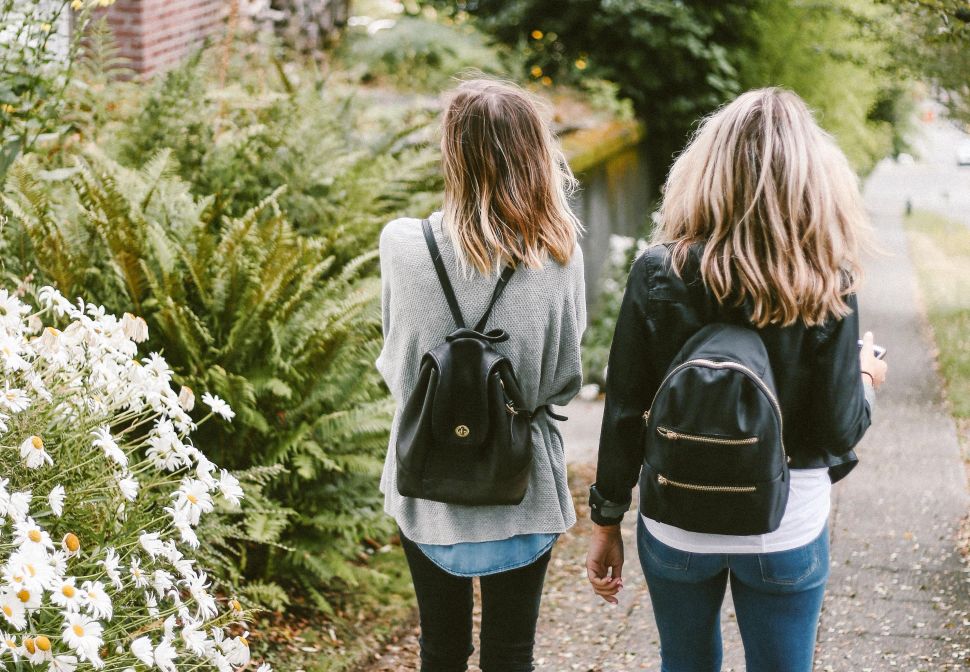 Our education system defines our future—it inspires us, teaches us, rears us, and has historically been the vehicle for upward mobility. It afforded the hope that with knowledge and hard work, a child from a family of limited means could climb into the middle, upper-middle, or upper economic class.
But in recent years, education has failed us. Graduates are not getting jobs that match their education, thanks to a failure of our system to adequately inform students what jobs are available and provide the needed training. We have millions of job openings—mainly in high-tech fields such as computer science, math, and data science—which remain unfilled. According to a study by Inside Higher Ed, 49 percent of students feel they are underemployed.
Our educational system can be vastly improved, but in order to do so, we need to start at the foundation: grade school. Build from the ground up, via grassroots efforts, to transform our system for the next generation.
Americans spend $500 billion a year on education—$10,314 per student from a mixture of state, local and federal funds.  School choice, the method preferred by Donald Trump's pick for secretary of education, will allow parents to determine where their children go to school. Right now America's school system is locally-focused, with students assigned a public school, unless parents can afford private education, or choose to homeschool.
With school choice, government-provided vouchers will enable parents to determine which school is the best fit for their child—be it a private, religious, or public option outside of a family's locally-set school zone. While school choice has, in theory, always existed for the top one percent of society, the introduction of it as public policy would democratize our education system. School choice is about returning tax dollars to parents, allowing them to choose the best way to spend their money on their children.
It will effectively level the playing field for underprivileged students, affording them an education at the same institutions of their more privileged peers. This is powerful. Like most policies, it should be handled with care—perhaps by giving school choice only to those most in need.
But school choice has already been proven to lead to better educational outcomes. For example, in a study of the Washington, DC school system, students who received vouchers graduated at rates between 12 and 21 percentage points higher than students who did not to receive vouchers. School choice also leads to more efficient delivery of education. For example, Florida's Legislative Office of Economic and Demographic Research found Florida's program was saving the state $58 million per year as of 2012–13.
School choice will likely lead to a new breed of entrepreneurs set to build the best schools. The opportunity to provide education as a service will lead to operators starting schools, and competing for these voucher dollars. This will lead to competition for the best teachers and validate the best new teaching methods. Yes, it could result in the recruitment of great teachers away from public schools, but this is already possible with existing private schools.
School choice is a force for good. However, like all powerful forces, it needs to be regulated to make sure its energy is directed as intended. Schools receiving vouchers should be tested to ensure they are diverse, and to make sure school performance is better than public schools. This way, the best schools will get the most vouchers. This will then force public schools to rise to the challenge of competition, and find better ways to address the needs of children.
School choice can lead to a wave of entrepreneurship in education. Competition will enter the classroom. Schools will compete for the best the teachers, the best students, and the most voucher revenue. The truest test of success for will be the free market at the hands of parents and their desire to renew their tuition payments or not.
Entrepreneurs will rush to create schools to serve students of all kinds at the price points of the vouchers. This will lead to schools sprouting up to deliver education based around cutting-edge skill training such as science and math, and delivering it at price points where entrepreneurs can capture massive numbers of students. Students get better education, teachers will be recruited and compensated for their skills, and entrepreneurs will be able to replace administrators as the arbitrators of teaching.
Would you rather send your child to a school of the future designed by an entrepreneur like Elon Musk, or to a school administered by a career politician?   
What would a school of the future look like? Kids can already read on a tablet and learn from a book, but what if school became the canvass to create? What would happen if you school out of the confines of the classrooms, and beyond the dots of a Scantron? Imagine a digitally-connected school system, where kids are trained in the skills of the future using games, AI bots, and live projects in the real world. Kids would come home to their parents sharing what they learned and what amazing things they achieved.
Please share what you think to #DreamFWD and @RichieBlueEyes on Twitter.
Richard Hecker is a global entrepreneur, political organizer and investor. He is the CEO of Traction + Scale, an incubator and investment firm that builds businesses to make people's lives easier. He has lectured at Parsons, Columbia, and NYU on entrepreneurship and technology.