We can pretty much agree that exercising sucks. We'd all rather just sit on the couch on our phones looking at memes or watching videos, right? Well now there's a way to do both and stop dreading your workout.
A new online workout program called Distracted Fitness uses Picture-in-Picture to pair calorie torching moves with the latest viral videos to distract you from the pain of exercising.  Each day, subscribers can access a new 20-minute workout video that plays clips from hit YouTube series and late night TV shows as a little video to lead your workout runs in the bottom corner.
"I hate working out, so I would try all the newest programs to try to take the monotony out of exercising," founder Tracy Kisch told the Observer. "I would put the workout on the TV on mute and open up my laptop to play my favorite YouTube channel at the same time to entertain myself. I realized the workout went by way faster when I took my mind off of it. That's when I got the idea to just combine the two. I figured there were a lot of people out there like me that weren't training to be bodybuilders but just struggling to get some daily cardio in."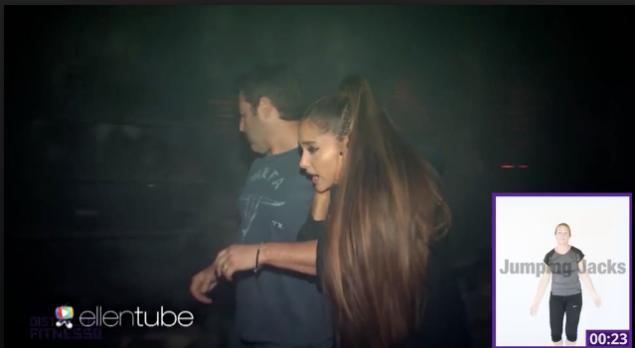 Like many workout videos already out there, this one alternates between 30 to 60 seconds of moves like jumping jacks and calf raises and includes rests. The only difference is you have something else to look at for the 59 seconds you spend repeating a move after first seeing what's up next. I gave it a try and can attest to the fact that it's entertaining and makes the workout go by much quicker.
Kisch has a background in business rather than fitness. Like many entrepreneurs, the Rutgers MBA got the idea for the program by solving her own problem.
"I really just fell upon the idea because it solved a problem for myself," she said. "It allowed me to take my mind off the exercise and get through the workout."
Distracted Fitness launched in November and has a few different types of memberships. Monthly is $10, three months is $20 and one year is $60.