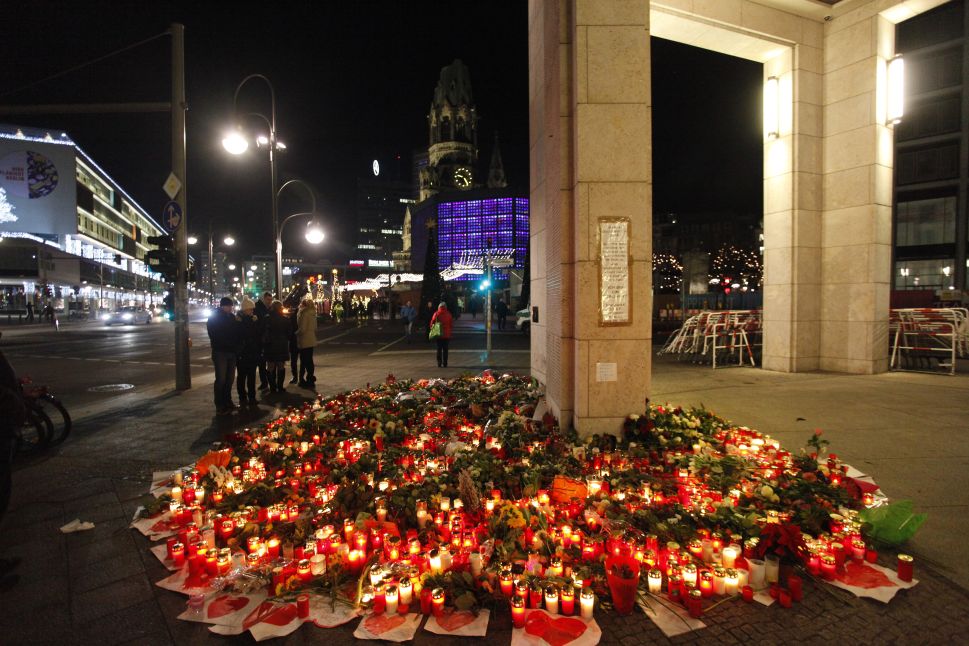 We grieve once again for horrific murders committed in the name of Islam, now in Ankara and Berlin.  And we feel sorrow, again, for attacks on Muslims, this time at a mosque in Zurich, perpetrated by a gunman with unknown motives.  All the attacks occurred on Monday, December 19, within hours of each other.
The nearness in time of the attacks, all on the same day, tempts us to connect them. In Ankara, a Turkish assassin, likely affiliated with terrorist groups, shot the Russian ambassador to Turkey, Andrey Karlov, from what appear to be crazed motives of revenge for Russian destruction in Aleppo. For the 12 murdered and 48 wounded at the Christmas market in Berlin, ISIS claims responsibility. The Zurich attacker, who it appears later committed suicide, seems unrelated to any terrorist groups.
Religion is not the problem. Rather, extremist political forces, most especially in the Middle East, are pushing the world towards Armageddon.
But investigators have discovered no connection between these three tragedies. And if a lesson can be excavated from the proximity in time of the three of them, it is simple: that the association events have forged in many minds between violence and Islam must be broken. Otherwise the violence will never end.
Religion is not the problem. Rather, extremist political forces, most especially in the Middle East, are pushing the world towards Armageddon. The tit-for-tat of murderous extremism sustains itself in cycles of violence. The horrific murder of the Russian ambassador comes in response to the countless deaths of innocent civilians victimized by Russia's ruthless policies in Syria. The hope is here: there are voices of moderation, both political and religious, on both sides of the warring enmity that can break the cycle of violence. They must unite forcefully to combat the extremists. They must find a way to disarm the Middle East, to end the proliferation of weapons there, otherwise the destruction of lives, homes, and livelihoods there and around the world will not end.
Especially at this Christmas season, in which Muslims also joyfully participate from our reverence for the prophet Jesus Christ, let us remember that Islam itself means peace and that God did not send his prophet Muhammad except as a mercy to the worlds (Quran 21:107). Muhammad's call to humanity is the same as Jesus', that mercy and justice reign. May the message of peace they share bring comfort—especially to the people of Syria, a quarter of whom are Christian. And may all of us know peace. Anti-Muslim violence and policy make an unholy alliance with terrorism committed in the name of Islam.  They feed off each other. Neither kind of violence takes its warrant from religion of any kind.
The New York Times reports that a handmade sign appeared next to the door of the Zurich mosque, saying in German, "Love is the answer to hate." With that hopeful sentiment in mind, we pray for the victims in Berlin, Ankara, and Zurich, and their families. We pray for the innocents of all faith traditions who have lost their lives to violence in Syria, Iraq, Yemen, and all war-torn regions. We pray for the wisdom in our leaders to pacify violence without harming the innocent. And we pray for peace of soul to stay violence in those unquiet souls tempted to commit it.
Imam Feisal Abdul Rauf is the Founder and President, Cordoba House, which has a purpose to establish a compassionate forward thinking and pluralistic American Muslim identity. Through many initiatives he and Cordoba House have been dedicated to improving Muslim-West relations. Imam Feisal has engaged in outreach to moderates of all faith traditions, engaging in interfaith dialogue and forging connections of trust and mutual support.  He is also the author of several books.