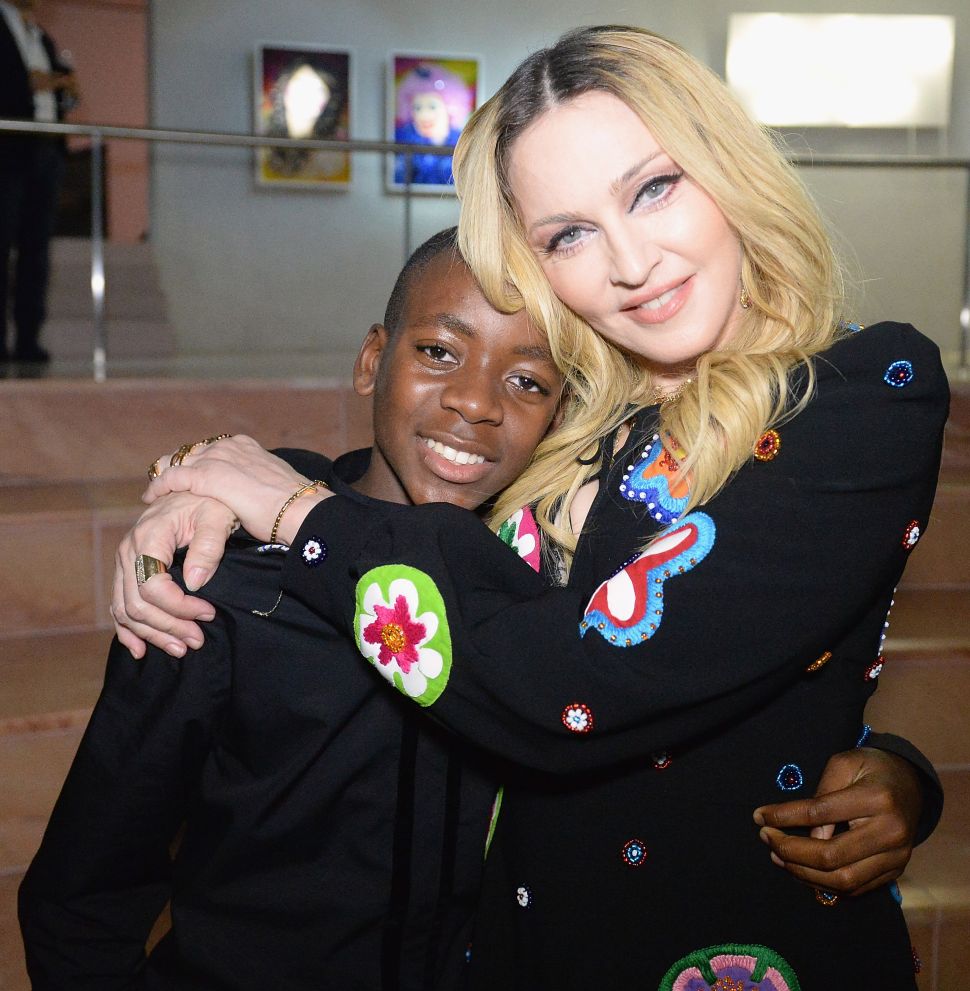 It's hard to explain what happened on Friday night at Madonna's Raising Mawali benefit, in that retelling it all sounds like a bizarre, celebrity-packed dream that topped all other Art Basel moments. Around 10 p.m., a lucky 300 guests took their seats in the Faena Art Forum, decorated as a circus tent with Madonna in the role of ringmaster.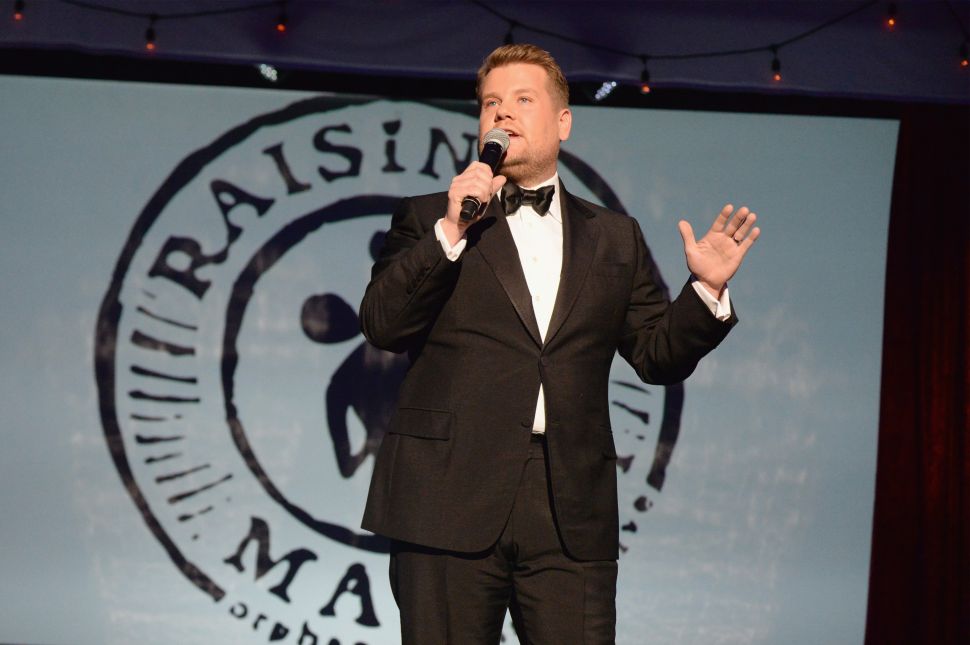 The program kicked off with a touching tribute to the children of Malawi, including Madonna's own adopted son, David Banda. "I would like to say to you, please, give what you can to help save the lives of my brothers and sisters who are still living in my home country," he said before introducing his mother. "Thank you for coming, and now, I'd like to introduce to you, this clown that I call mom." With that, the pop icon poked her head from the center curtain, and emerged wearing a gilded, barely-there jester's jumpsuit. "In case any of you don't know me," she began as the audience laughed. "I'm from Detroit. I like music."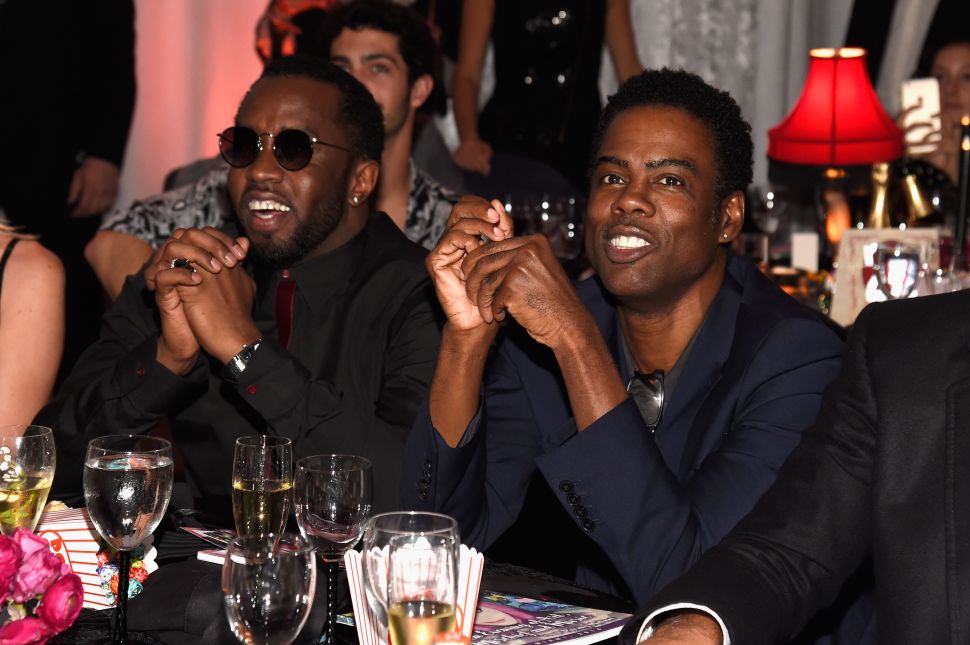 The rest of the evening was spent watching a variety show of sorts as 24 lots were auctioned off. It began with Karolina Kurkova, sporting a Bulgari serpent necklace that was ultimately sold for $180,000 to Alex von Furstenberg after the superstar offered to lick the jeweled masterpiece. "Come on, fuckers," the foul-mouthed Madonna said during the bidding as she perched on a stool wielding a microphone. "Don't ever turn my microphone off if you want to spare your life."
While Paddle8's Alexander Gilkes served as the de facto auctioneer, it was more so Madonna who rallied the room with an iron fist. "No," she later said as bids on a diamond-covered Jacob & Co. watch plateaued at $50,000. "I won't sell it for that much. You need to give more." This method continued throughout the evening, and proved its worth with a final fundraising total of $7.5 million.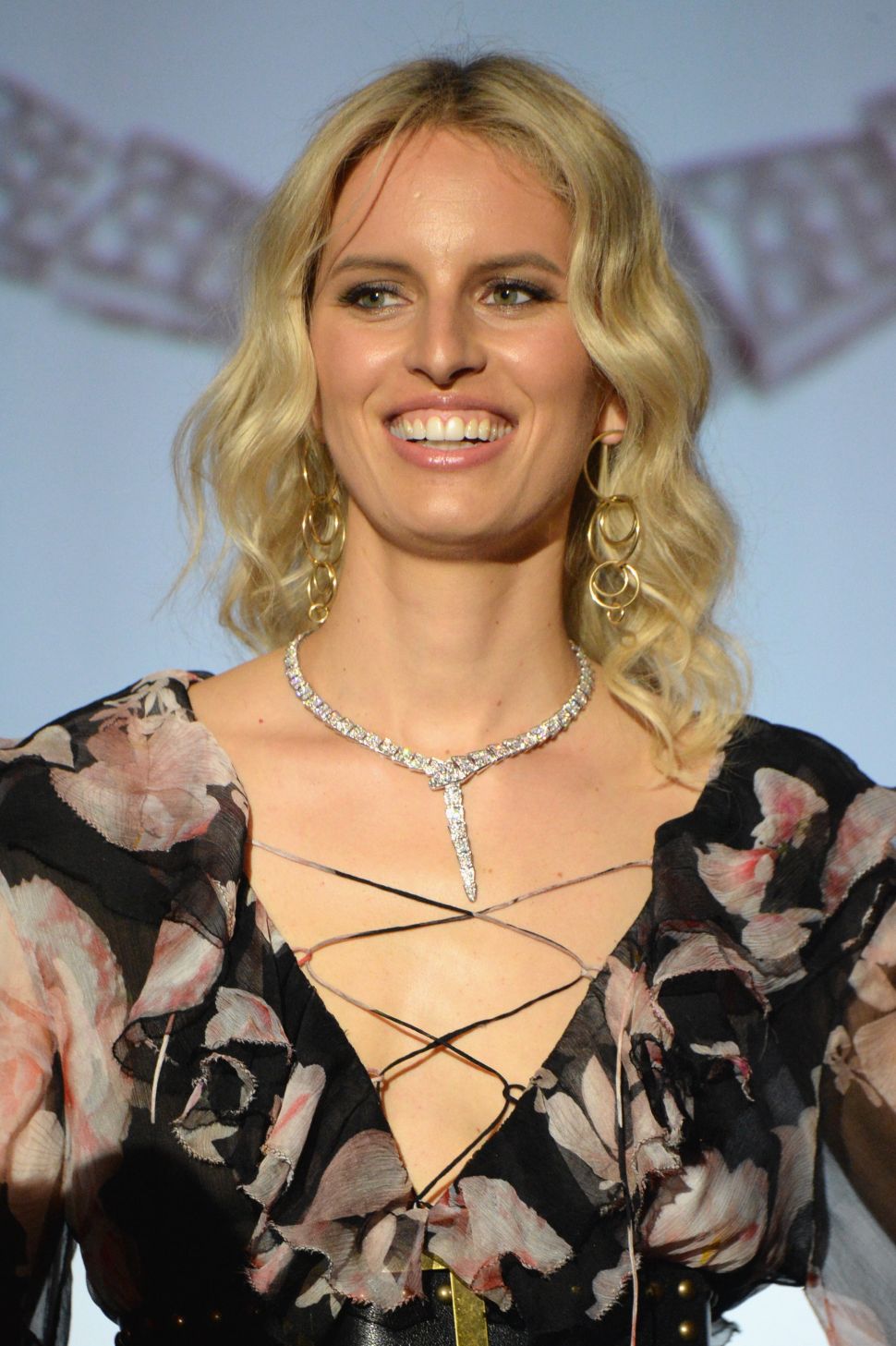 Other lots of note included a trio of Herb Ritts photographs taken of Madonna and Sean Penn on their wedding day. Penn joined on stage for the selling, recalling their big day in 1985 when he spent the hours before the ceremony shooting at the hovering paparazzi helicopters. "As Americans, we're used to serving either a queen or a clown, but I'm used to doing both," Penn said as he handcuffed his now ex-wife. "Fuck you," Madonna shot back with a smile. "I think I like you better now that we're divorced." The photographs were ultimately sold for $230,000.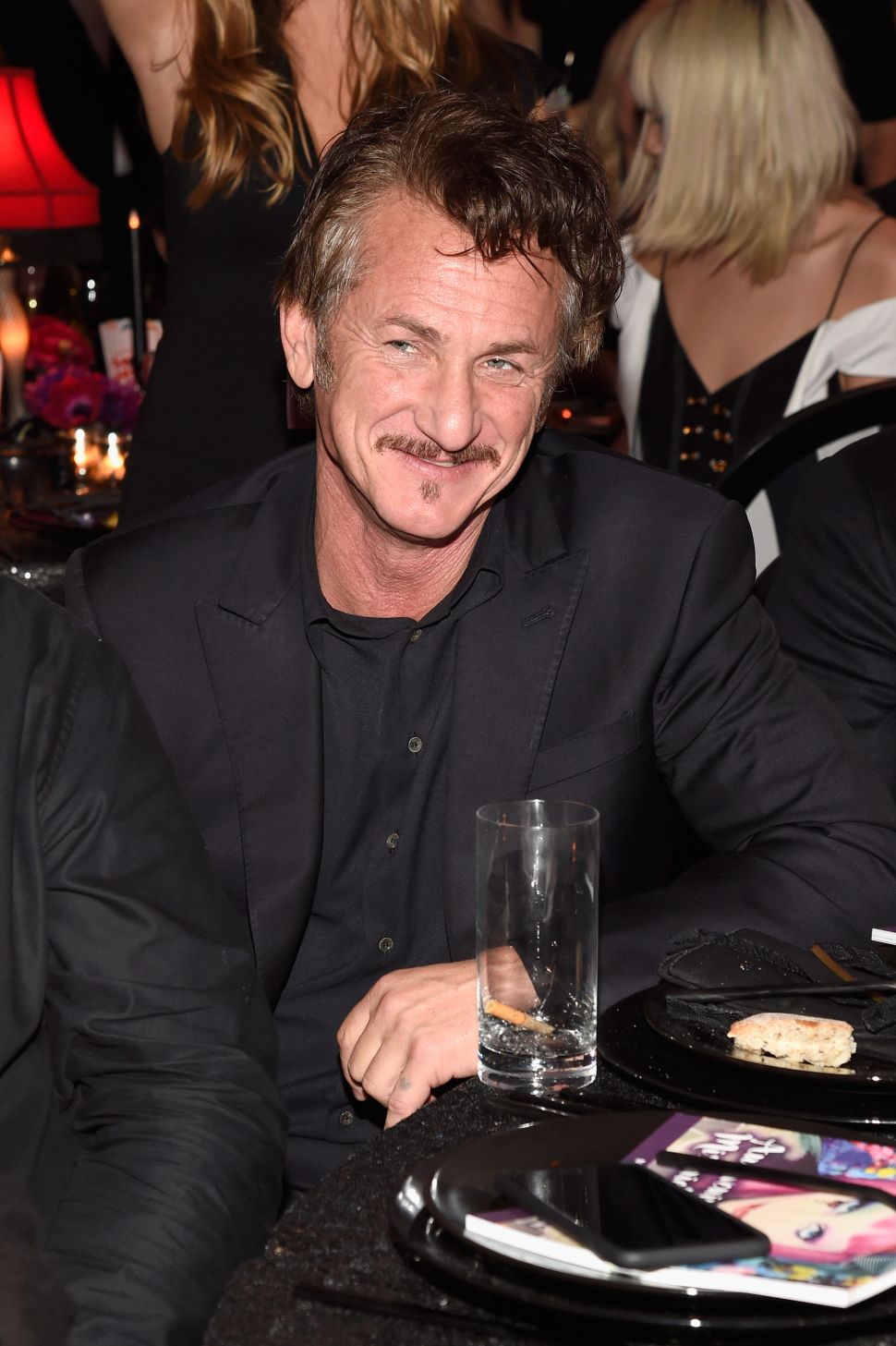 Penn also got in on the bidding war, opting to purchase a Jeremy Scott-designed "Rebel Heart Tour" costume modeled on the back of Ariana Grande who took the stage for a coordinated dance number with Madonna. "You can come to my house and wear it anytime," Penn said suggestively to Grande, who earlier lodged her own bid of $150,000. Leonardo DiCaprio smirked with raised eyebrows. P. Diddy chuckled. 
This is just a small cross section of the antics that occurred. Later, comedic royalty Chris Rock and Dave Chapelle would treat us all to impromptu stand up sets. Alex Rodriguez was shown a card trick by David Blaine in which his card appeared under his watch face. This was, of course, just minutes after Blaine had gone into the crowd to bite off, chew, and swallow shards of a wine glass. He did it with a smile.
More lots were sold including a trip to Malawi with the women of the hour to open the new Mercy James Institute built by Raising Malawi, and later, a staggering collection of artworks by the likes of Ai Weiwei and Tracy Emin who sat in the crowd.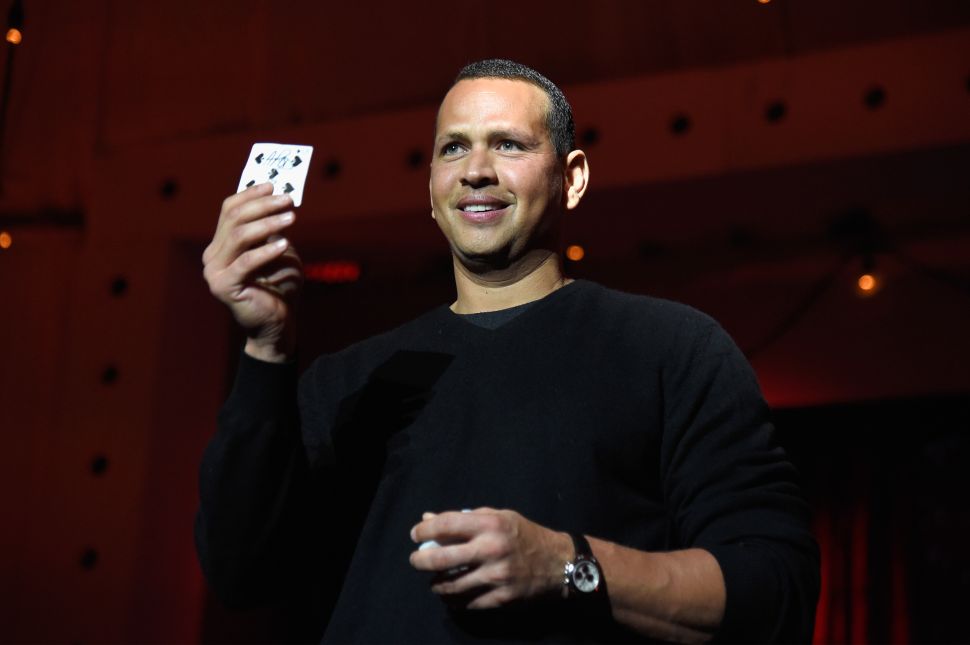 It seemed nothing could be missing from this insane celebrity convergence, that is except for dinner. Guests who paid upwards of $5,000 per ticket to attend the event were left hungry as the evening's main course arrived as a single plate of fries meant to be passed around each table. No one seemed miffed by the opulent fast food, forgetting all wrongs when Madonna emerged once more wearing a pink clown get up by Viktor & Rolf to play an hour of her hits, both new and old.
She wanted to raise more money though, and chose to auction off the chair she was sitting on for $10,000 to a man in the front row. "It's got my sweat on it," she said as she handed him the chair and pecked his cheek. "They think I'm controversial," she said, signing off around 2 a.m., "but the most controversial thing I've done is stick around for 34 fucking years."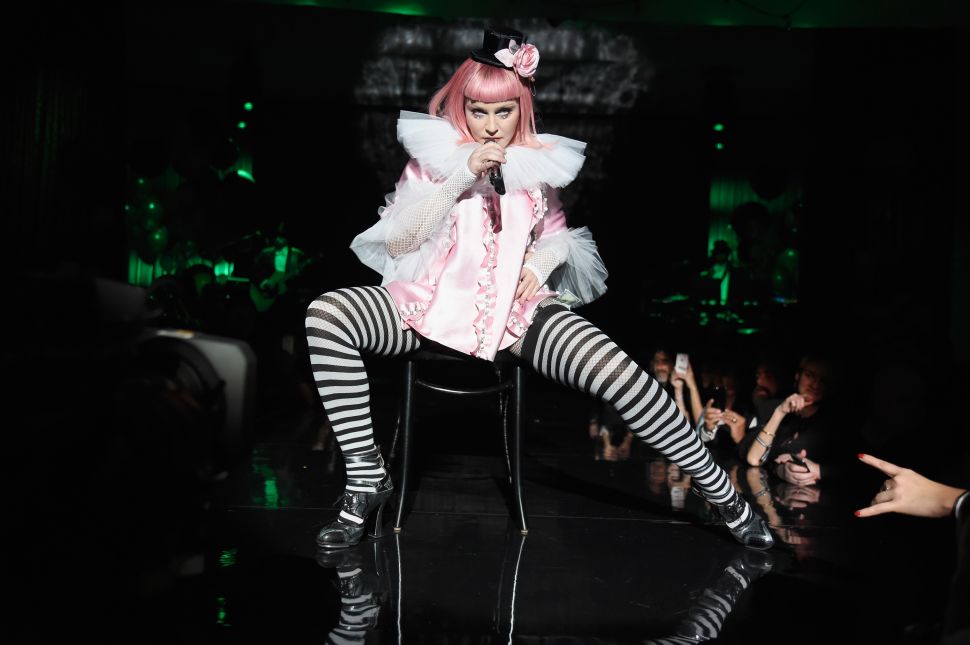 It was then onward to the sprawling, two-floor penthouse of the Faena Hotel, where VIPs were met with a bathtub filled with 50 bottles of Dom Perignon and a Tequila Avion cocktail bar. Bombshells Adriana Lima and Paris Hilton swanned in slinky gowns, Dave Chapelle and Rosario Dawson tested out the master bed, and James Corden had ditched his tuxedo for a Snoopy T-shirt.
It seemed Madonna had gone to bed and might not show, but sure enough, she unexpectedly swept in at 4 a.m., spending most of her time chatting with Penn as the entire room looked on. The Queen would continue her reign.