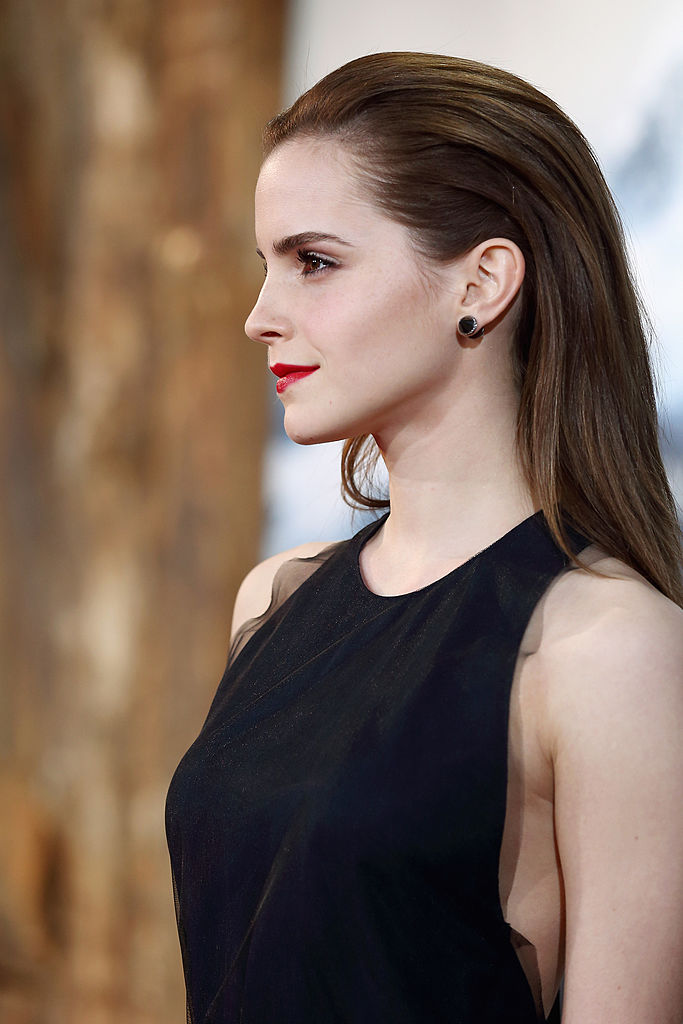 It's been five years since Emma Watson last raised a wand as Hermione Granger, but it's still been a strange journey to see her fully evolve her post-Potter persona as international feminist pixie dream girl and star of films that don't require her to pretend to see CGI dragons. Part of that evolution has been crossing the classic hurdle of any English actor who wants to be bankable in big Hollywood films: perfecting an American accent.
Hugh Laurie did it. Benedict Cumberbatch did it to get those big Marvel bucks. Jude Law, bless his soul, always tries. It's something of a rite of passage, an inevitability that wannabe actors across the Atlantic learn early in their training (that's part of the reason Brits are markedly better at going American than we are at trying to sound posh: they know it's something they're almost definitely going to need, and so they practice).
Emma Watson has already gone yankee, so to speak, in The Perks of Being A Wallflower and The Bling Ring, in which she used a more specific, valley girl Calabasas accent a la Kardashian. And now she's at it again, alongside Tom Hanks in The Circle, an adaptation of a Dave Eggers novel that depicts a Google-meets-Black-Mirror dystopian future. (It should be noted that she's also starring with fellow Brit Karen Gillan, who won my heart with her pretty decent American accent in the short-lived but delightful TV show, Selfie.)
The first scene in the trailer is Emma getting interviewed for her job at The Circle, with that guy who I recognize from Difficult People asking her a bunch of quirky "this is a fun job!" interview questions.
https://www.youtube.com/watch?v=GxEzUgoCF3w
Something about her answers seemed… pinched? Strange? It's possible that I'm just so used to a beautiful English accent coming out of her gorgeous face that hearing our flat ugly American syllables seems a little off. Like taking a sip of water when you expect it to be milk.
But, I'm no expert. After all, I'm biased against her because she and I overlapped two years at college and I never got to become her friend. And so I reached out to an unbiased source, Erik Singer—professional dialect coach and noted expert in analyzing celebrity accents in films—to see if he could enlighten me on whether Emma Watson was actually any good.
"Her accent in The Bling Ring, from what I heard, is flawless. Really excellent work. It's a very specific accent, of course—what you might call young female LA. But in the trailer, there's literally nothing I would want to hear differently. Is it broad/'pronounced'? Yes. Do real people speak like that? Yes. Is it appropriate to the role and the film? From what I can tell from the trailer, yes."
So how does she do with the less affected American accent?
Singer was careful to clarify that the few lines she has in The Circle trailer aren't enough to accurately gauge, really, how good she does overall.  "That said, it's good," he wrote. "There are tiny things I'd adjust if I were giving her notes on the scene, but overall it's good. Even leaving the paucity of material aside, we can't really gauge improvement over time, because it's a different American accent than she's using in Bling Ring—much more what's usually called 'General' American (I have problems with this term). One other thing I might add, I suppose, as general background, is that her native oral posture is closer to the posture of the accent she's using in The Bling Ring than in The Circle. But I'm sure that's something her coach on The Circle was aware of and addressed."
So there you have it. Emma Watson: beautiful, Ivy League-educated, philanthropic, just rolling (Rowling) in Harry Potter money, and also pretty good at doing  an American accents. God dammit.