Here's something even the most candle loving, perfume obsessed Jo Malone super fan might not know: The actual individual named Jo Malone no longer works at the company that her name is associated with. As a little refresher, Malone founded her namesake brand, the one with the subtle black and white labels and enveloping scents in 1994. Five years later, she sold it to Estée Lauder but remained creatively involved; she went on to depart from the brand in 2006 and was contractually barred from working in the beauty industry for the next half-decade. The contract was so airtight that she wasn't even allowed to be spotted buying lipstick.
However, the English master of scents is now back in the fragrance fold and is still creating captivating scents. Need proof? Just one whiff of the clean and citrusy Pomelo scent from her newest venture, Jo Loves, is sure to do the trick. The beach-inspired fragrance is Malone's signature; it also happens to be the scent of a page in her tell-all autobiography, My Story.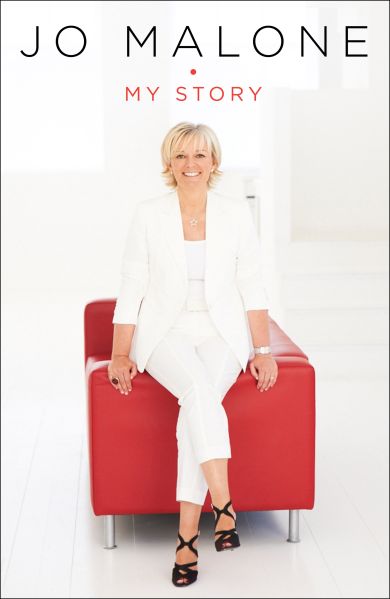 "If you mention my name, immediately you think about fragrance. So you couldn't read this book and not smell something," Malone explained to Observer, while sipping a cup of tea in Manhattan's Core Club. "When you read someone's story, you want that moment where you think, They're going to do it again, and Pomelo was that moment for me."
All of these details are hashed out in Malone's first book, which she penned with the help of a ghostwriter, as she struggles with dyslexia. But her story isn't all fields of flowers and a tower of glossy perfume bottles. Though she now lives the posh life of an MBE, she grew up in government-subsidized housing outside of London, often waking up with ice forming inside. Interspersed in her story of success are details on the passing of her estranged parents and her sister, family illnesses and her battle with breast cancer. In fact, writing the book was so hard that Malone put it down twice, but eventually prevailed. The book was published in September by Simon & Schuster and, as of December, is even available in the U.S.
Another surprising detail the book reveals is that Malone got her start doing skincare. Growing up, her mother was a trained aesthetician, and as Malone trailed along with her to appointments and in the kitchen (where she would mix face masks, cleansers and moisturizers), she picked up the trade at a young age. Even today, Malone prefers to use skincare concoctions of her own making.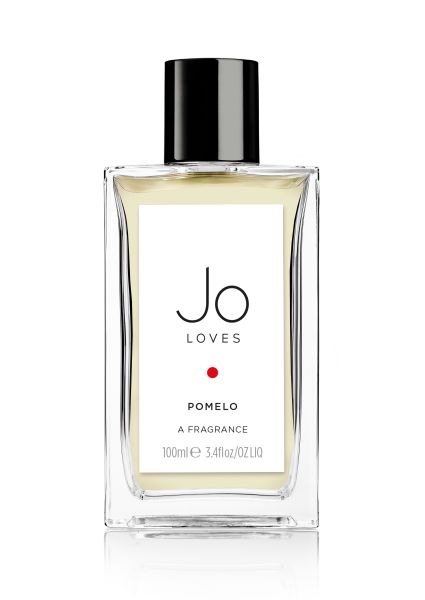 "Having lots of make-up and doing TV appearances makes my skin blister and do all kinds of horrible things, so if I make [my own products] I know what's going on my skin and I'm really fussy," she admitted. "When I'm back in London, I make my own moisturizer and cleanser."
While it's impossible to purchase these homemade creams in any store, a select group of people is privy to her creations, which feature Malone's go-to skin hydrating ingredients: Vitamin E and calendula. "Do you remember the cleansing cream I talked about in the book?" she asked. "I've reformulated it, and I've ordered the ingredients to make 100 pots for my best friends for Christmas. Instead of a pot of jam or a pot of tomato sauce, I'm going to make cleansing cream." Though, she warned, her products come packaged in tubs that are devoid of any marketing charm, or any labeling for that matter, perhaps making them even more of an exclusive experience.
If you do want to get your hands on a new, albeit official, Malone specialty, consider something from Jo Loves, which she says is "growing at the rate of knots." Now carried at Net-A-Porter, it seems she has struck gold yet again. Though they have a flagship store in London, it looks as if the brand is poised to expand its international reach.
"We're still one little shop but the demand is up. We've created a hunger, we've gone into all sorts of different countries, gone and told the story. Middle East is going to launch next year…China is just starting to open up for us…and of course here, back here in New York."
In the meantime, the Jo Loves shop in London is worth a visit. One of the main features of the space is a "tapas bar," where customers can sit down and indulge in the products. Set up to mimic a Japanese tea ceremony, these tapas are not for eating, but simply for smelling. For the brand's Red Truffle 21, a steaming scented tea was developed, though it's only for smelling, not drinking. The company creates different tapas for different places they visit, too. For Shanghai, fragrant rice bowls with chopsticks were whipped up and in Istanbul, there were skewers with scented sponges that released scent when hot water was poured over them.
Malone is even experimental with her application of perfume: She spritzes it on and uses a paintbrush to spread it all over her body. This disperses the scent all over and allows it to linger even longer. So if you're looking to find a scent that's out of the ordinary, it seems Jo Malone (the woman) has something in store for you.