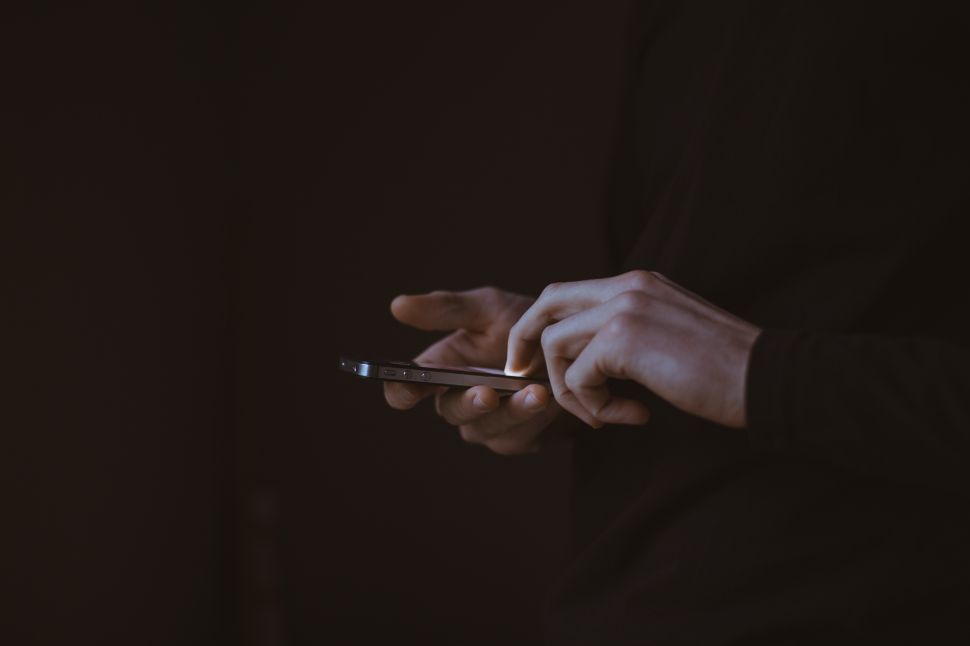 Sometimes interviews go well and sometimes they don't. After this one, though, you felt like you had nailed it. As you answered questions, you could see the HR representative nodding in agreement. Your rapport was good, you felt like the fit was right, and she made a point of saying that she'd be in touch. But that was two weeks ago and you haven't heard anything since.
Or maybe you got a call from a recruiter. After a quick pre-screen, he told you about an opportunity with a client of his that seemed like a perfect match for your skills and experience. He asked you to send him a resume, which you promptly did. Then . . . radio silence.
That's to say nothing of the online job postings. Applying for a job over the Internet can seem like launching your resume into a black hole. You never know what your status is or even if a human being will see your application, resume or credentials.
So what do you do? What's the best way to follow up without becoming a pest—or, worse, coming across like a stalker? And why do these people constantly leave you hanging, anyway?
There's really no good excuse for recruiters, HR managers, or interviewers at companies not to follow up with candidates. Sometimes it is just a matter of rudeness or arrogance, but usually it's a function of overwork and attending to more important priorities.
For instance, if I'm filling a mid- to senior-level management position, I normally try to provide my client a slate of six to eight viable candidates to interview. By viable, I mean pre-screened to meet their critical skill or performance measures, open to considering a move from their current situation, and within the salary parameters laid out by the client. Everybody on that slate should, in theory, be qualified to do the job and have an interest in competing for it.
In order to come up with a list of six to eight viable candidates, however, it is not uncommon for me to communicate with 100 or more potential candidates. Sometimes these are simple phone screens, sometimes they are email inquiries, and sometimes they involve a combination of the two over several days or weeks before I begin my own in-depth interviews. As much as I try to keep people informed as to where they stand in the process, things can slip through the cracks. Often candidates don't get back to me until long after my slate is presented to the client—or even after the hire is made. I tend not to reply to candidates who don't respond promptly or don't show much interest in respecting the process.
Human resources personnel and hiring managers are often just as busy as recruiters. HR folks are often tasked with payroll, benefit administration, training and other functions in addition to hiring new employees. Line managers have businesses to run and their interest in candidates rarely extends beyond those who actually get offers or come aboard.
Still, every candidate deserves to be treated fairly and every applicant should have the opportunity to know where he stands in the process. I always respect candidates who try to assert some level of control over the situation and recommend that candidates hold recruiters and company hiring authorities to some standards regarding communication.
In this sense, candidates should look at the interview process as a time management exercise. To whatever extent possible, candidates should attempt to ascertain the next steps in the process, the likely timing of those next steps, and when to anticipate a future communication. Wrap up conversations with recruiters or hiring managers by expressing your interest and then just asking when you'll hear from them again. Let them know that if they don't honor their commitments to you, that you'll be following up—"So you think you'll wrap up all of your interviews by the end of the week and will be contacting me again by Monday or Tuesday. Great! If I don't hear from you by then, I'll give you a call to follow up on Wednesday."
Some managers will be very open to this kind of response, while others will be taken aback by your initiative. Take note of how they respond and whether they exhibit traits that you can work with. Some may just plainly say, "Don't call us, we'll call you."
If they are open to a call back from you, make sure you follow up as advertised. If they don't respond, follow up again in a day or so. Never follow up more than three times in the space of a week. If they don't respond to the second or third follow up, it's probably safe to assume that they're just not that into you—but not always. I've seen instances where business issues put candidate searches completely on hold for weeks or even months. A candidate following up once the crisis passes may have the advantage of being the only one still under consideration. Sometimes it may work best to save that third and final follow-up for month or even longer after the second one.
The most difficult situations to manage are those where there is no personal interaction. If you're applying to a job posting or through a company's website, you really are operating in the dark. Some sleuthing may help you determine who the hiring manager at a company might be. While human resources departments almost always prefer that you go through them, if you can find a way to get your resume in front of the hiring manager without going through an anonymous online process you're usually better off doing so. This also provides you the added benefit of having somebody to follow up with.
If you are contacted by a recruiter about a position which interests you, make sure you get his telephone number and email address. Ask about the process and when you'll be contacted again. If the recruiter doesn't get back to you when he says he will, contact him directly to see where you stand. I would much rather work with a candidate who is marginally qualified for a role but really interested than one who is really qualified but marginally interested. Recruiters are interested in making placements and showing interest almost always works to your advantage, if not for the current opening then for the next one.
When you have telephone or face-to-face interviews with managers at a company, do the same thing.  Express your interest, get their cell phone numbers and email addresses and understand the process to whatever extent they will explain it. Immediately follow up interviews with an emailed thank you note. At one time, we used to recommend that hand written notes be sent out, but business moves much too quickly for that today. By the time a piece of snail mail arrives on someone's desk, a decision is likely to have already been made. If they tell you that they expect to make a decision at a specific point, contact them at least once after that time to see where you stand.
Keep all of your follow ups concise and polite and don't take non-responses personally. I like the "three strikes and you're out" rule. If you've followed up three times and still haven't heard back, you're probably done. Don't follow up again unless they contact you.
I once had a candidate who lost his job and started sending out a monthly update letter via email to friends, associates, and recruiters where he communicated in excruciating detail the intricacies of his fruitless search for a new position. Month after month we were treated to stats about the number of letters and resumes he sent out, the number of interviews and rejections he received, and constant pleas for our assistance. It really became sort of pathetic at some point. Eventually, he did get a new job but I can't help but think that his method diminished him in some sense in the eyes of his correspondents.
Nobody, however, will look down on you for taking an assertive attitude in holding them accountable for doing what they tell you they will do. Set expectations up front to whatever extend possible, establish timelines for when you'll next communicate, and then follow up when appropriate.
Keith Liscio is the president of Patrickson-Hirsch Associates, an Executive Search firm specializing in the placement of marketing executives at consumer-focused organizations.