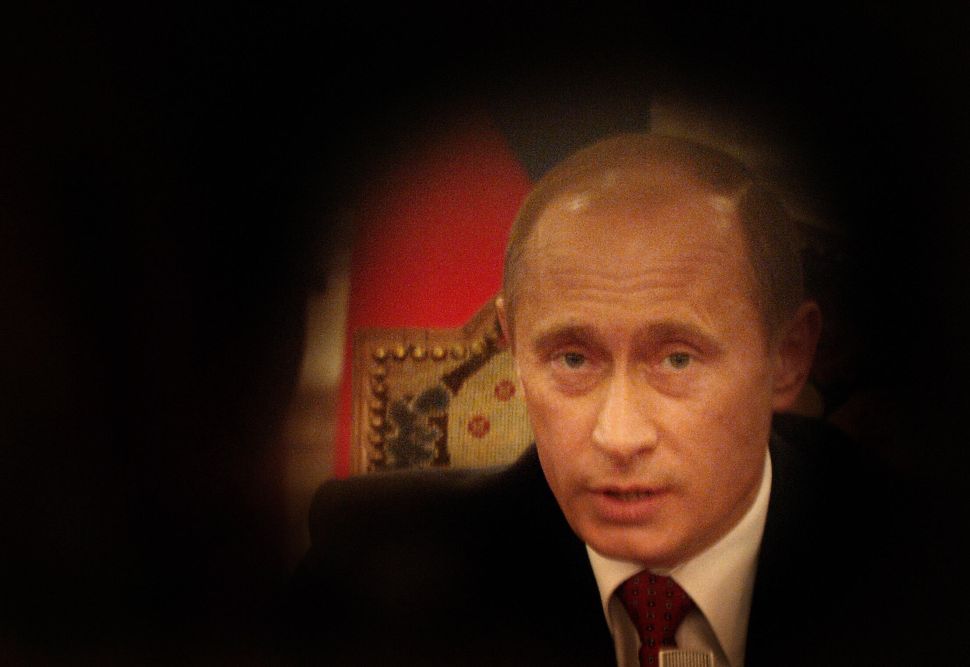 Within the intelligence community, Prague is unofficially understood to be a springboard for Kremlin activities inside Europe. The city's huge Russian presence of approximately 120 diplomats boasts a "much higher number" of spies than any other embassy, Czech counterintelligence agency BIS admits. Moreover, Russia has not declared their intelligence status to Czech authorities. "Such clandestine behaviour concealing the affiliation to an intelligence services clearly signals activities threatening the security and other interests of the Czech Republic," the Czech counterintelligence agency openly states.
Taking into account that Nordic and Baltic counterintelligence agencies routinely put about a third of Russian diplomatic staff as intelligence officers, this would mean no less than 40 of the Russians working in the Czech Republic are serving Kremlin intelligence agencies. Moreover, the number of known spies with diplomatic backing doesn't take into account those operating undercover illegally—posing as businessmen, researchers and tourists.
Czech investigative journalists specializing in Kremlin activities—like Ondřej Kundra, author of the book Putin's Agents—estimate the total count of Russian intelligence officers operating on Czech soil to be in the low hundreds. Their goals, clearly described by Czech counterintelligence, include: covert infiltration of Czech media, production of Russian disinformation, creating prefabricated disinformation from Czech sources for Russian audiences, the relativization of truth and objectivity, promoting the motto "everyone is lying," the founding of "puppet" organizations supporting populist or extremist subjects, and damaging the reputation of Ukraine.
With such dangerous Kremlin operations on the ground, the Czech government's executive branch has launched an Audit of National Security, to review and respond to upcoming threats to homeland security. Included among the audit's eleven chapters, two standout, critical topics are covered: the Influence of Foreign Powers and Hybrid Threats. The complex government exercise, which should be completed by the end of December, will approve practical measures to identify and correct blind spots with regard to massive, hostile disinformation campaigns.
One non-governmental institute, the European Values Think Tank, looked into what portion of Czech society agrees with usual Kremlin narratives in June 2016, concluding:
50 percent of the Czech public thinks the hundreds of thousands of Syrian refugees coming to Europe are the responsibility of the United States and not of Russia, which is actually bombing Syrian cities.
28 percent of Czechs think Russian military intervention in Syria "helps to solve the Europe's migration crisis."
31 percent of Czechs believe "fascist forces have a crucial influence on the Ukrainian government."
38 percent of respondents think the Ukrainian crisis was caused by the U.S. and NATO.
This is exactly what disinformation campaigns orchestrated by the Kremlin are designed to do.
It is excruciatingly hard to enforce policies, such as delivering lethal weapons to Ukraine, if a sizable portion of your electorate sincerely believes that it is run by fascists. It becomes even harder to advocate for sanctions to stop Russian aggression if a significant number of voters think that Washington—not Moscow—is to blame for almost 10,000 dead Ukrainians in Ukraine.
If half of the Czech population blames the U.S. for Syrians coming to Europe, that group will likely also oppose Czech transatlantic ties to the West in general, because 78 percent of Czechs see refugees as a threat to the Czech Republic. If they believe Washington is the cause of their biggest fear, they will start to reject Czech alignment with the West. Already, 39 percent of the population would like the country to "be neutral." Put simply: a disaster is coming if we, as democrats, do nothing about it.
Recognizing the threat, the Czech government announced in May 2016 that it is setting up a Hybrid Threat Centre at the Ministry of the Interior. Staffed by 20 experts, the center should be operational by January 2017. At least a dozen similar government centers exist throughout Europe, mainly at the Eastern flank of NATO. Now it is high time for all of them to start working together, before Russian-backed extremists and populists irreversibly poison our democracies.
Numbers and money will always reveal how seriously each state takes this threat. Right now, there are at best dozens of experts working on the issue in most European administrations, outside of intelligence agencies. On the other hand, in Europe alone, there are at least several thousands Kremlin professionals spreading disinformation and conducting intelligence and influence operations.
If Western democracies want to survive this new Cold War waged on us by the dictatorship of Vladimir Putin, they must wake up now. The U.S. election hacks are only the beginning. Germany is next. 
Jakub Janda is Head of Kremlin Watch Program and Deputy Director at the European Values Think-Tank based in Prague. He specializes in response of democratic states to hostile disinformation and influence operations. In 2016, he was tasked by Czech security and intelligence institutions to consult on "Influence of Foreign Powers" chapter within Audit of National Security conducted by the Czech government. Follow him on Twitter @_jakubjanda