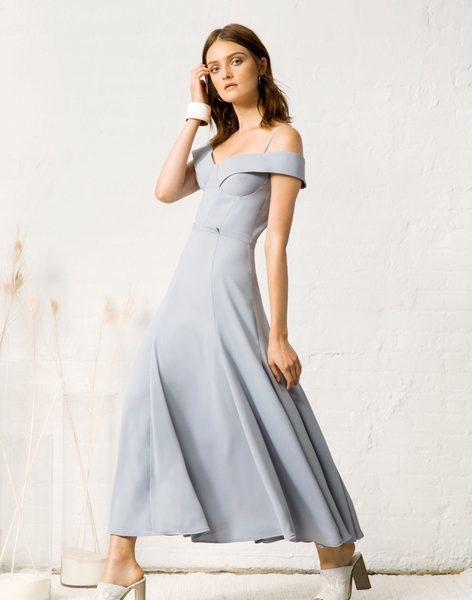 There's nothing carefree or easy about having to hit the holiday party circuit, but perhaps one of the worst disasters that can take place is running into your outfit twin. We all know the feeling well: you take an ample amount of time perusing, researching and selecting a pricey party dress, well in advance of the soirée. On the day of, you get a blowout, a mani and a full face of makeup; by the end you feel like a million bucks and you've spent almost half that on your look. Then, you walk in the door and realize there's a girl wearing the exact same dress as you. And just like that, the night is ruined.
That's why online boutique Plan de Ville is a brilliant concept. Founded by Catherine Smith, who honed her fashion skills at Brides and W, this e-shop is stocked with limited runs of pieces from emerging designers in the luxury space, most of whom are just a few seasons into the business. Some of these new talents happen to be part of the CFDA/Vogue Fashion Fund, while others were discovered by Smith at trade shows. Often times, Plan de Ville will buy the entire run of a style, so you can rest assured that you won't encounter a sartorial clone when you slip into a Tosia dress or bring your L'Afshar bag along for a night on the town.
Exclusivity aside, the luxe threads and delicate accoutrements (which does include fine jewelry) are carefully curated by Smith. Taking into consideration her editor's eye and New York sensibility, most of the pieces are elegant but quiet stunners—there will be no neon here. Instead, the shop is chock full of find diamond encrusted ear cuffs from Sarah Noor, a silk cashmere halter dress from Maram Paris (an Oscar de la Renta alum), a geometric skirt from the Seoul-based Gayeon Lee and a futuristic cape dress, made in New York by Haus Alkire.
Since Smith seems to be an expert in the field of emerging designers, she divulged the top five you should know, from a handbag brand that could be the next Mansur Gavriel to the modern young designer who cut her teeth at Ralph Lauren and J. Crew.
If you love your off-the-shoulder top from Tibi, you'll love Tosia.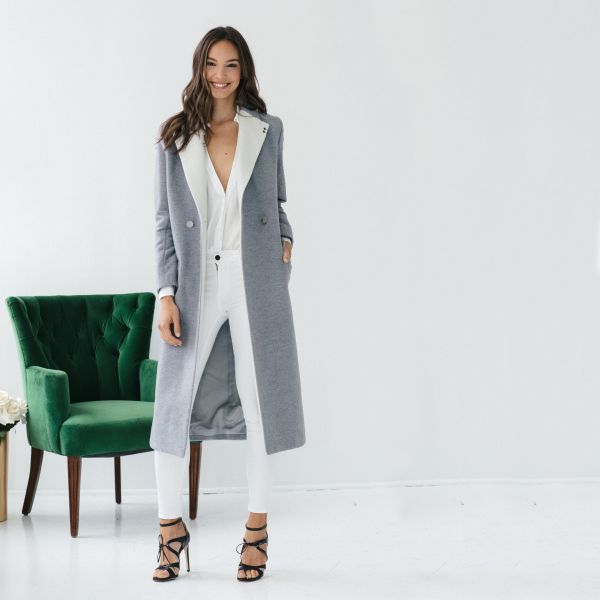 Founded: By Sara Hankin for a Spring/Summer 2016 debut.
Discovered: In September of 2015, I was walking the Capsule trade show after-hours (one of my besties Liana Weston did a collaboration with the show that season), when I noticed Tosia's Sylvan dress on a garment rack. I took Sara's card from a nearby table and emailed her the next morning.
One fun fact: Sara truly understands the female body and what women want to wear in their daily lives. She is a design alumna of J. Crew and Ralph Lauren, where she learned so much about designing, producing, and managing a label. Tosia has resonated with our audience in such a strong way; women truly just love the pieces.
You like the brand because… Women feel fantastic in Tosia, and I feel that the pieces Sara designs have trans-seasonal wearability and serious value. She is designing an elevated, luxury product that is produced in New York City at an advanced contemporary price-point that makes sense for millennial customers, and older women alike. She is defying convention by carving out a niche for her brand, both in terms of quality and in price—and I love when a female businesswoman writes her own rules.
Hero product: Her off-the-shoulder Marlton jumpsuit. It looks fantastic on different body types and works for many different occasions.
If you covet the luxurious minimalism of The Row, you'll love Catherine Quin.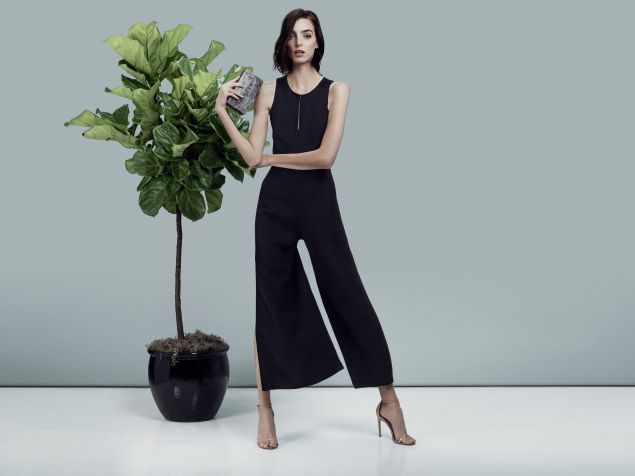 Founded: By Catherine Quin for an Autumn/Winter 2015 debut.
Discovered: I found Catherine Quin at a showroom in Paris. She designed for a major label before launching her eponymous line, and had a very clear vision of the product she set out to create and her strategy for sales and marketing.
One fun fact: Catherine is multi-talented; in addition to being a talented designer, the British-born designer used to be a practicing attorney!
You like the brand because…Catherine Quin has developed a trans-seasonal, interchangeable wardrobe that reflects the needs of modern women. Her clothes elevate the daily ritual of getting dressed, and her line focuses on confident shapes in pure silk, which puts the focus on the woman, not the clothes—and that's always a good thing.
Hero product: The Albertini jumpsuit. 
Meet the modern alternative to Edie Parker.
Founded: By Lilian Afshar in 2014.
Discovered: I'll never forget the moment I found L'Afshar. I was sitting in the back of a NYC taxi riding uptown on the FDR, scrolling through Instagram, when an image of her clutches came across my feed, posted by her salesperson in Dubai. I went on to place our first order from her collection, sight unseen. I have believed so strongly in her product from day one and we have become close friends and allies.
One fun fact: Lily is a dreamer with the eye of a true designer. She envisioned a product and worked with an acrylic factory that had never produced handbags before to create a unique, fresh addition to the handbag market.
You like the brand because… L'Afshar bags start conversations. They are truly design objects, and I find they are most appreciated by women (men love these things, too!) with a sense of design aesthetic and often, an appreciation for art and architecture.
Hero product: The clear Lineas Clutch. It is a best-seller and Kendall Jenner just rocked one to her 21st birthday party. 
If you love the artisan craftsmanship and refined sex-appeal of Gianvito Rossi, meet recent CFDA/Vogue Fashion Fund finalist, Chloe Gosselin.
Founded: By Chloe Gosselin in 2014.
Discovered: I was looking at the Fashion Calendar, and noticed that #girlboss Umindi Francis and her PR firm UFCG PR was representing a designer called Chloe Gosselin during the FW15 market; I knew I had to swing by the presentation. I walked into her presentation and fell in love with her creative footwear, introduced myself, explained my French-named business, and the rest is history. She understood my vision for presenting a tightly-edited selection of pieces by emerging luxury designers, and I am so grateful for her partnership.
One fun fact: Chloe's history as a fashion model informs her aesthetic and the way she creates her incredible campaigns. She is a creative through and through, and still manages to be an incredibly smart entrepreneur. She does it beautifully, all while being a dedicated mom to her daughter.
You like the brand because… Chloe's collections always transport me. I think women can imagine living their best lives in her shoes– her designs offer real value to women who want to purchase shoes that are uniquely beautiful while also being exquisitely made.
Hero product: The Narcissus sandal in a 90mm heel. We have them in a beautiful blue-grey exotic that lengthens legs while allowing the wearer to dance all night. 
Millennial must-have alert: meet the next Mansur Gavriel.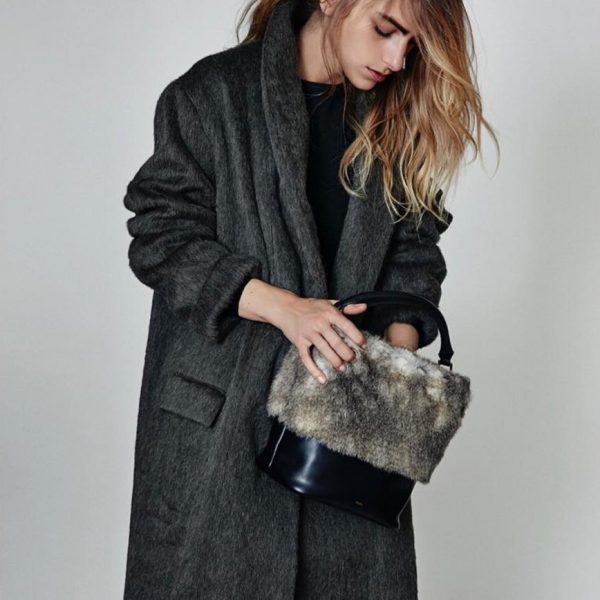 Founded: Debuted for a Spring/Summer 2015 debut.
Discovered: My best friend Samantha and I always send each other our latest Instagram finds–and it was no surprise that when I came across Vasic on Instagram, I discovered Samantha was already following the brand.
One fun fact: We've only just started with the brand this season, but I have already fallen for their commitment to excellent quality at very competitive price points.
You like the brand because…It offers our aspirational customers, the 18-24 year-old girls that discover Plan de Ville via Instagram, a great value with a real sense of style.
Hero product: The Mini Elfie bag. This polished bucket tote is the perfect size to go from day to night, and I'm already counting down the days until their super chic spring totes arrive on the site come April.