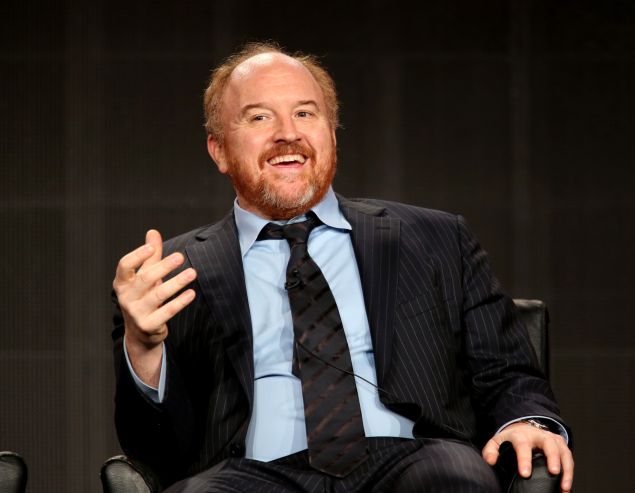 Louis C.K. already owns four apartments in a West Village brownstone, but it seems he's adding even more to his real estate portfolio.
The actor-slash comedian (real name: Louis Székely) just bought a two-bedroom, two-bathroom co-op at 101 West 12th Street, which is a short walk from the townhouse at 345 West 4th Street where he and his ex-wife, artist Alix Bailey, jointly own the aforementioned four units.
Perhaps he decided he wanted an apartment that was solely his—he and Bailey divorced in 2008, and he's said they maintain a good relationship, particularly for the sake of their two daughters.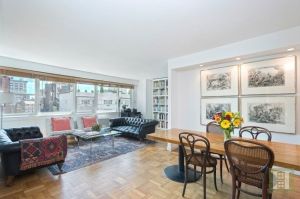 Louis C.K. bought his new Greenwich Village apartment for $2.45 million from architect Peter Eisenman and Cynthia Davidson—he paid more than the $2.4 million that the apartment was listed for with Halstead broker Cheryl Daly.
Eisenman and Davidson purchased this apartment, which is a combination of a studio and a one-bedroom, in 2007, but they lived in a larger unit in the building for years prior. Alas, they decided it was time for a change, and are headed to midtown.
Eisenman did, however, leave one thing behind in this apartment at the John Adams, in the form of two bookshelves he designed. "The bookcases remain," Daly told the Observer. "They are very interesting!"
The rest of the apartment features hardwood floors throughout, as well as double paned windows and a kitchen with cherry cabinets, stainless steel appliances and granite countertops.
"It's a great layout, and it's light," Daly told the Observer. "It's on the seventeenth floor, and it faces over Sixth Avenue, so it's a pretty open view. The roof deck is also very impressive," she added. Daly represented both the buyers and the sellers for the unit, though she declined to comment on the buyer. She did note that the apartment got quite a bit of attention on the market. "We had three offers," she informed us. "There was a lot of interest in the property!"