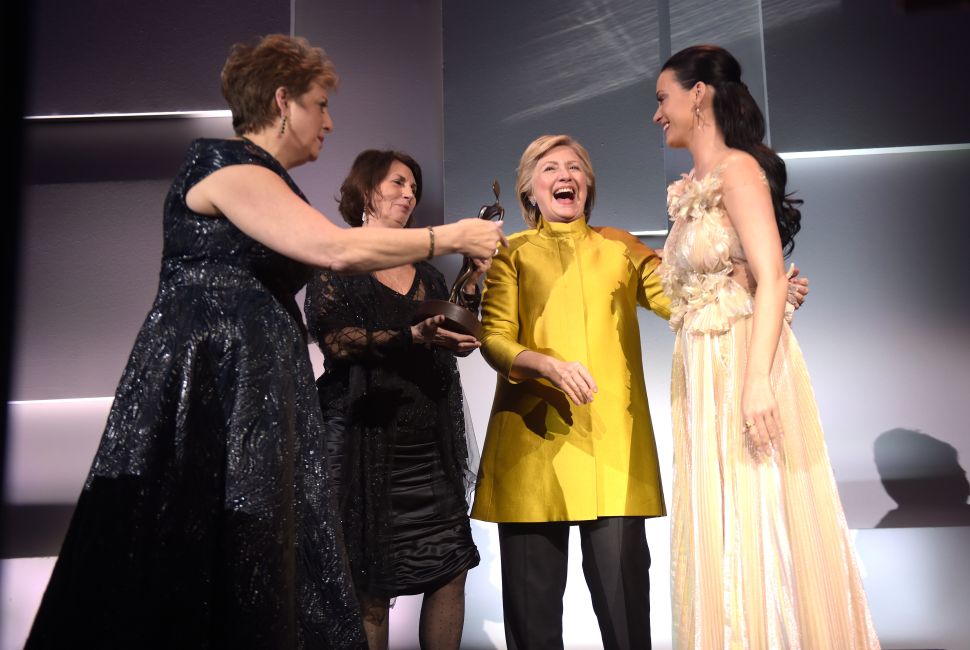 In 2004, The New York Times issued a half-hearted apology for their previous coverage of the Iraq war, in which the publication helped manufacture consent for a disastrous invasion that was predicated on false information. "In some cases, information that was controversial then, and seems questionable now, was insufficiently qualified or allowed to stand unchallenged," wrote the Times' editors. The Washington Post and several other mainstream media outlets also served as aggressive propagandists in favor of the Iraq war.
Similar introspection and accountability needs to be exercised by the mainstream media outlets who shamelessly pushed Hillary Clinton's candidacy.
The New York Times' public editor, whose job it is to criticize the paper's reporting, received criticism from Clinton partisans who took offense to recent comments she made during an interview where she said several Times reporters need to be wary of expressing their political feelings on social media. This isn't a new phenomenon among Times and other mainstream media outlets' reporting, to favor feelings over facts.
The New York Times and nearly every major news publication in the country formally endorsed Clinton during the Democratic primaries, and the general election. WikiLeaks revealed that several dozen reporters from mainstream media outlets coordinated with the Clinton campaign and attended private parties with their campaign staff. Clinton received a disproportionate amount of support from mainstream media in the primaries and general election, yet pro-Clinton journalists continue to blame Clinton's opponents for her defeat instead of assuming responsibility for coalescing around a highly unfavorable, flawed candidate.
Though there was little to no evidence to support the "Bernie Bros" smear campaign, mainstream media outlets propagated this myth because it boosted Clinton's campaign. Though Sanders' support was divided more on age than it ever was across race and gender, pro-Clinton journalists throughout mainstream media reported as fact that Sanders supporters were all white males.
Sanders' policies were also scrutinized beyond what could be considered constructive criticism. The Washington Post editorial board called Sanders' campaign "fiction-filled," just days before the Iowa Caucuses. The New York Daily News ran editorials before the New York democratic primary blaming Sanders for the Sandy Hook shooting. In September 2015, The New York Times' public editor explained the coverage of Sanders: "the tone of some stories is regrettably dismissive, even mocking at times. Some of that is focused on the candidate's age, appearance, and style, rather than what he has to say."
The same mainstream media outlets who overtly favored Clinton in their coverage obsessed over Donald Trump. Trump received nearly $2 billion in free media coverage, nearly six times more than Sanders. Though most of this coverage was negative, its goal to elevate an unfavorable, weak general election opponent for Clinton to face, and subsequently rally opposition against, backfired. Mainstream media coverage of Trump also mostly just fueled resentment toward the establishment, and corporate media itself. 
Amid the hamfisted efforts of the mainstream media to manufacture outrage against Trump, they effectively desensitized millions of Americans to valid and essential criticisms of his candidacy. The mainstream media praised Clinton as "the most qualified" candidate to ever run in history while it shoved outrage over Trump down the throats of Americans. Rather than clean up the mess they made, Clinton journalists are still blaming Trump's victory on "fake news" and "bad reporting" that was too harsh on Clinton, rather than hold themselves accountable for praising her embrace of the elitist status quo that they themselves represent.
Even after Clinton's election loss, her continued silence on important issues is ignored by journalists, who instead focus on stories about selfies other people have taken in chance encounters with Hillary. We are now on the brink of a Trump presidency, and all the dangers that may entail, yet Clinton has abandoned the millions of people who casted votes for her in the general election in favor of her elitist comfort zone, where giving awards to pop artists like Katy Perry and hosting thank-you parties for millionaire donors supersedes fighting for progressive values. Yet, in the eyes of mainstream media, Clinton and her brand of establishment neo-liberal politics remain perfect. She's the one that got away, making serious critiques of her actions and policy even less likely to occur as America prepares for President Trump.
Disclosure: Donald Trump is the father-in-law of Jared Kushner, the publisher of Observer Media.