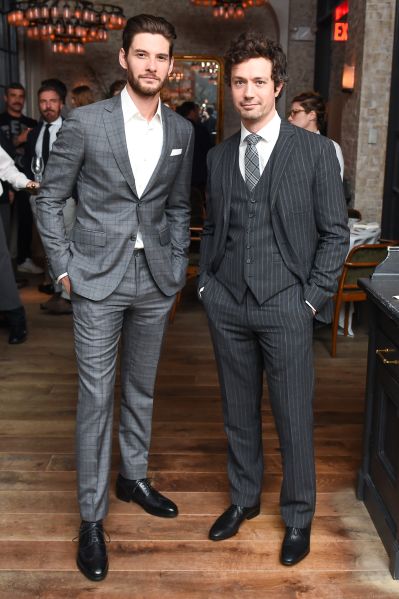 Perhaps the only issue with attending an event where personal style is being celebrated is that it's difficult to decipher who exactly is the best dressed person in the room. Such was the case last night, where Harry Connick Jr. wore a grey suit and a black button down—no tie—and Star Trek's Zachary Quinto donned a houndstooth sweater and slim trousers from Salvatore Ferragamo; elsewhere, actor Christian Coulson went all the way in a checked three-piece suit while Westworld's Ben Barnes kept it casual in a grey two-piece, also by Ferragamo.
The reason all these fastidiously dressed men were gathered, to booze, schmooze and dine at Soho hotspot Le Coucou, was in celebration of Esquire's first annual "Mavericks of Style" list. What exactly does that mean? Well, the magazine's editor-in-chief, Jay Fielden described it perfectly in the December/January editor's letter. "Maverick is more than just an attitude; it's a sensibility that ambitious men—regardless of their age or ZIP code—aspire to," he wrote. "These are men of confidence, determined to disrupt, rather than be disrupted, to lead rather be led. Men who are interested not in what rules you should follow but in the ones you should break."
As such, the selection of 22 dapper gents were a combination of rule breakers and trend setters, the entirety of which was chosen by online voters, vetted by Esquire editors and sponsored by Salvatore Ferragamo. They included A$AP Rocky, as "The High-Low Hip-Hopper", The Met's Andrew Bolton and designer Thom Browne as "The Well-Curated Look" and "The Schoolmaster," respectively, and Justin Trudeau, "Because After Obama, Who Else Will Be The Best-Dressed Politician?" Other Mavericks featured in the special section were Idris Elba, Jeff Goldblum, Hidetoshi Nakata, Russell Westbrook and Leon Bridges. Though none of the aforementioned were on hand for last night's bash, André Saraiva and Paul Sevigny, both distinguished and deserving Mavericks, were.
During the evening's cocktail hour, Fielden disclosed to the Observer a few style icons that he admires, ones that would be welcome additions to the final 22. "The list we put together, there's a variety of style that is personal to that person. That's what I was very interested in, not in a mono style of this guy who only wears suits or sarongs. Who is the guy who's usually in a sarong? Peter Beard. He's an amazing guy, but you also have Keith Richards or Wes Anderson. All their style is slightly different, but it's all a great thing."
The Simpsons actor Hank Azaria added: "Someone who stands out to me, but not in a fashion way, is John McEnroe, as someone who completely trashed the establishment." Though, Fielden quickly pointed out, the former tennis player is now "very much a Prada guy," and does garner some sartorial praise.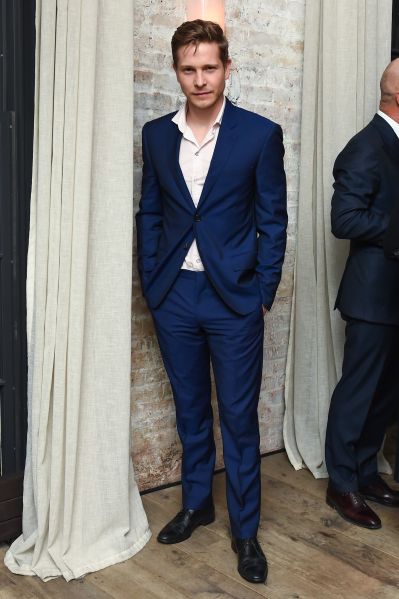 Another attendee who admired sports stars for their off-duty looks was Gilmore Girls' Matt Czuchry, who mentioned that Michael Jordan was on his personal list of style icons. "My character on the show wears a lot of suits, and in real life, that's a rare thing. Although you see me wearing a suit right now, I would prefer to wear sports jerseys instead." From his collection, he tends to favor the jerseys with Stephen Curry, Kevin Garnett and Peyton Manning written across the back. And if you're dying to know what the last four words of the Netflix revival A Year in the Life means, Czurchy had just one thing to say: "Amy [Sherman-Palladino] and Dan [Palladino] are the creators of the show, so I leave it to them to clarify what those words are about."