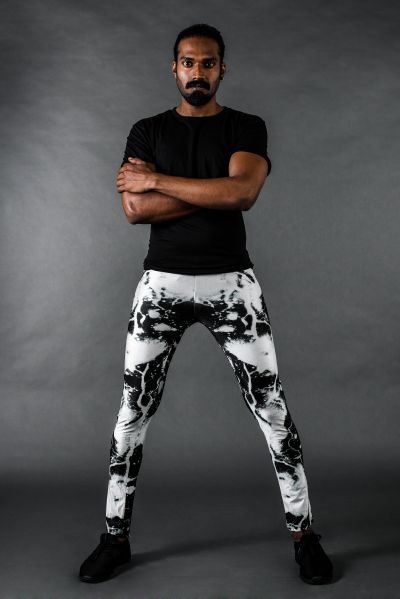 Tim Gunn told Bloomberg last year that wearing gym clothes in public is vulgar. But, Mr. Gunn, what about leggings? They move fluidly and show off curves. Plus, they brag about the benefits of the squats you've been angrily busting out at your latest sweat endeavor. They now come in a variety of patterns, colors, and materials; we all known that black leggings go with everything. Women wear them without issue, and there's no stopping them. So why should men be denied the pleasure? A number of brands that are popping up agree, and are designing leggings—meggings, if you will—to cater to the male form in terms of width, length, and, uh, extra curves. Styles range from outrageous rave designs for fun workouts or attention-grabbing work wear, and more tailored versions á  la the classic fusion, the jegging.
If you're wondering where—and how—you can successfully wear meggings, from outrageous to discreet, these brands are here to help.
Kapow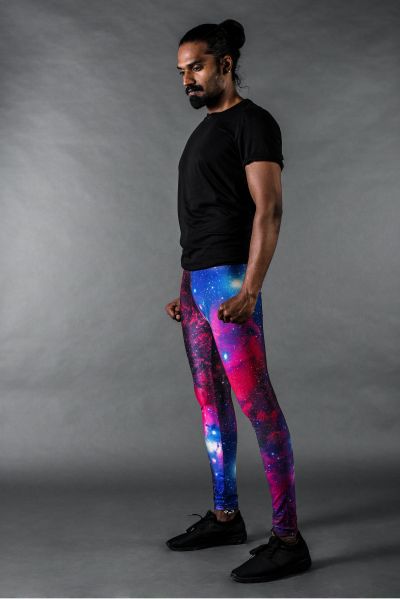 Kapow Meggings suggests wearing meggings for "festivals, fancy dress, yoga, and more." Further pros for Kapow meggings: they are "conversation-starters" and "brighten up winter blues." That's fair. Why not hit the slopes this winter with some personal flair fit for a wild aprés-ski?
sTitch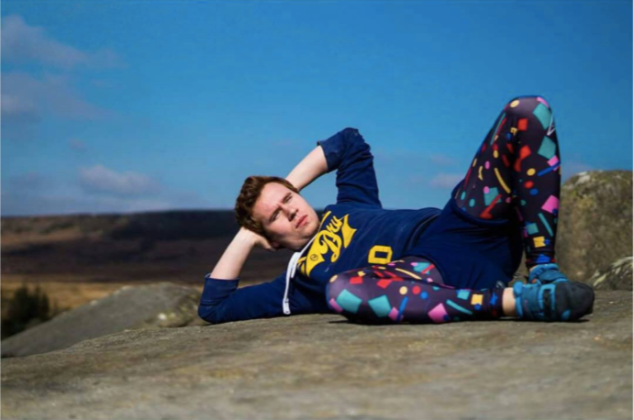 sTitch, whose new biking range is a favorite among cyclists, has a deliberate philosophy, which is convincing for anyone looking to try patterned leggings. They preach originality, innovation, and not taking yourself too seriously. Maybe it's true that we all need to inject some humor and light-hearted fun into our lives via our wardrobe. Try a popular design like the Tartan meggings, or something more fancy, like Diamond.
N2NBodywear
N2N Bodywear skews a bit risqué, but they're certainly not afraid to show off the male form. These are perfect for the man already comfortable in stretchy pants (perhaps he played football in highschool, or made it to the winter Olympics in speed skating).
MeggingsMan
Meggingsman has by far the widest array of patterned male leggings, everything from basic black, to leopard and "Nebula." This is the destination for statement meggings.
ASOS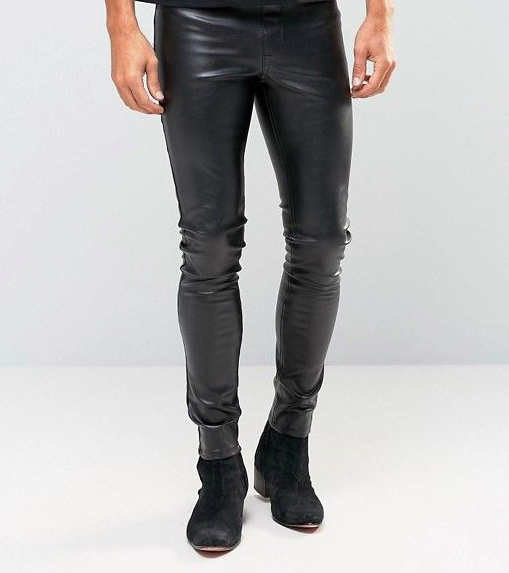 Feeling bashful and not ready to bear it all? ASOS has options for the more modest man. Accessible ranges include loungewear in appealing grays and neutrals, or more daring in metallic silver and blue. Don't forget, they've also got meggings in denim and leather.