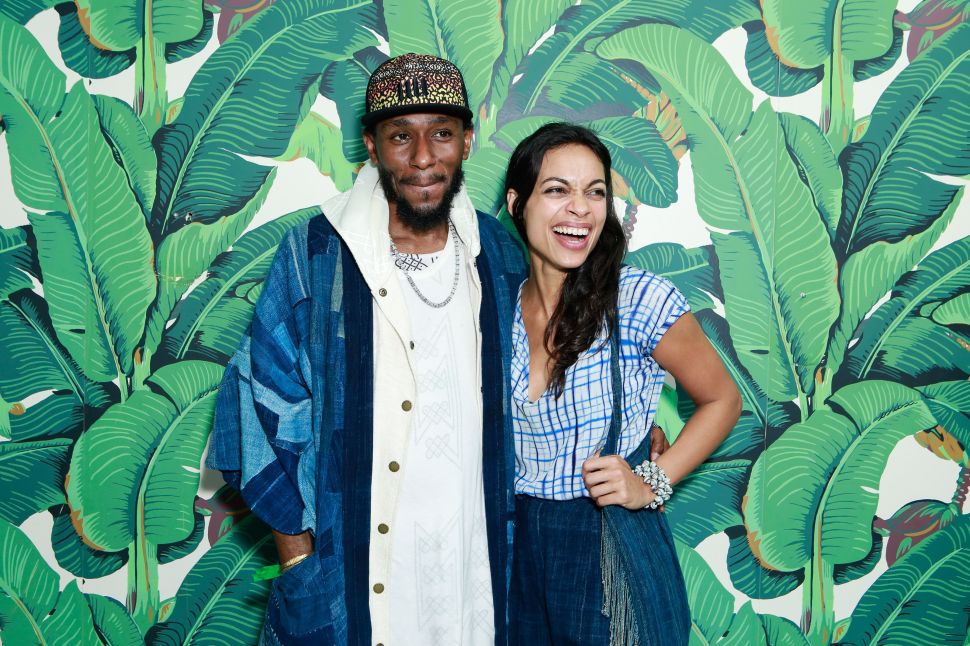 It was as if the Hamptons transported south to Miami last night as The Surf Lodge popped up at The W South Beach. The Montauk hotspot known for reshaping the sleepy fisherman's town out East came to life as a "bungalow," accessible only via the South Beach boardwalk through a dark pathway marked with an unassuming velvet rope and stanchions.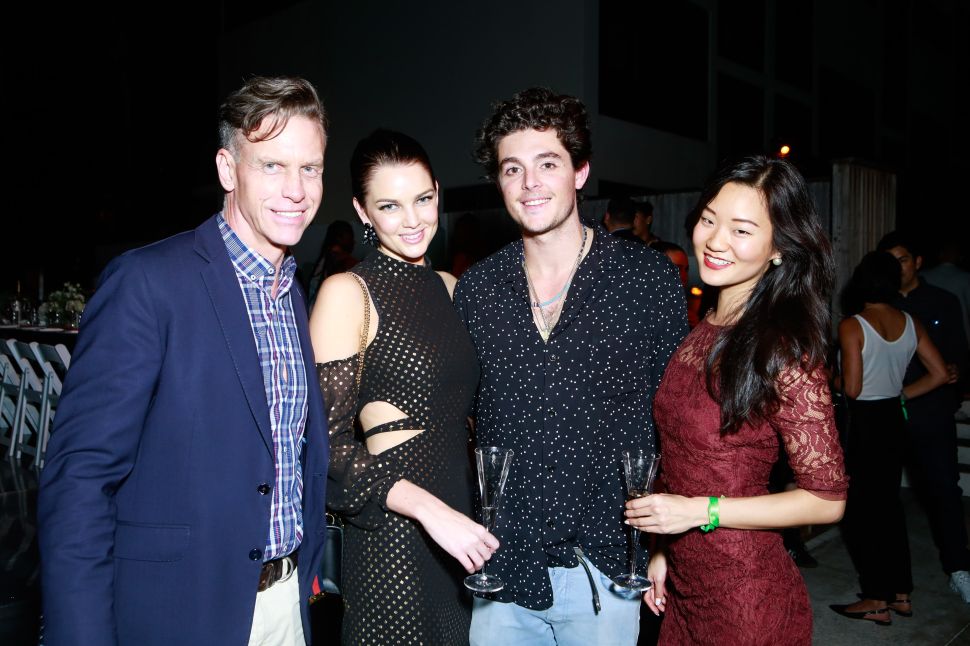 While the pop up space includes a week long schedule of events including the debut of male model Garrett Nef's newest collection of Katama swimwear and an evening with rapper A$AP Rocky, last night's cause for celebration was the release of a new set of product collaborations for the hotel that include a suite of eyewear and new shoes, covered in illustrations by Katherine Bernhardt and Eduardo Sarabia, designed by Italia Independent and Del Toro respectively. 
While Italia Independent creator Lapo Elkann was noticeably absent following a scandal in New York, covered far and wide in the tabloid press, it was Del Toro's creator, Matthew Chevallard who took on hosting duties for the evening along with The Surf Lodge's owner, Jayma Cardoso, Rosario Dawson, and Studio 189, the online hub for African and African-inspired content and brands.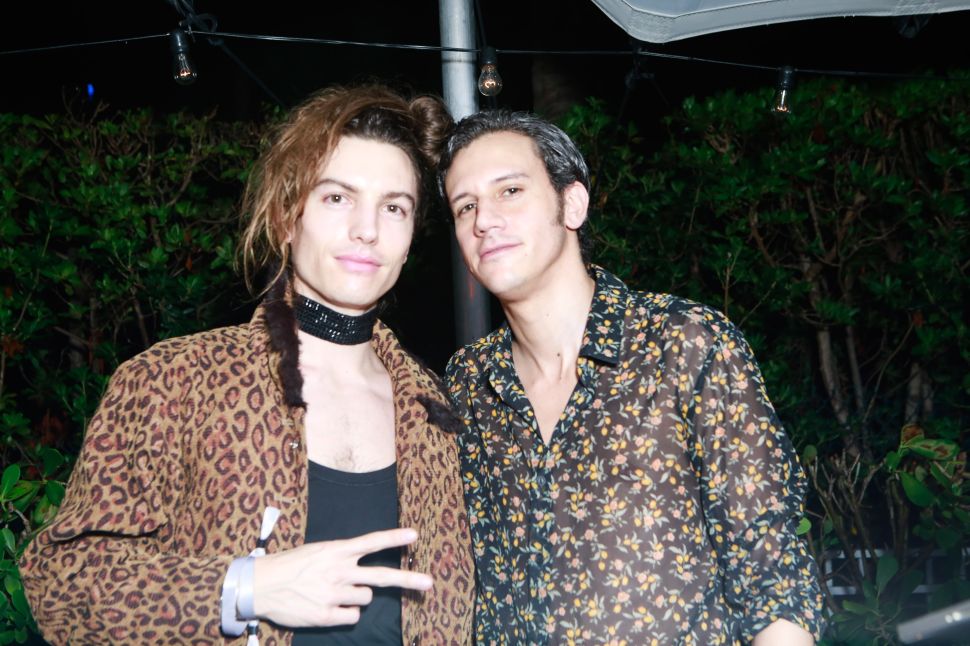 The well known Brazilian doyenne enlisted her close pals, Ms. Dawson and rapper Mos Def to head up one long table where the pair sat alongside each other, marveling at the hotel's standout food that gave Ms. Dawson's mother, Isabel Celeste who sat just a few seats away, a run for her money. "My mom can throw down in the kitchen," Rosario joked before Mos Def told us of his recent travels to Zanzibar. 
As it began to sprinkle, guests transitioned to a tented dance floor space where the likes of Vito Schnabel, Alex von Furstenberg, and Courtney Love partied into the wee hours to DJ sets by both David Katz and Ian Mellencamp, who arrived with girlfriend Jazmin Grace Grimaldi in tow.