Don't feel like being in the overcrowded city for New Year's Eve, dealing with Uber surge prices and desperately hoping the bartender will notice you? Well, why not escape? In the answer to all your problems, BLADE is offering a helicopter experience chic (and calm) enough to bring in 2017.
If you don't want to venture far from home, try their NYE Helicopter Experience (on December 31, of course), with flights available from 4:30 until 11:50 at night. You can fly over Times Square, without having to actually spend time with the crowd down below. For $595 per seat, it's a much better investment than an open bar. Of course, the midnight flight will cost you. It's $1,995 per seat to actually watch the ball drop, starting at 11:50 PM and ending at 12:10 AM. You won't even have to hear Ryan Seacrest's voice from that high.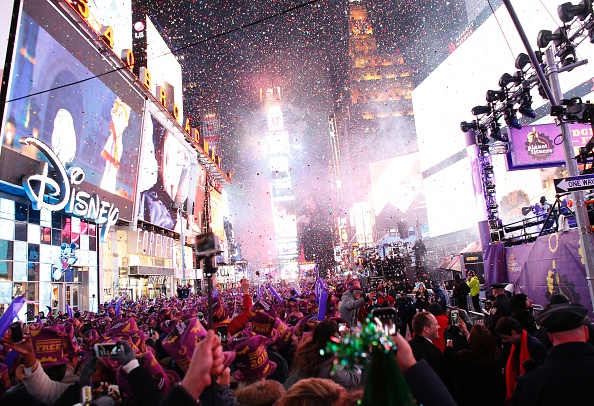 Grab a photo of the ball drop, sip champagne and never venture into the masses of cold, hungry, drunk folks standing watch. Seeing the ball drop from 4,000 feet above is much better than being on the ground, craning your neck and searching for some kind of bathroom situation, without champagne (unless you pack a flask).
Or, if you're hoping to escape the madness of New York entirely, and can't stand the thought of hiding your sequined ensemble underneath an enormous coat, consider their Miami experience. You can fly over on BLADEone, then spend the weekend at The Faena Hotel. You can even get your very own Middleton approved haircut at their salon. Best of all, you won't have to fly commercial with the rest of the stressed out, harried holiday travelers.