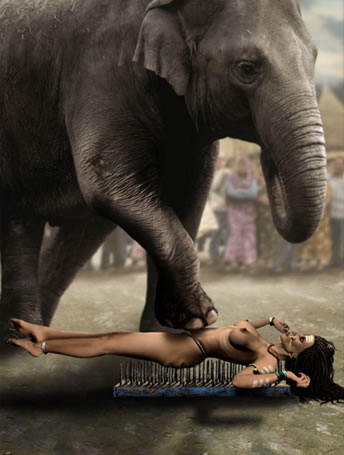 Six years ago, Abigail Scott of Wichita Falls, Texas—now 37 and a graduate student in psychology with a master's in history—had an experience routinely scary for a pregnant woman. But, had it happened a week from today, it could have been fatal.
Early in her pregnancy, an ER doctor erroneously told her she was carrying only one fetus, when in fact she was carrying twins, one of whom had failed to thrive. By the time she found herself having a full-on miscarriage of one of the two in her tenth week, she went to a hospital, enabling the complex miscarriage to be safely accomplished and her health and the surviving fetus's health to be protected.
But suppose a nurse had come to her in the ob-gyn admitting room had said, "Ms. Scott, I must inform you that if you miscarry in our facility, we will legally have to A) Ask you for the date of your last menstrual period and verify it; B) Weigh the miscarried baby to see if it is over 350 grams; C) if you were more than 20 weeks from your last menstrual period or the baby is over 350 grams, we will have to arrange for a funeral for it: cremation or burial. If you do not want to participate in the funeral"—pause—"that is your choice. But throughout Texas law are numerous affirmations that we are legally committed to the dignity of life, from the moment of fertilization on."
If Scott knew that this warning would greet her at admissions, "I would not have even gone to the hospital! That's like rubbing salt in the wound," she says, of the piling of distrust, "stress and guilt on me. And had I not gone to the hospital, I might have gone [too long] without another visit to a physician before I realized I was still pregnant, since the original doctor misdiagnosed me." The miscarriage may have been too complicated for her to safely manage.
***
In the 1950s, there were coat-hanger abortions. Today, there is a different kind of threat: life-endangering at-home miscarriages—by Texas women (and women in Ohio and soon possibly other states, too—we'll get to that in a minute), trying to avoid the governmentally validated nosiness, suspicion and intrusion that Scott said would have had her running for the hospital exit. And even greater anguish, shame, and danger for women choosing to have abortions at facilities in Texas, the Lone Star State is the second most populous one in the union, but, in contrast to the first most populous (California, which is progressive on abortion), it has cut its already paltry number of abortion clinics by 50 percent in just three years. (According to a representative of national Planned Parenthood, there are 5.4 million women of reproductive age in Texas; there are only about 20 licensed abortion clinics, down, a full 50 percent, from 2013.)
As of December 19, all women in Texas in Abigail Scott's condition—and, more relevantly, all woman in the state who are getting an abortion—will have to suffer through a version of that scenario. A new law (T A C 1.132-1.137) aggressively backed by Texas Gov. Greg Abbott and the legislature will require that all abortions and certain miscarriages and ectopic pregnancies be accompanied with burial or cremation of the fetus.
Other than a similar law introduced by Indiana's then-govenor and now vice president-elect, the fervently anti-choice Mike Pence, which has been blocked by a federal court, the Texas law is unique. But its enactment will send a strong signal to other states to do so the same. Moreover, though health is gratuitously mentioned, the assertion that Texas law consistently prioritizes "the dignity of life," which [emphasis added] "begins with fertilization" is, front and center, the law's rationale. Those last three words are deeply authoritarian. And they make vulnerable to restriction some of the most reliable forms of contraception, such as the IUD, which once made women's lives so easy and worry-free: you had virtually foolproof protection 24/7. Until you proactively decided to remove the device and get pregnant. (I loved the IUD so much that when I had to have my Dalkon Shield surgically removed—the Dalkon Shield was an early, famously dangerous version—I had an improved form of IUD reinserted the minute my body healed enough to take it.) Contraception, let us not forget, became legally available, via the Enovid birth control pill, in 1960, 13 years before Roe legalized abortion. Contraception revolutionized women's life—revolutionized society—more than any other innovation in the 20th century. To go back and delegitimize some forms of contraception (and cast suspicion on miscarriage) is frighteningly backward. Yet the sweeping, arbitrary assertion upon which that delegitimization and suspicion is based—that life begins "at fertilization"—is declaimed dozens of times by the Texas Department of State Health Services (DSHS), which will be administering the law, within a 73-single-spaced-page document. The DSHS hurriedly produced that document last month to answer outraged critics in the women's health services community and concerned, question-proffering groups in the hospital and funeral industries who had written in about the imminent law, which was presented as a virtual fait accompli in June.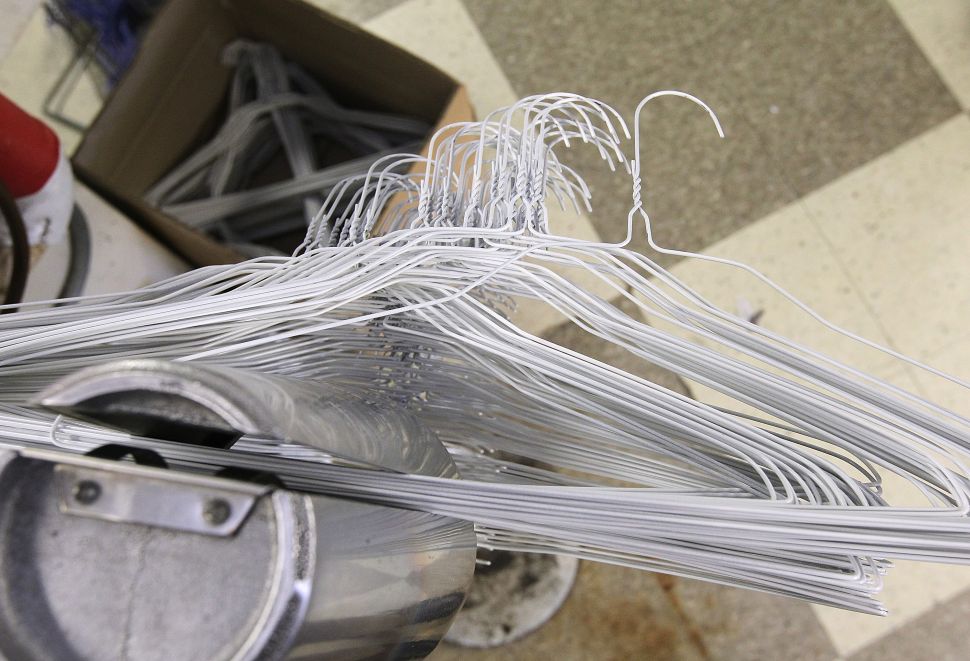 The long document is consistent—in fact, redundant: to virtually every one of the 26 organizations that opposed or questioned aspects of the vague must-have-funerals-for-aborted-and-20-plus-week-old-miscarried-fetuses bill, the administering group began its comment with "The commission respectfully disagree…" to every one of the 33 religious and political organizations that wrote in in support of the law, the commission repeated that one of Texas law's main obligations is respect for the "dignity of human life," which begins "at fertilization."
The imminent law's main victims will be among the most vulnerable Texas women seeking to end unwanted or unsupportable pregnancies: single women in their mid-20s, who make up approximately 75 percent of the state's 44,000 yearly legal-abortion-at-about-13-weeks clients. But there is another group that is going to pay a price, too: miscarriage patients, like Abigail Scott, put at risk for wanting to steer clear of the invasive funeral criterion. (Another woman I spoke to said that had this law been in effect two years ago when she went to a Texas hospital while miscarrying, she would have left the hospital right away.)
I mention the miscarriage patients to make a point: Texas's DSHS is widening the arc of female reproductive life that it and its "pro-life" political client base intends to control. (I put "pro-life" in quote marks here to designate unreasonableness, because I know from a highly respected female journalist and editor who is a practicing Catholic, and who has taken heat for her views questioning the pro-choice line, that a large group of—often misunderstood—pro-life women are not even necessarily against all abortion, though they find it an unfortunate default measure that hopefully can be avoided. These women have as a priority spiritually and materially helping needy pregnant women with baby clothes, household help, counseling, day care and even job options. I have intermittently talked to this journalist, who requested anonymity, about the need for the pro-choice community to find a sliver of common cause with these women; the journalist, from long experience as a kind of battered outlier in an almost uniformly pro-choice field, has deemed it hopeless.) And it is conflating miscarriage with abortion (no judgment; just two different things), just as the anti-choice movement has already conflated contraception with abortion by terming the safest, most effective and easy-to-use contraceptives "abortifacients" and, through the effect of the Hobby Lobby court victory, excluding those contraceptives from private-company insurance coverage that routinely covers Viagra.
Restrictive new laws call to mind Margaret Atwood's brilliant and frightening 1985 novel The Handmaid's Tale, in which a theocracy replaces the Constitution in the U.S.
The so-called "pro-life" movement's quest to make abortion difficult if not impossible has been bad enough without this offensive mandatory funeral law. In the 43 of our 50 states that have abortion restrictions, there exist, for example, laws that require unwanted sonograms and mandatory lectures before abortions; stretched-out waiting periods between consultation and service that make it extremely difficult for low-income, employed women in many states to drive the long, overnight-lodging-requiring distances, twice, to the rare clinics. It has resulted in the medically irrelevant insistence that an abortion provider have admitting rights to hospitals that often refuses to admit her or him anyway. And of course it has resulted, for decades, in the gauntlet of clinic harassers—and in incidents of fatal violence, most recently the horrific shooting siege on Colorado Planned Parenthood 13 months ago, during which three people were killed and four were injured.
And, legally ominously—especially since, last March Donald Trump said that women should be subject to "some form of punishment for abortion"—a court in Pence-governed Indiana sentenced a 33-year-old woman, Purvi Patel, to 20 years in prison in March 2015 on charges of "feticide." Two years earlier Purvi had suffered what was either a late-second-trimester miscarriage or an abortion self-induced by a drug that is not illegal except when purchased online and disposed of the possibly stillborn fetus without going to the police and without a burial—both, her right. She arrived at the hospital, with dangerous blood loss and in dire need of medical help—and she got arrested. (Three months later, a higher court dropped the most serious charges against Patel and freed her from custody. Still, 23 states have enacted laws criminalizing "feticide"—a word that never existed decades ago—by a pregnant woman during any stage of her fetus's prenatal development.)
Most recently, two weeks ago the Ohio senate and house both passed the draconian "fetal heartbeat" bill, banning abortion even in cases of rape and incest after six weeks, a time at which the vast majority of women don't even know they are pregnant. Ohio Republican legislators said they were encouraged by Trump's election and his promise to appoint a "pro-life" judge to the Supreme Court, to pass the bill (which is unconstitutional); Governor Kasich has until December 16 to act on it—signing it or vetoing it—and if he does nothing, it will pass into law, the most restrictive abortion law in the country. (Kasich, who is against abortion except in cases of rape or incest, has signed into law 17 anti-choice laws since 2011.)
Ohio's latest salvo in the war on legal abortion promises to be repeated elsewhere. (The Trump election has given the "pro-life" movement its biggest boost in decades, leaders in that community, such as Marjorie Dannenfelser, president of the Susan B. Anthony List extolled to The New York Times, with Republican Texas state representative Jonathan Stickland promising "an absolute onslaught of pro-life legislation" in the coming year.) But Ohio's "heartbeat" bill is also part of a dangerous slippery slope. To ban abortions in virtually all cases (presumably the medically affirmed "life of the mother" may be excepted) before a woman even knows she is pregnant is part of the right's conflation of miscarriage and contraception with abortion, now adding what may be called "unknown early pregnancy" (or perhaps conversationally cut short to "late-for-one-period-as-sometimes-happens-anyway pregnancy") to the widening number of "from fertilization" fallopian-tube and womb states the government can control—and, hypothetically, making a woman's at-home spontaneous miscarriage, if reported by a third party, subject to a visit by a law enforcement officer or at least a social worker. This conflation has now been doubled-down via T A C 1.132-1.137—which, unlike the Ohio bill, is already cleared as law—which magnifies the assumption that an American woman's whole reproductive system is fair game for government monitoring. (That's why, when Pence pushed his state's abortion funeral law into temporary effect, a group of Indiana women started a movement, "Periods for Pence": phoning the governor's office to report on their menstrual activity.)
In Texas, women's bodies are not their own; with this new burial-or-cremation law, they are the state's.
T A C 1.132-1.137 calls to mind Margaret Atwood's brilliant and frightening 1985 novel The Handmaid's Tale, in which a theocracy replaces the Constitution in the U.S. Since so many contraceptives are now, for political purposes, deemed "abortifiacients," It makes one fear that the long-forgotten 1965 Supreme Court victory Griswold v. Connecticut (which struck down that state's criminalization of selling birth control pills to even married couples) could be revisited. And it sadly suggests the downturned end of an arc: There was an iconic—if, from this distance, perhaps quaintly strident—1971 women's-health collective-produced bestseller called Our Bodies, Ourselves, which taught hippie-chicks-turned-feminists how to give themselves their own vaginal exams. That was two years before Roe v. Wade became law; the movement toward female bodily autonomy was aloft. It stayed aloft through the '70s, that underestimated decade (rewatch a few Jane Fonda-Bruce Gilbert-produced and Paul Mazursky movies to stop ragging on dopey bell bottoms and silly sideburns), when Republican women like Betty Ford could hold proudly feminist opinions. And it remained aloft through the Reagan '80s. ("Are you kidding? Of course, I'm pro-choice!" the late Sarah Brady, wife of Reagan's press secretary James Brady, told me in 1988 for publication. Imagine a Republican woman with a husband of high status within the party saying that today.)
Today, over 45 years later, in Texas, women's bodies are not their own; with this new burial-or-cremation law, they are the state's.
NARAL Pro-Choice Texas sums up the law, in part, this way, through executive director Heather Busby: "DSHS has failed to show any evidence this rule benefits public health or improves the safe practice of modern medicine. This rule is a thinly veiled attempt to shame Texans who have abortions and make it harder for the doctors who provide them. Hospitals and clinics already follow the state's standards for safe disposal of medical tissue. The addition of nonmedical ritual…only serves to further interfere with a patient's autonomy and decision making in their own medical care." Planned Parenthood Texas's Executive Director Yvonne Gutierrez, similarly, said, "This regulation is another blatant attempt to deceive and shame Texas women and block access to safe, legal abortion…These restrictions do not protect people's health and safety…Texans and the Supreme Court already saw through overtly political abortion restrictions that had nothing to do with women's health and everything to do with a political agenda to ban abortion in this country."
Gutirerrez's reference to the Supreme Court is this: T A C 1.132-1.137 was a—depending on your point of view—face-saving/compensatory or touche/revenge move. Just four days before the Texas governor and legislature hurriedly came up with T A C 1.132-1.137 to appease the "pro life" constituency, Texas Republicans had suffered a stinging rebuke and the women in Texas a relieving victory: A Texas law that had for three years been the main reason that the number of abortion clinics decreased from 40 to a mere 20 was struck down by the U.S. Supreme Court. The case was Whole Women's Health v. Hellerstedt, and it is considered the most significant abortion rights case since 1992's Planned Parenthood v. Casey (which reaffirmed Roe and invalidated rulings that required a woman having an abortion to inform her spouse)[ https://www.google.com/#q=Planned+parenthood+vs.+casey ]. In the June 27 Whole Women's decision, which affects other states as well and has been called a reaffirmation of Roe, the Court ruled, by a five (Breyer, Kennedy, Ginsburg, Sotomayor, Kagan) to three (Thomas, Alito, Roberts) majority, that an undue burden was placed on women by the state requiring abortion clinics to upgrade their physical plants with an array of frivolous alterations. The Supreme Court loss led to T A C 1.132-1.137 as a quick replacement measure.
Concerned parties' informed questions revealed how little thought-through T A C 1.132-1.137 was. Given this new mandating of burial or cremation, did a birth and death certificate have to be issued? Need there be public notification of the funeral (and, thus, of the abortion)? Were women who miscarried at home included in the requirement? (Ten to 15 percent of women who know they are pregnant have a spontaneous miscarriage within their first trimester.) Isn't this law meant solely to stigmatize and punish the women having the abortions? And who would shoulder the expensive costs? In its 73-single-spaced page document answering these questions, Texas DSHS hastily answered: No birth or death certificate had to be issued, and no public announcement of the funeral was necessary. Women who miscarried at home were not included. DSHS then disingenuously (and non-sequiturally) denied that the law was meant to stigmatize or punish the women because the facilities, not the women, had to provide and pay for the funerals. The figure $450 was repeatedly mentioned as the estimated additional cost. But burials and cremations are far more expensive; the Texas Medical Association puts cremation at a minimum of $1,500 and funerals at a minimum of $7,000. The DSHS declined to address specifics but simply insisted that the costs were "absorbable" by the health care facilities, an auguring that clinics would be financially forced out of the business.
What's more, funeral professionals are against the law. According to Jim Bates, director of the Funeral Consumers Alliance of Texas (which provides "consumer information for end of life options"), DSHS "never had a stakeholders' meeting, and at the public meetings [they did hold] there were only allowed three minutes of comments with no response." In addition, Bates and his colleagues did research and discovered that "Texas regulation says the funeral business is not allowed in that space—there is nothing in the regulations to allow them to do a fetal [burial]. They are only regulated to deal with a dead human body, one with a birth certificate and a death certificate," both documents the DSHS, when pressed, hastily deemed unnecessary to make their hastily written law more palatable. Thus, the law seems internally inconsistent. Jim Bates had a face-to-face meeting with Gov. Abbott's legislative aide, and, to no avail, "I said, 'There's no regulation here for the funeral industry to be in the business of holding burials for fetuses.' " Bates said the same thing to the Texas Funeral Directors Association. But that group, Bates says, "cannot be involved."
Of all the letters in objection to the law, it was the one from this male religious Texan ("I'm a regular old redneck Methodist"), Bates, that made the biggest impression on me—maybe because I'm a stereotypically visioned coastal liberal. "It is noted that the words 'woman' or 'women' are not written anywhere in this proposed rule," Bates pointed out, an observation no one else made so directly. (Yet the decidedly different term "parents" is sprinkled throughout the 73-page DSHS document.) "Excluding women from the proposed rule," Bates wrote, "is ethically negligent….[since a woman's] stake in this issue…directly affects her emotional, spiritual and financial security." Bates, by the way, sympathetically counsels women who voluntarily want some kind of service after their miscarriages. Let's remember something basic: Anyone who wants a burial or any service to mark a miscarriage can have one. And, to state something so obvious it is often overlooked as well as insulting: If you do not believe in abortion, under absolutely no circumstances whatsoever in this country do you have to have an abortion.
As Bates put it in his letter, women are being excluded, in language and in fact. And on December 19, T A C 1.132-1.137 will be law, pushing the robust movement to governmentally and religiously control women's reproductive lives "from fertilization" on, one big, highly consequential step forward.
Advocates for reproductive rights are not giving up without a fight, however. On Monday, December 12, a half dozen health groups and doctors sued Dr. John Hellerstedt, commissioner of the Texas Department of State Health Services. For pro-choice groups—in Texas and Ohio especially, but elsewhere, too—it looks to be a legally busy holiday season, one which will only intensify.
UPDATE: On Tuesday, December 13, Ohio Governor John Kasich declined to sign the ultra controversial "heartbeat" bill passed by both of the state's houses, making abortion illegal after ten weeks. Kasich, long known to oppose abortion restrictions in cases of rape and incest (which this bill did not except), gave as his reason that "the state of Ohio will be the losing party in [a federal lawsuit against the bill]' therefore, the veto is in the public interest." True enough: The bill was unconstitutional under the terms of the Roe.Kasich did, however, sign a less drastic bill, banning abortion after 20 weeks, a law 15 other states have in pace.  
UPDATE: On Thursday, December 15th, federal district court Judge Sam Sparks issued a temporary restraining order suspending Texas' fetal disposal law from taking effect.