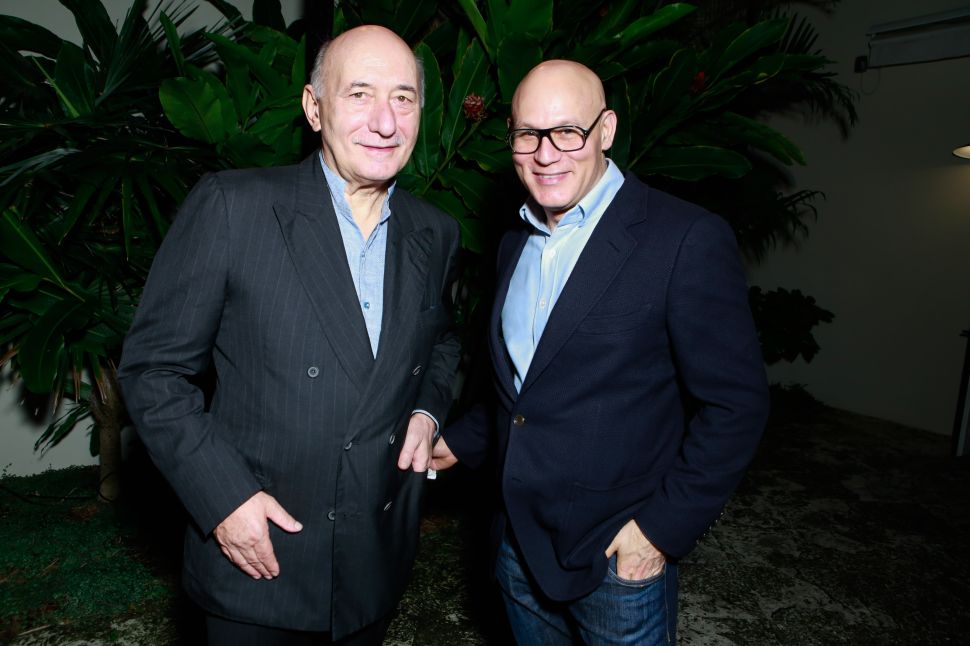 Craig Robins, the man responsible for the development of the entire Design District and the creator of the Design/ Miami Fair, opened his home to close pals and lucky visitors in town for the week of bacchanals last night. After winding down an unassuming pathway, guests were greeted by two mermaids seen swimming in the Miami design magnate's pool, as well a rolling lawn overlooking the adjacent canal, outfitted with plush couches and a candle-lit pavilion installation.
It was all done in honor of SHoP, the New York-based architecture group. The four men, who also employ a team of 180 other designers responsible for creating well known structures like The Barclays Center and Manhattan's Seaport District, were honored just one day earlier with the Panerai Design Miami/ Visionary Award. "They're geniuses," Panerai's global CEO, Angelo Bonati, told me as we sat inside the home's living room decorated wall-to-wall with a staggering collection of priceless modern art. "With new technology, they create something exceptional. That's the heart of design."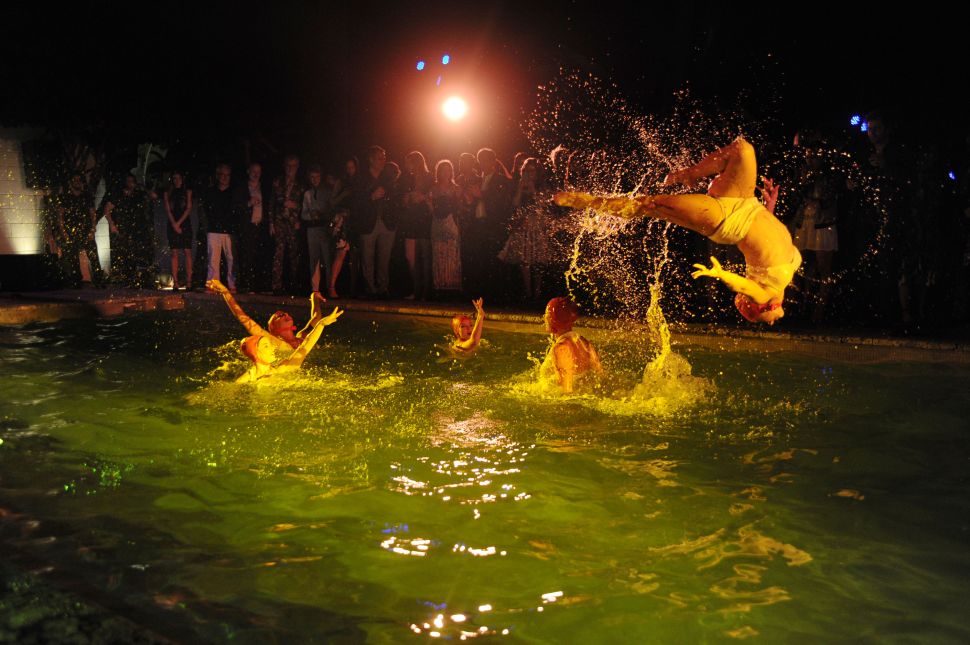 As apart of their honor, the architecture group also created a new pavilion installation that first debuted at the Design/ Miami show, but will live on as a permanent installation in the city's thriving new Design District, just a stone's throw away from Panerai's newly-opened, bi-level boutique. Entitled "Flotsam & Jetsam," the wavy wicker pavilion was created in just 5 weeks by a 3D printing robot capable of responding the designs created the SHoP team. 
Also on hand were many fixtures from the worlds of fashion and film. Architectural Digest Editor-in-Chief Amy Astley held court with friends at a table overlooking the swimming mermaids and a troupe of synchronized swimmers, while handbag designer Gelareh Mizrahi camped out on a banquette with her husband and doled out her coveted pins in the shape of smiley faces, fried eggs, and eyeballs. Also spotted were power gallerists Jeffrey Deitch and Larry Gagosian chatting with supermodel Elle Macpherson, Vito Schnabel, and Miami Beach Mayor Philip Levine.