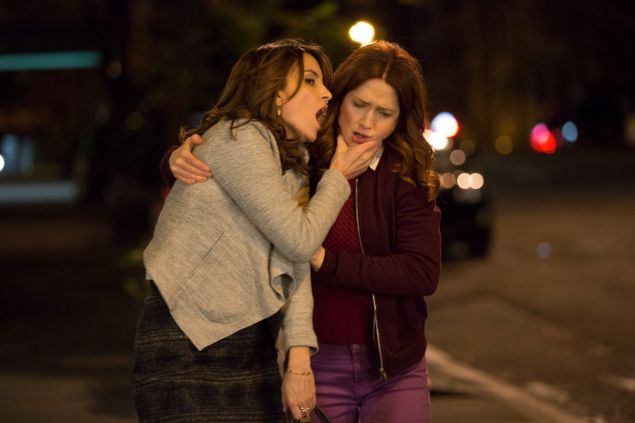 Pop Psych: Where we ask a real psychotherapist to delve into the mindsets of our favorite pop culture characters. This week: Ranking the therapists of 2016 TV. 
TV has a long history of trying to make the boring and generally unfilmable elements of life into compelling drama and documentary think-pieces.  In light of this, is it any surprise how often mental health professionals are represented on the screen?  All joking aside, it's no surprise that mediums designed to deeply explore people's motivations would find some overlap and kinship with the noble and lazy profession of psychotherapy, in all its myriad forms.  Compiled below is a list of the best takes, and the worst, I saw in 2016.
1) Justina Jordan (Samira Wiley), You're the Worst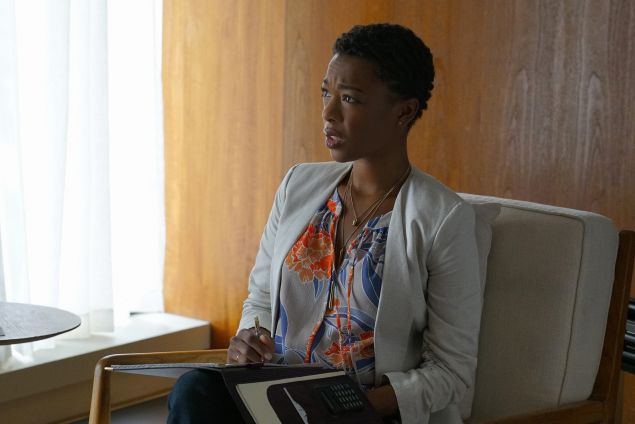 Justina Jordan, Gretchen's long-suffering and extraordinarily patient therapist, is doing double duty on this list, as not only the best therapist in the bunch but also one of the few doing the job realistically.  Jordan does her best to meet with her highly resistant client in her office, but is also able to maintain the therapeutic relationship when confronted by her client outside the typical setting.  She manages to be open to and accepting of her client's rambling and erotic resistance while also gently guiding the client to areas of focus indicated by her pointed denial.  And, perhaps best of all, like many young therapists she has to terminate her work with Gretchen early, but is able to do so while simultaneously holding her seat as a professional and saying goodbye lovingly, proudly, as a fellow person searching for her path.  The total package.
2) The Guy (Ben Sinclair), High Maintenance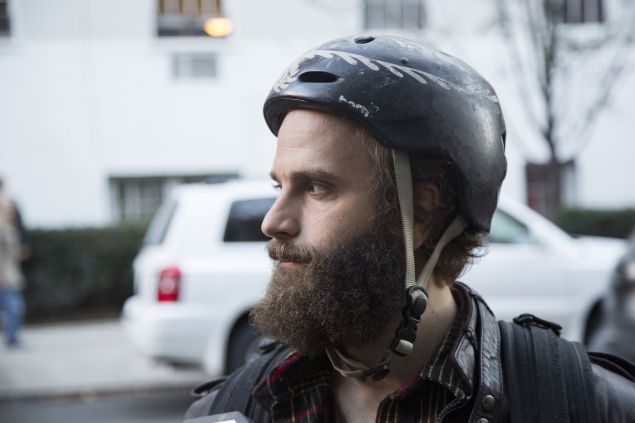 Perhaps the polar opposite of Justina Jordan's approach, but sometimes that's what a client needs.  The Guy doesn't engage in what you'd call traditional therapy (although he's not so far off from traditional psychiatry), but he is available for regular home-visits and is a hell of a listener.  Demonstrating the gold standard in non-judgmental, meet your clients where they're at approaches, The Guy effortlessly disarms his clients' emotional defenses while seeing and affirming their uniqueness and untarnished value.  Moreover, by the end of the series we see him demonstrate something very real in the mental health community: vicarious trauma.  The Guy spends his days taking care of his people, but rarely himself, and when he starts to break he wisely seeks external help.
3) Andrea Bayden (Tina Fey), Unbreakable Kimmy Schmidt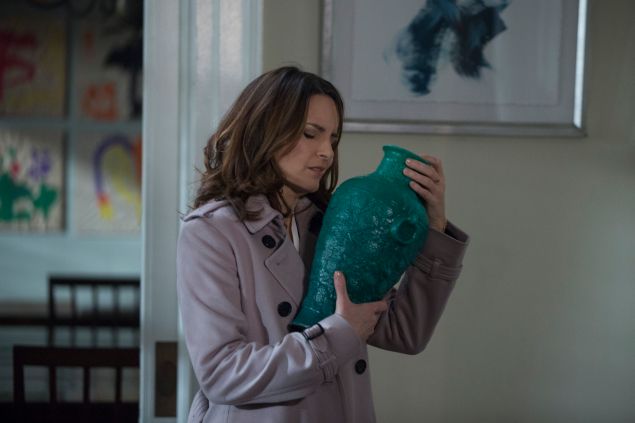 Real talk: addiction is extremely common among mental health professionals, because our job is hard and the pay sucks.  But also because we tend to embody the 'wounded healer' archetype and, resultantly, project our own self-care needs onto our clients.  Andrea Bayden may be a drunk in need of serious help by night, but she still manages a slurred mastery of therapeutic metaphor.  Plus, her daytime persona holds strong boundaries while also projecting both compassion and true curiosity, allowing for even the clients she's not able to work with to take a deep look at themselves.  Tough break on the auto-blackmailing, tho.
4) Krista Gordon (Gloria Reuben), Mr. Robot
Poor Krista Gordon.  The therapist who ran my supervision trainings had a saying, "I don't let my supervisees take more than one client with a personality disorder."  And what that lacks in lyricism, it gains in pragmatism.  Some clients are very hard or impossible to work with and, owing to the compassionate nature of many mental health professionals, never get the referrals to specialists that they need.  Knowing when you're out of your depth and referring clients to therapists more suited to working with a client is a demand of ethics but a wound to the 'helping' ego.  Gordon tries her best with Elliot, but never seems to know how to reach him, yet can't bring herself to terminate their sessions.  Not that I blame her, that dude's crazy.
5) Wendy Rhoades (Maggie Siff), Billions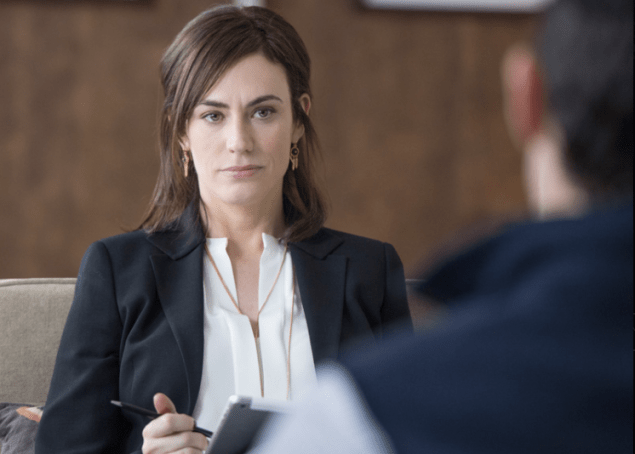 Understanding Wendy Rhoades means understanding a life in contradiction – she's an anti-meds psychiatrist who chooses to practice as a performance coach, who also works for the man her husband is out to prosecute.  Tricky!  And while some might feel completely tied up in the ethical questions presented by these arrangements, Rhoades manages to use them as an opportunity to work effortlessly and effectively with the sort of paradoxical interventions that often lead to fast results.  Of course, that doesn't change the fact that her primary concern is her employer's bottom line, not her clients' emotional wellbeing.  Sorry, Donnie, therapy's for closers.
6) Vendela (Joanna P. Adler), Divorce
Whereas Wendy Rhoades manages to harm her clients at the same time that she helps them, Vendela seems perfectly content to harm them while also offering them nothing.  Now, it's true that couples counseling is not outcome focused – a divorce can be just as happy a conclusion as staying together – but that does put the onus on a counselor to offer some kind of healthy perspective to their clients.  That doesn't mean talking a lot, but some effort to at least establish ground rules for meaningful communication would go a long way.  Plus, in the very few times she does speak, it's clear she takes Frances' side against Robert, a guaranteed way to drive a wedge between two people.
7) Dolores Abernathy (Evan Rachel Wood), Westworld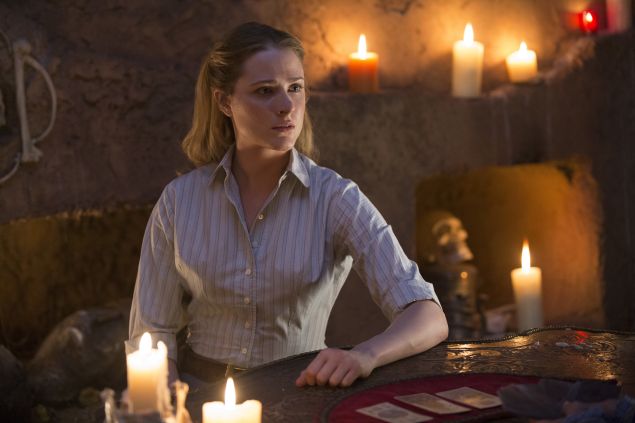 Ok, so Delores isn't exactly a therapist, but they say therapy can be done by anyone willing to listen empathically and Bernard seems to have taken this to heart.  And besides, plenty of states let you practice without a license or even an education, so might as well make way for some natural talent.  That being said, while her improvised responses seem to help Bernard reach a deeper self-awareness, her lack of professional boundaries become very clear by the end of the season when she remembers Bernard is actually Arnold and also that she killed him (or not?  This show is impossible).  I mean, I couldn't tell you where exactly in the ACA code they say not to murder your client, but that does seem like kind of a no-brainer.
8) The OA (Brit Marling), The OA
The worst TV therapist of 2016, though she has qualities to recommend her.  Let's start with the good: The OA is very capable of getting past people's emotional defenses and seeing them clearly.  That said, she employs this ability haphazardly, penetrating people's emotions for her own gain rather than inviting clients to rejoin their disowned parts if they want to.  Further, she's doing pioneering work in the budding and vitally important field of somatic and dance therapy, and could potentially really help people struggling with PTSD.  That all being said, she's a cult leader, right?  Like, her followers are definitely all going to die before the series is out.  I bet my license on it.  And, in more realistic failings, she spends most of her group's time talking about herself, an occasionally alluring but always troubling therapeutic trap.  A lonely therapist is a selfish therapist, and The OA just doesn't seem to know how to make friends without making clients.
Honorable Mention, Best Movie Therapist: Dr. Harleen Quinzel/Harley Quinn (Margot Robbie), Suicide Squad
Okay sure, she could benefit from some Continuing Education around her professional ethics, but as a (presumably) licensed M.D., she really doesn't have anyone to answer to until she gets grieved by a client or coworker.  And while she appears to have trouble holding her professional seat in individual sessions, her group work is superb.  Harley Quinn's efforts at bringing the Suicide Squad together by bridging sub-groups, exploring difficult themes, and protecting scapegoats pay off in a big way.  Her willingness to join emotional pain while maintaining a professional distance affords her the trust needed to bring her clients to a deeper acceptance of their own shadows.  That said, erotic counter-transference is a pretty cliché reason to lose your job, and it embarrasses the profession to see it go down in 2016.
James Cole Abrams, MA, is a psychotherapist living and working in Boulder and Denver, Colorado. His work can also be found at www.jamescoleabrams.com where he blogs every Sunday.