Aby Rosen's annual dinner might be one of the most coveted invitations in town during Miami Art Basel, but the buttoned up affair quickly unraveled into a no holds barred dance party last night. Held at The W South Beach's Wall nightclub, the real estate developer and art obsessive partnered with Dom Perignon for the opulent gathering attended by Calvin Klein, Alex Rodriguez, Paris Hilton, and many many more from the worlds of art, music, sport, fashion, and food.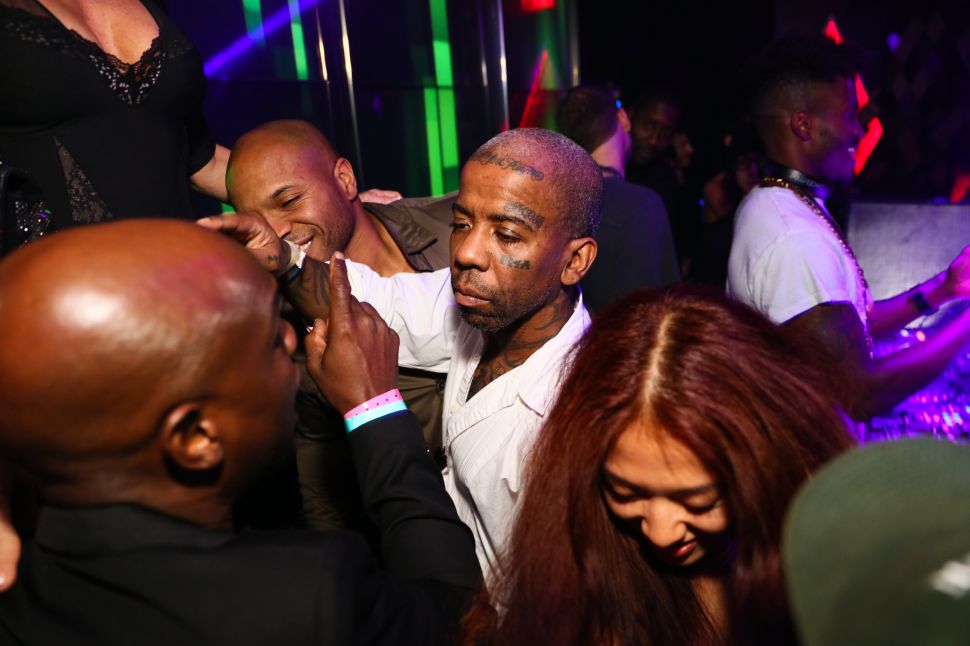 Rosen himself held court, standing atop a banquette with his heir apparents, Charlie and Gabriel. While the free flowing Dom Perignon vintages kept everyone grooving, the scene reached new levels of excitement when Gucci Mane made his triumphant return following a two year stint in jail for possession of a firearm.
The rapper, known for his hits like "Lemonade" and "1st Day Out Tha Feds," played just 4 songs before leaving the stage to accept a phone call as he was led to a nearby table appropriately laden with bottles of (what else?) Dom Perignon.