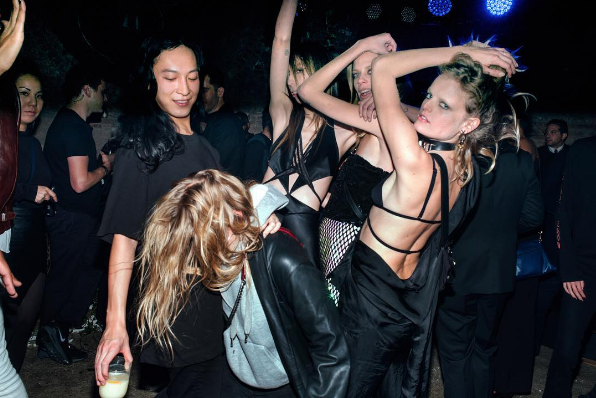 Alexander Wang threw an epic party to celebrate his second collaboration with Beats by Dre. Other than the usual #WangSquad of top models, additions like Rihanna, Zoë Kravitz and R. Kelly came out for fête, which took place in the opulent penthouse of the former NYPD headquarters.
The penthouse is famous for its domed cupola, and luckily for Wang and party-goers, the place is extremely Instagram-friendly. Because where else does one celebrate the release of $600 high-fashion croc-embossed Italian leather headphones, other than a four-story apartment atop the storied Police Building?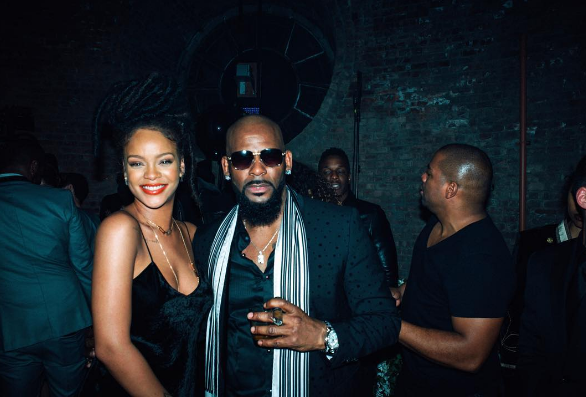 "Mr. Wang loved it—they wanted a space that was unique and one-of-a-kind. Something really unusual!" Warburg broker Herbert Chou, who has the $35 million listing for the 5,500-square-foot penthouse at 240 Centre Street, told the Observer. "They decided right away this penthouse was the spot."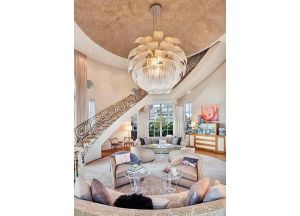 "It took them three days to prep—they really transformed it from top to bottom," he continued. "The party took place throughout all four floors, with a ten-minute music event on top floor, in the domed clock tower." R. Kelly performed as one of the musical guests in the cupola, where 6-foot-tall clock faces are set into the brick walls.
"The bulk of the event took place on the third floor," Chou told the Observer, "with all the terraces and balconies. It's a really beautiful space, and they utilized pretty much all the floors throughout." Indeed, the 25-foot ceilings, seven-foot chandelier and floating staircase provided quite the glamorous aesthetic, as do the Art Deco frosted glass doors that open to a private dining room. And don't forget about the spiral staircase, in case you prefer a more scenic route than the elevator provides. Oh, and the aforementioned terraces and balconies once served as looking perches for police at work in the building.
"It was an interesting night, from what I understand," Chou laughed, "with a number of very interesting guests."
If you happened to misplace your invite to the bash and are in need of a multimillion-dollar four-story abode, the palatial penthouse is still on the market. Perhaps Wang, who sold his Tribeca loft earlier this year, will consider it.