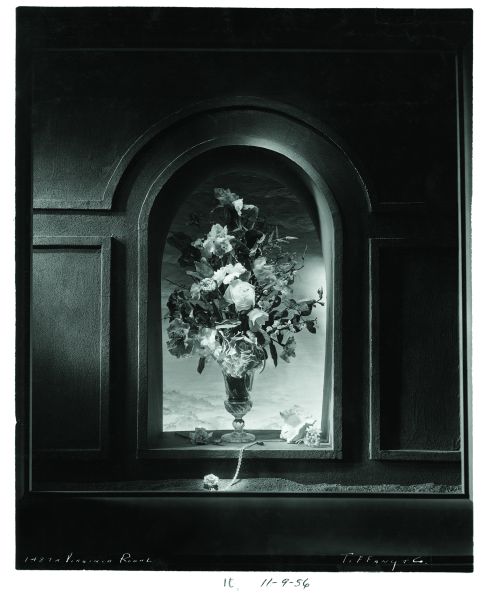 The holidays in New York are synonymous with more than a few of my favorite things: ice skating at Rockefeller Center, counting down the ball drop in Times Square on New Year's and, of course, Fifth Avenue's whimsical holiday window displays. But what if I were to tell you that the fantastical theatrics behind the glass at Saks Fifth Avenue, Macy's and Tiffany & Co. aren't just advertisement? In fact, two of the 20th century's most famous artists, Robert Rauschenberg and Jasper Johns, helped revolutionize the art of window display as we know it today.
In the 1950s, Tiffany's window designer Gene Moore tapped Rauschenberg and Johns to create a series of unorthodox displays for the company's fine jewelry pieces. The two worked together on commercial projects for the company under the name Matson Jones Custom-Display, according to Tiffany & Co. Vice President of creative visual merchandizing Richard Moore.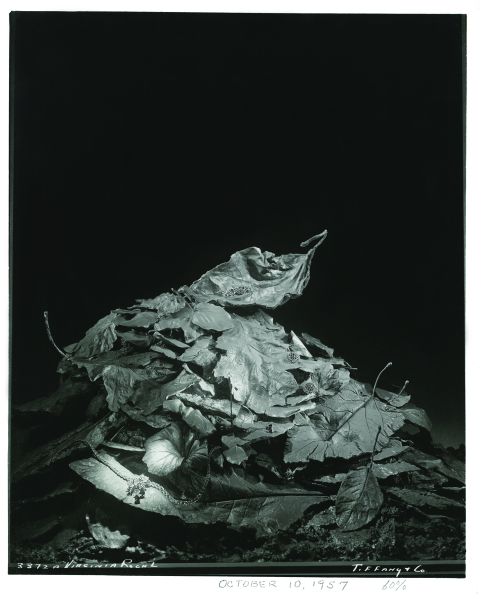 Between 1956 and 1958, the artists created a series of Surrealist-style window displays using materials such as leaves, flowers, fruit, dirt and sand to create elegant still lives, from a bouquet set against a cloudy sky to a dusty roadside, to showcase Tiffany's iconic jewels. Displays featured dramatic use of lights and shadows, and playfully set the company's high end designs against otherworldly, miniaturized cinematic backdrops.
"[Rauschenberg and Johns] were able to create dramatic landscapes that felt different than what you'd imagine a jewelry store would be interested in, with a sense of space and drama and theater," Moore told the Observer. "They were able to create a landscape around jewelry rooted in nature, desert-scapes, and contradiction."
During this period, both artists were at the peak of their rising careers. Rauschenberg was in the midst of perfecting his "Combines" series, merging sculpture and painting utilized ordinary objects and elements of collage on canvas. Among the first works in this style was Bed (1955), a worn pillow and quilt hung on the wall and splattered in paint, which is now part of the collection at MoMA. Meanwhile, between 1954 and 1955, Johns completed work on Flag, his encaustic masterpiece inspired by the America flag (also in the collection at MoMA), and which was to be the first of many subsequent explorations he made on the subject through the decade.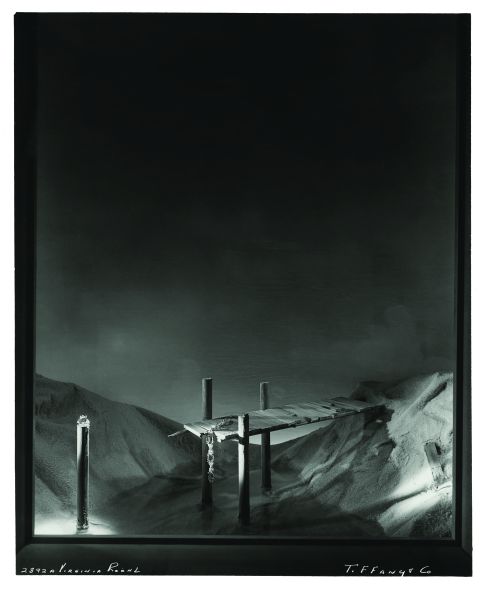 While both artists eventually went on become more famous for their art than their commercial work, their windows and Gene Moore's innovative vision have left a lasting impact on the world of retail design. Moore, who died in 1998, oversaw approximately 5,000 window displays during his tenure with Tiffany, according to the New York Times, and it was with displays such as Rauschenberg and Johns' 1957 black and white spider web, adorned with glittering earrings and a jewel-encrusted necklace, that have left an indelible mark on the industry.
"What's important to know about [Gene Moore] was what the world looked like before he joined," Moore said. "[Window designs] were formulaic, very simple and very straight forward across all jewelry brands. [Moore] brought in wit and playfulness to displays, and turned them into an art form they hadn't been before."