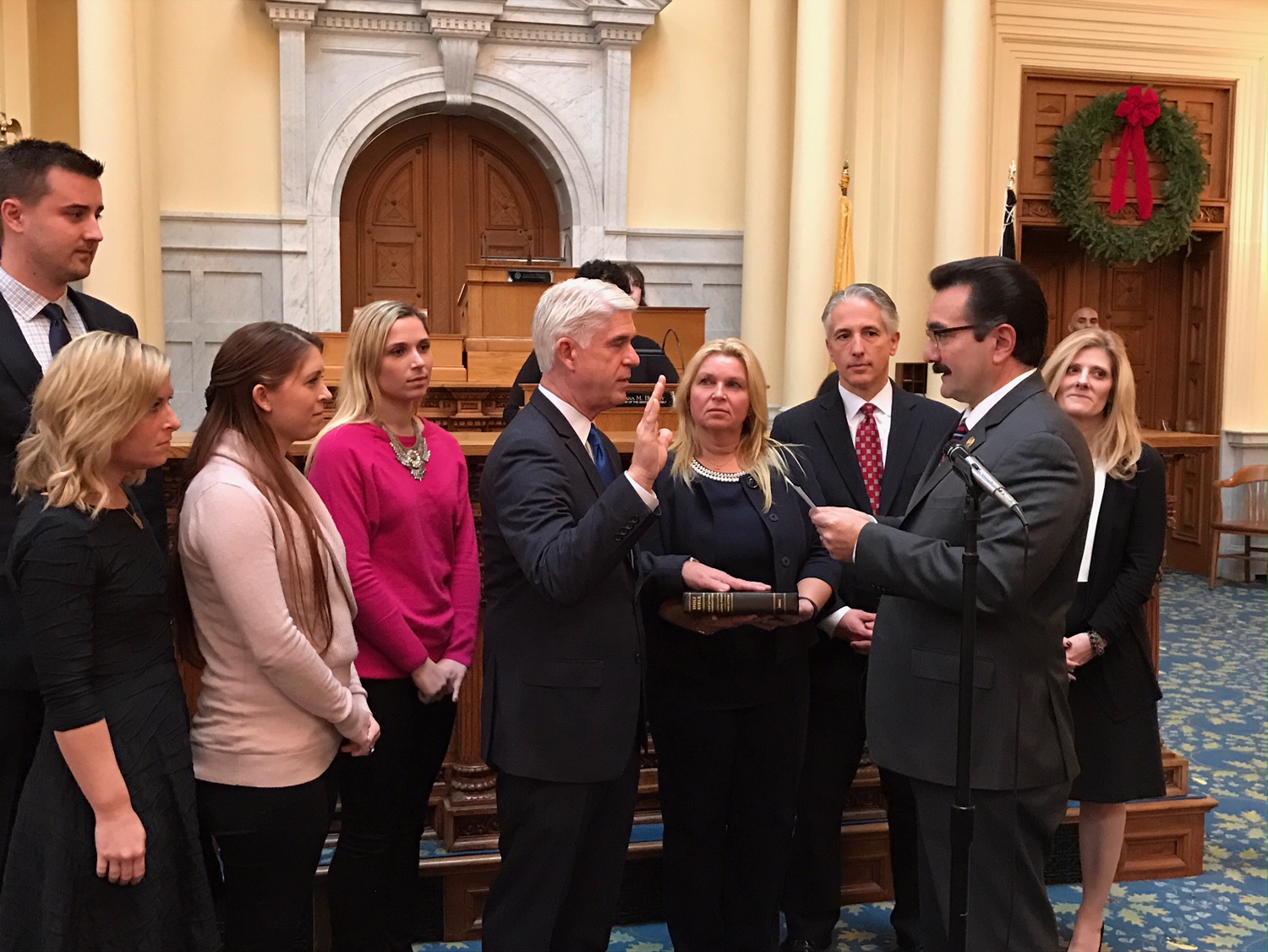 Kevin Rooney has been sworn in as the new assemblyman representing New Jersey's 40th legislative district. On Monday, Rooney was sworn in to the position in Trenton. He will complete the term of former Assemblyman Scott Rumana who vacated the seat to become a Passaic County Superior Court judge.
"I look forward to representing the more than 200,000 residents of my district as well as all of our state's citizens," said Rooney in a statement following his swearing in. "As a former mayor, I fully understand the many challenges our towns face in keeping taxes and costs down while delivering quality services. I bring that experience and energy to Trenton where I will work to find common ground to deliver the results our residents want and deserve."
Before being selected at a special convention last month, Rooney was the mayor of Wyckoff. Legislative district 40 represents towns in Bergen, Passaic, Morris, and Essex counties.
Rooney's ascension into the LD40 seat means that the former mayor will enter the 2017 race as an incumbent. He has pledged his allegiance to a slate that includes Passaic County Clerk Kristin Corrado for state senate and former Wyckoff Mayor Chris DePhillips for assembly.