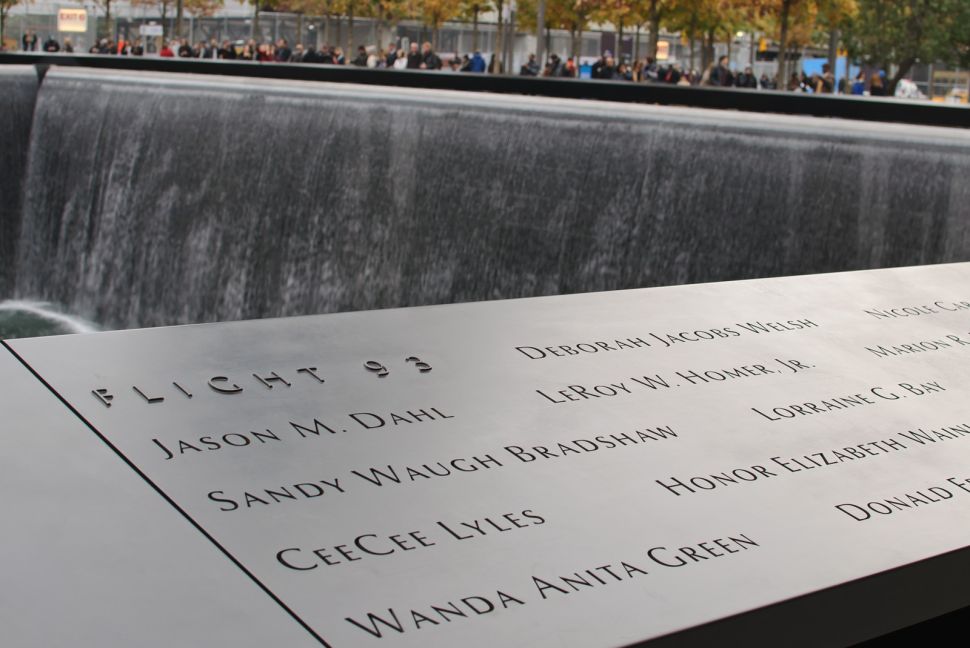 In the aftermath of the worst terror attack in American history, I had to walk into the auditorium of New York City's Police Headquarters to brief the family members of 23 New York City police officers who had gone missing. We would later learn that their courage and heroism cost them their lives. But they weren't the only heroes who died on September 11, 2001. We also lost 343 New York City firefighters and 37 NY/NJ Port Authority Police Officers that day, as well as close to 2,000 other innocent civilians, flight crews and military personnel.
Overseeing the NYPD's response, rescue, recovery and investigation gave me not only a birds-eye view of the death and distraction that would haunt many New Yorkers for an eternity, it also gave me the opportunity to personally meet many family members struggling with profound and ongoing grief.
The horror and memories of that dark day has diminished for many Americas, and we've witnessed political "leaders" play partisan politics with legislation intended to support our first responders with health problems related to 9/11. I found that appalling. But once again, some members in Congress are acting in spineless and shameless ways.
Family members of 9/11 victims should have the right to know who was responsible for the deaths of their loved ones.
Late last year, Sen. John Cornyn, R-Texas, and Sen. Charles Schumer, D-New York, introduced the Justice Against Sponsors of Terrorism Act (JASTA), allowing family members of victims to file lawsuits against anyone they believed were conspirators in the 9/11 attack. Three months ago, the bill passed with large bipartisan majorities in both houses of Congress, but President Barack Obama vetoed the bill primarily in deference to Saudi Arabia. When Congress voted to override Obama's veto, it was the first time legislators had done so during his presidency.
The New York Times editorial board supported President Obama's veto, arguing on September 28, 2016, that JASTA "could expose the American government, citizens and corporations to lawsuits abroad." The events of 9/11 were a massive act of terror. It is wrong to claim that, because Americans might be sued abroad, we should not use the courts to learn who conspired to commit the deadliest terrorist attack in our lifetimes.
Since the override, Sen. Lindsey Graham, R-S.C., and Sen. John McCain, R-Ariz., have introduced a bill to "fix" JASTA, creating legal standards that will delay justice and make it much harder for 9/11 survivors to get their day in court. JASTA had the overwhelming support of Congress and Donald Trump during the presidential campaign.
A review of Graham and McCain's proposed law raises serious questions not only about their specific changes but also the two Senators' motives. The so-called fix satisfies the changes to the law demanded by an army of lobbyists hired by the Kingdom of Saudi Arabia, where most of the 9/11 hijackers came from.
The new bill would gut and diminish the power and authority of the courts to allow the victims to hold the perpetrators accountable. The victims should have the right to know who was responsible for the deaths of their loved ones. This attempt by Senators Graham and McCain is outrageous, not only to the families of the victims but also to every American.
As Americans, we have a right to know who was responsible for the attack, and we should be able to hold them responsible with every available legal resource available. Yet, for some unknown reason, Senators Graham and McCain are siding with the Saudis rather than those who, 15 years later, are still battling for answers and justice.
In the interest of justice and our national security, it is imperative that Congress protects the victims of 9/11. Their families come first—not the interests of the Saudis or their allies in Congress.
Bernard Kerik is the former New York City correction and police commissioner. His most recent book is From Jailer to Jailed: My Journey from Correction and Police Commissioner.