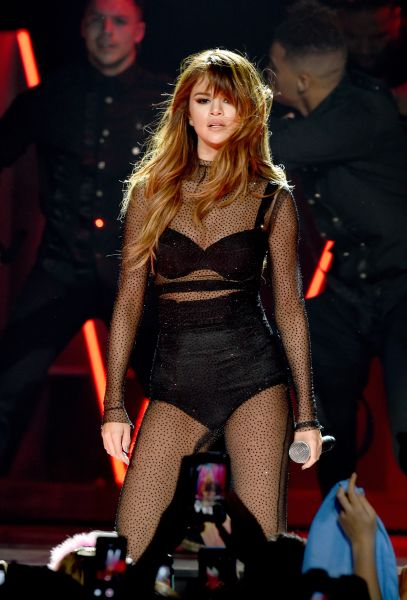 Start your weekend informed with a dispatch on the top fashion news of the moment…
Big bucks: For the significant price of $10 million, Selena Gomez is reportedly joining the Coach team as a celebrity designer. Of course she will also become the face of the brand and begin starring in their ad campaigns. via Page Six.
Christmas saviors: Located just next to Trump Tower on Fifth Avenue, Tiffany & Co. has faced slower foot traffic, but they're not going to let that ruin Christmas. Instead, the bauble retailer has partnered with the NYPD to brand the police barricades in their signature robin's egg blue color. via WWD. 
Jewel partners: Bella Hadid is adding designer to her CV, with a forthcoming collaboration with Chrome Hearts. According to the Instagram announcement, Laurie Lynn Stark, the owner of the jewelry brand, will be photographing the model's designs. via Harper's Bazaar.
Bargain bust: It's no secret that price-comparison shopping has become one of America's favorite pastimes, as scrolling through Amazon is much easier than physically perusing a store. It seems that even super luxe retailers like Neiman Marcus are feeling the pain from these thrifty shopping habits; they have a plan to turn that around, and it includes a lot of exclusive merchandise. via Business Insider.
Hat attack: Proving that these hats are not just for rappers of the '80s, Alexander Wang has given the Kangol Peebles cap a major overhaul. The designer revamped the style in patent leather and leopard prints, and slapped his favorite new icon, The Flipgirl (an upside-down pole dancer) onto the front. That's one way to show your brand loyalty. via i-D.