It's no great of a surprise to comment on the "Britishness" of a Star Wars movie.
1977's A New Hope was filmed in the UK, like many of its sequels, and boasted a healthy English contingent but watching the latest outing, Rogue One, it's difficult not to be overwhelmed by just how British the cast are.
Obviously there's the film's lead – the outstanding Felicity Jones as Jyn Erso – but aside from her diverse band of renegade rebels – Donnie Yen, Diego Luna, Wen Jiang, et al – the rest of the cast is almost entirely British, even the non-Imperial characters!
Let's have a look at some of the exceptionally talented UK cast slinking around in smaller roles…
[PLEASE NOTE: this article includes spoilers for Rogue One: A Star Wars Story.]
Alistair Petrie (General Draven)
Not quite a small role here for Petrie who plays the slightly shady rebel general; he would rather just kill Galen Erso than discover the truth. Earlier this year, he played the right-hand man of Hugh Laurie in the Golden Globe nominated, The Night Manager.
Genevieve O'Reilly (Mon Mothma)
Star Wars fans, or "nerds" as they are sometimes known, will tell you that O'Reilly played Mon Mothma in deleted scenes from the prequel, Revenge of the Sith. Thankfully, she's back and doing a stand-up job as the rebel leader. Ireland fans, or "nerds" as they are sometimes known, will also tell you she's actually Irish, so we are stretching the definition of British just a tad here. The actress is probably best known for playing Matt LeBlanc's blind girlfriend Jamie Lapidus in HBO's Episodes.
Daniel Mays (Tivik)
Near the beginning of Rogue One you'll find Mays tipping off Diego Luna about a defected Imperial Pilot and then finding himself blasted for his troubles. Mays has shown his considerable skills and charm in BBC shows such as Doctor Who, Line Of Duty and playing the devil in cult fantasy Ashes to Ashes. He even starred in Pearl Harbor, but don't hold that against him.
Warwick Davis (Weeteef Cyubee)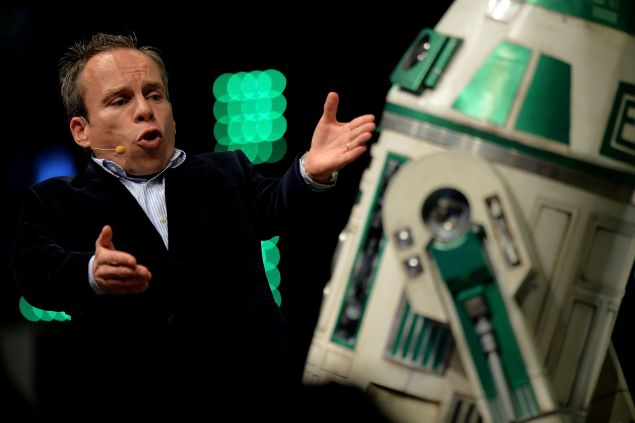 As you'd expect with Warwick, he's hidden under prosthetics for this delightfully diminutive member of Saw Gerrera's gang. Davis has appeared in many Star Wars films over the years from Return of the Jedi right up to The Force Awakens. Elsewhere he's made a name for himself in the Ricky Gervais show, Life's Too Short.
Valene Kane (Lyra Erso)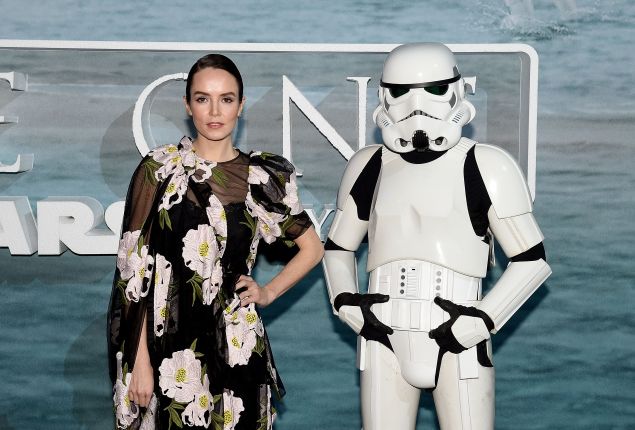 From Northern Ireland – it's okay, the UK's got this one – Kane played victim Rose Stagg in the shocking BBC series The Fall alongside Gillian Anderson and Jamie Dornan. Earlier this year she was seen in the second-most watched show of 2016 on the BBC's catch up service, the iPlayer, Thirteen.
Geraldine James (Blue Three)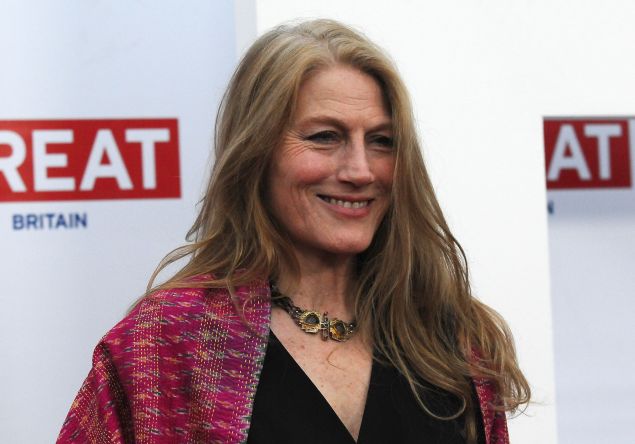 Something of a legend in the UK, so much so James was made an OBE in 2003. A multi BAFTA nominated actress, the rebel pilot has been acting for over forty years, making a name for herself in series such asThe Jewel in the Crown, Band of Gold and, more recently, as a breastfeeding mother to an adult son in the comedy sketch show, Little Britain. James' diverse movie career boasts Gandhi (1982) and Alice in Wonderland (2010) amongst others.
Francis Magee (Grizzly Rebel)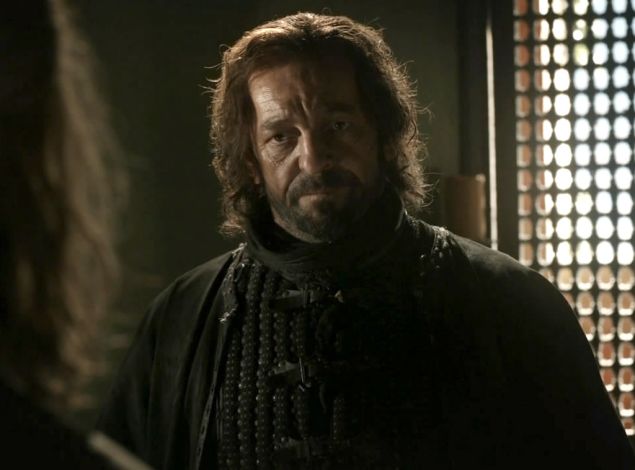 Okay, it's another member of the Irish community but he was raised partly in the UK. Known as "Grizzly Rebel" (beard, that's why if you're wondering), you'll find him backing up Diego Luna's Cassian Andor in the final third. Magee is a familiar small screen face having done the soaps (Eastenders, The Bill) and genre shows (Game of Thrones, The Bastard Executioner) but he's probably best known as The Orgazoid from Channel 4's gag-filled comedy series, Peep Show.
Simon Farnaby (Blue Five)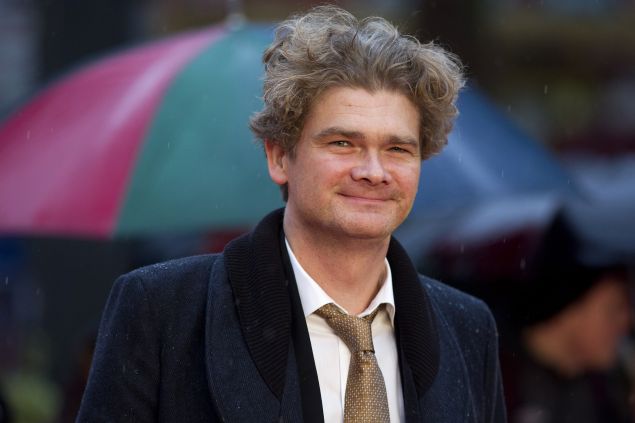 To comedy fans in the UK, Farnaby is something of a God. Currently a part of Sky's Yonderland (one of the best comedy fantasy shows of all time – get on it now), he was also a part of the same troupe in the BAFTA winning Horrible Histories and their hilarious Shakespearian movie, Bill. As Twitter shows, Simon enjoyed his Star Wars role…
Jonathan Aris (Senator Jebel)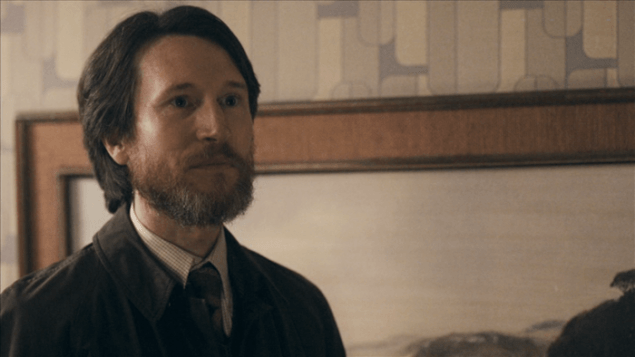 Aris is known to millions of Sherlock fans across the world as the slightly detestable (now former) forensic scientist Anderson. His buddy Sherlock once said of him, "Anderson, don't talk out loud. You lower the IQ of the whole street."
Tony Pitts (Captain Pterro)
Lighting up TVs with Cillian Murphy and Tom Hardy in BBC's electric Peaky Blinders as Inspector Moss, Pitts has an almost blink-and-you'll-miss-it role in Rogue One. Like most of the UK, he's starred in Sherlock with Benedict Cumberbatch, as a rather nasty cop in Line of Duty, and was also notable in Steven Spielberg's War Horse.
Ben Daniels (General Merrick)
Currently starring as Father Marcus in the Fox adaptation of The Exorcist, Daniels also played Claire Underwood's former lover, photographer Adam Galloway, in Netflix's House of Cards. You can spot him flying and dying with the rebels in the climactic battle.
Angus Wright (Hammerhead Captain)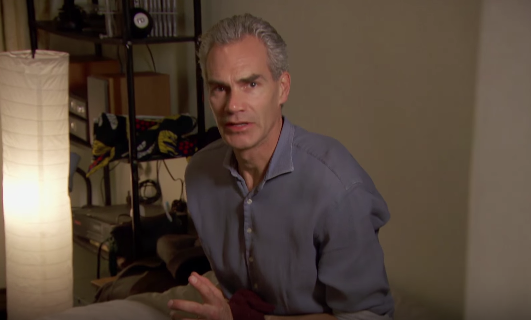 Heavy eyebrowed Wright is the smart rebel Captain who sidles his ship into an Imperial Star Destroyer, thus causing it to crash and open the planet's shield to the fleet. Peep Show (again) fans know him as Angus, boyfriend of Mark's beloved April.
Ian McElhinney (General Dodonna)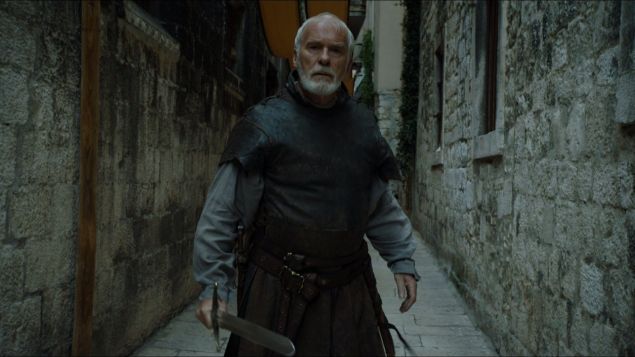 Dodonna, as we're sure you're well aware, gave the Death Star attack speech in the original 1977 Star Wars film. Playing the bearded rebel this time round is Game of Thrones' Barristan Selmy, Ian McElhinney, also known for The Fall (popular show with talented actors that one), and Amazon's Ripper Street.
Ariyon Bakare (Blue Four)
Another barely-seen pilot, but Bakare has recently been burning up the small screen with performances in the BBC sci-fi show Doctor Who, the aforementioned online show Thirteen, and the brilliant cult fantasy Jonathan Strange & Mr Norrell as Stephen Black.
And lest we forget…
In roles where you don't actually see their faces there's: Guy Henry as Grand Moff Tarkin (well, the voice of), known for regular roles in Ricky Gervais' Extras, HBO's Rome, the long-running BBC soaps Casualty and Holby City, and even played a young Sherlock Holmes in 1982's The Mystery of the Manor House series; monster actor Spencer Wilding as Darth Vader, who has suited and prosthetic'd up for Doctor Who and Guardians of the Galaxy amongst many productions; and Paul Kasey as Admiral Raddus and Aidan Cook as Two Tubes, both known for playing various aliens such as Zygons and Cybermen in the world of the aforementioned Doctor Who.
Rogue One: A Star Wars Story is out now.