Loyal Starbucks fans are about to get the chance to have a dream come true.
The coffee giant just announced the return of its annual "Starbucks for Life" sweepstakes, which is open to rewards members in the U.S. and Canada and has a grand prize of "free drinks for life," up to 30 years. If you're not that lucky, you can also win free Starbucks for a year, month or week as well as Bonus Stars that can be redeemed for free food and drinks.
To participate, Starbucks Rewards members can earn game plays by making purchases with their Starbucks Card or the Starbucks Mobile App from now until January 16. You then redeem these game plays online to collect digital game pieces, up to two per day. You win by collecting all of the game pieces in a given row on your digital game board.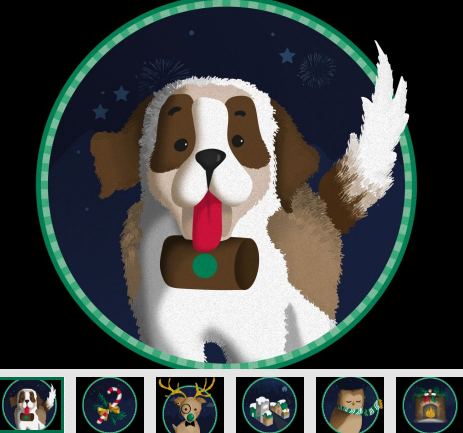 Only seven lucky customers (five in the U.S. and two in Canada) will win the grand prize of Starbucks for Life, while a lot more, 45, will win Starbucks for a Year. A total of 250 customers will win Starbucks for a Month, and a whopping 800 customers will win Starbucks for a Week.
Bonus Stars will be given away in increments of 125 and 50 Stars. Instant-win prizes with Bonus Stars in increments of 5 Stars will be awarded as well. When Starbucks Rewards Gold Members collect 125 Stars, they can redeem the award for a food or beverage item.
This is the third year Starbucks has run this promotion, but there's something new. This year, members can complete challenges found within the game to earn extra game plays. Examples include "Jump the Line," which rewards customers for making a purchase via mobile order, and "Hot Streak," which provides extra plays on multiple days in a row. Also new this year is the ability to trade three duplicate game pieces for one new game play.
Good luck!