Over the past 15 years Miami Art Week has seen its fair share of wacky art shows and crazy promotional parties, which seize the moment when art lovers and international revelers gather to soak up the fun in the sun, and this year is no exception.
Now that the serious visitors have had a chance to visit Art Basel in Miami Beach and several of the satellite art and design fairs, it's time to kick off the shoes and have some fun, and tonight's Super 8 Hotel celebration in Miami's Wynwood Art District promises to provide some welcomed entertainment.
For one night only, the economy hotel chain is presenting "When The Art Comes Down: Works from the Super 8 Collection – Miami Edition," which offers visitors the opportunity to pick up a piece of kitsch hotel art and a lesson in painting from a certified Bob Ross instructor—all for free.
"Super 8 has been undergoing a brand-wide transformation in North America to change the perception that we're your grandfather's budget motel," Super 8 Hotels SVP Michael Mueller told the Observer. "We needed to upgrade our rooms to attract the evolving global middle-class and millennial traveler, so we took down some of the most mundane things—the dusty headboards and not-so-super art—in order to get a fresh start. Rather than throwing the old art into the bin, we decided to give it a proper send-off, and what better way to do it—particularly with a sense of humor—than during a high-end art fair."
The hotel brand's initial "When The Art Comes Down" show took place in New York during Frieze Week this past spring, when it gave away a selection of generic landscapes and still-lives from the collection with the comical infusion of author and actress Amy Sedaris, who officiated the event.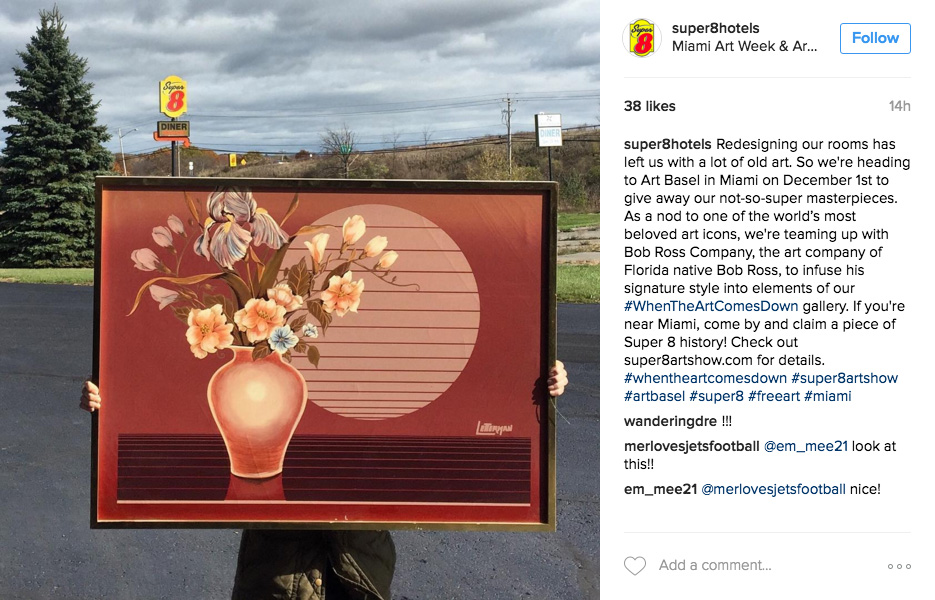 While the Miami Edition won't have a celebrity host, it will have what every penny-pinching visitor to Miami Art Week needs: instructions for making your own art from Bernie Oropallo, one of the premier Bob Ross instructors. Known as "everyone's favorite art teacher," Ross was the creator and host of the popular television show "The Joy of Painting," which ran on PBS from 1983 to 1994 and continues to be a cult classic on YouTube.
"We share the same sort of scene with Super 8, where even if something is corny it's kind of great," Joan Kowalski, the president of Bob Ross Inc., told us by phone. "The Bob Ross style is quick and easy and anyone can do it. You see results right away so you don't get discouraged. It's not for just a select-few, talented, far-away people, rather everyone can be involved."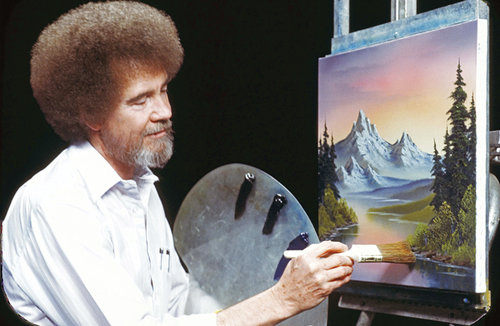 Taking over a former gallery space in Wynwood, Super 8 will be giving away more than 60 artworks—first-come, first-serve—during the event and stations will be set up for the painting instructions and display of the finished works. New York street artist Ori Carino will be painting a mural on site, while the Super 8 reps hawk the hotel's fresh look via the new headboards, which feature black-and-white photographs of unique city scenes related to the particular locales.
"Our goal is to make sure that people take the art because they want it, not because it's a funny thing to do," Mueller added. "What we fully expect is that people will want to take it home and—as they told us in New York—hang it in their bathrooms or over their black leather sofas," which would be the perfect spot for the kitschy black velvet painting that we're hoping to hang back in Brooklyn.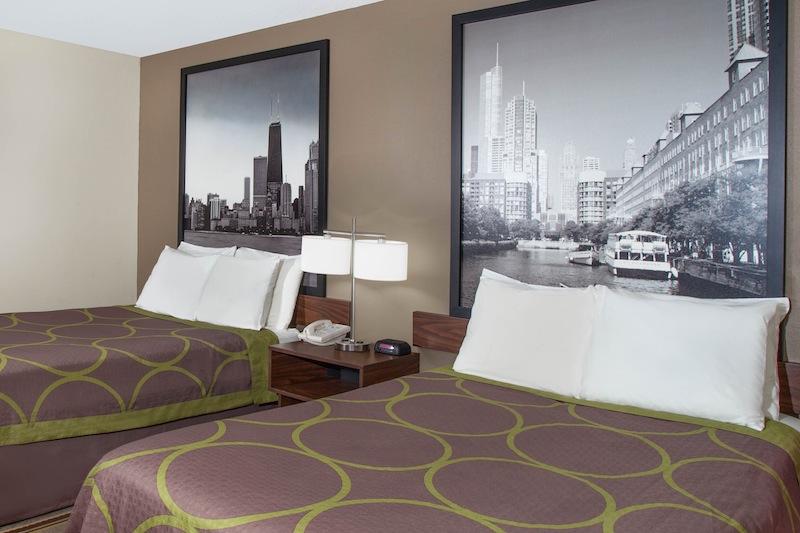 "When The Art Comes Down: Works from the Super 8 Collection – Miami Edition" takes place Thursday, December 1, 7-10 pm at 2213 NW 2nd Avenue, Miami.