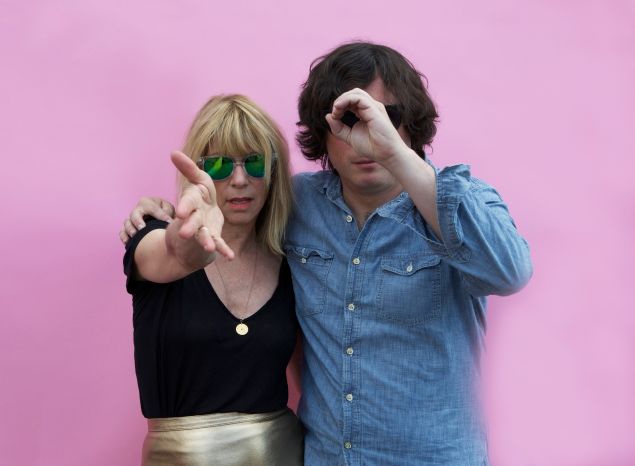 2016 ranks as one of the worst years ever on record but we can take solace in the fact this year has produced a mind-blowing wealth of the deepest of experimental records, too many to pay tribute to in this small space. But Lord knows I tried.
When we hit the halfway point of '16, the Observer took the opportunity to sing the praises of sick shredders such as Nick Millevoi's Desertion, Interventions by Horse Lords, 75 Dollar Bill's WOOD/METAL/PLASTIC/PATTERN/RHYTHM/ROCK and Sunwatchers' self-titled slab, so let's not forget those as some of the best experimental platters released earlier this year.
To close out the year, we present—in no particular order of ranking but alphabetically—another stack of truly exceptional sets dropped in 2016 and a bunch of honorable mentions that earn the highest of grades in our experimental music book.
Bloodmist, Sheen / Pale Horse, Badlands (5049)
Back in January, the Observer profiled the double life of "Nosh and Noise"-nik Jeremiah Cymerman, the downtown NYC clarinetist and electronics maven whose influences run the schizoid gamut from Lee Konitz to the Melvins.
2016 has been a particularly packed year for Cymerman. He just revived his 5049 Podcast, his weekly meeting of the forward-thinking minds where he racks the brains of giants of the experimental music and jazz worlds, plus he offered up two of this year's most outstanding records whose dystopian, cinematic landscapes could ostensibly be the soundtracks to the lurking doom and gloom as Inauguration Day nears.
Sheen, the debut from Bloodmist (Cymerman's free-improv jazz/metal trio Cymerman with Toby Driver of Kayo Dot and Oneirogen's Mario Diaz de Leon) teems with string-bending metal-minded noise and knob-twiddling drone fuckery that portends the forthcoming Trumpocalypse, while Pale Horse dives down a similar gauntlet.
On Badlands, Cymerman, Yeah Yeah Yeahs drummer Brian Chase and cellist Christopher Hoffman wander a likeminded McCarthy'ian "Road" to nowhere where this self-proclaimed "apocalyptic chamber trio" paints an unsettling, slow-burning portrait of clarinet-squawking death blows and nails-on-chalkboard cello on its bloodthirsty trip through Swans-influenced wastelands.
Just last week, the Observer showed our unabashed hero worship for Sonic Youth co-founder Kim Gordon, praising her single "Murdered Out" as one of 2016's best songs. That track, inspired by her move back to L.A., was Gordon's foray into solo-dom and her reentry back into the song-oriented sound-worlds she left behind when Sonic Youth went kaput five-odd years ago.
Not only did this trailblazing experimental music icon ace that piece of electro-pop ear candy but she also found time to revisit her lifeblood: the free-improvisational ecstasy she explores in Body/Head, her duo with guitarist partner in crime, Bill Nace.
No Waves (the title an homage, or subtle diss, of the early-'80s downtown NYC movement Gordon helped get written into the music history books) is the caked-in-extreme-noise companion piece to Body/Head's more low-key on the freakout scale debut, 2013's Coming Apart.
No Waves, released just last month, catches Gordon and Nace in their natural free-improv habitat: in the live setting where their entrancing and conversational fire music knows no bounds, shattering decibel levels in its quest for the harshest, yet sublime realms of distorted, caterwauling abstractions (fittingly, "Abstract" and "Actress," standout cuts from Coming Apart, are revisited and cut and pasted together on No Waves as an extended 24-minute opus).
Captured live in 2014 at the Big Ears Festival in Knoxville, Tenn., No Waves is a stunning thing of beauty, anchored by Gordon's primal shout/sing, shrieks and moans, warped harmonica hum and gyrating guitar lines that dance around and lock horns with Nace's gnarly noise in its contrarian take on experimental blues. It's one of the most exhilarating things you'll hear all year.
David Grubbs, Prismrose (Blue Chopsticks)
The rock-solid cred David Grubbs owns in the independent underground rock and experimental lexicons spans decades. In the '80s, the young Grubbs logged time in influential Louisville, Ky., hardcore outfit Squirrel Bait (of which members would later splinter off to found Slint) and in the '90s, Grubbs and Jim O'Rourke helped usher in the post-rock movement with Gastr del Sol.
But going on two decades, Grubbs, a musical polymath of artful experimental-leaning rock peppered with free-improvisational touches, has recorded stacks of LP's under his own name, many of which he's released via his own label, Blue Chopsticks.
One such record is this year's superb Prismrose.
Like his Drag City Records guitarist contemporaries in former bandmate O'Rourke and Ben Chasney of Six Organs of Admittance, Grubbs is a master craftsman and the pinpoint, near-scientific precision and attention to detail of the torrent of minimalist and knotty guitar mathematics and occasional feedback bursts found in Prismrose's six primarily instrumental pieces is a puzzle of weird hooks worth decoding with every listen.
Grubbs also has a secret weapon in percussionist Eli Keszler, whose brushes, strokes and loose-limbed beats add a free jazz-inspired touch to the set.
Chuck Hammer, Blind on Blind (AVA Interact)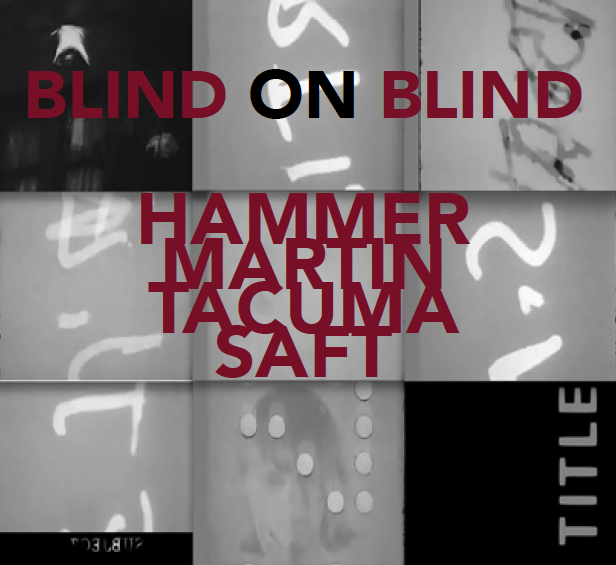 Guitarist Chuck Hammer is a pioneer of his instrument whose stints with godheads Lou Reed and David Bowie is stuff of rock 'n' roll legend. With his revolutionary textural guitar-synth tech-wizardry, Hammer helped Bowie's 1980 mega-hit "Ashes to Ashes" transform Scary Monsters an insta-classic, plus the six-stringer was Reed's right-hand man, touring with the iconoclastic Velvet Underground leader in the late '70s and appearing on the overlooked Growing Up In Public.
Hammer then dropped out of sight, opting to focus on documentary and soundtrack work.
Until now.
In 2016, Hammer returned to the spotlight. The guitarist hooked up with avant-jazz heavyweights, drummer Billy Martin (Medeski, Martin, and Wood), bassist Jamaaladeen Tacuma (Ornette Coleman) and keyboardist Jamie Saft (John Zorn) and channeled Miles Davis space-jazz soundscapes on his new comeback record, Blind On Blind.
READ THIS: The 50 Best Songs of 2016
An impeccably arranged set that clocks in at an epic 77 minutes, Hammer labored just as long, perfecting its carefully sculpted groove-loaded sonics for over two years. Hammer, long a pedals freak, put the effects and loops on ice; instead plugging his guitar straight into his amp and hitting organic on all cylinders. Hammer calls it "making a Miles Davis record, except it's guitar instead of trumpet."
Hammer gave his jazz-head bandmates free reign to lay down the improvisational-minded tempos and grooves, leaving it to the guitarist to splice together then layer on an ecstatic mind-meld of shapeshifting solo and ambient overload that blends the jazz/rock fusion of Bitches Brew, Ornette's Prime Time-era funk-jazz and the free-improv jams of the downtown NYC avant-garde.
Blind On Blind is a true atmospheric confluence of technically dizzying yet loose riffage and the deepest of jams from four seasoned pros who incredibly were never in the same room together.
Daniel Higgs, The Fools Sermon, part 1 (Ideologic Organ)
Ever since the demise of post-hardcore heroes Lungfish, Daniel Higgs, its epically bearded, heavily tattooed wordsmith/leader, has assumed the role of nomadic mysterioso as he's explored his own version of new weird America.
On past spoken-word experiments like 2010's Say God, Higgs, armed with jaw harp, banjo and droning harmonium, delivered a hodgepodge of freak-folk and poetry in his unplugged and hypnotic mediations.
Higgs' The Fools Sermon, part 1—two lengthy spoken-word pieces accompanied by a backdrop of cryptic and meandering finger-picking and warped strumming that lends a Deliverance-type vibe—picks up where the multitude of his solo endeavors left off: this shamanistic punk preacher perched on his pulpit spreading his cosmic gospel.
Alan Licht, Currents (VDSQ)
Early in 2016, the Observer profiled nascent acoustic-based label VDSQ, whose stable of string plucking innovators taking cues from immortals like John Fahey to living legends like Michael Chapman, has brought the American Primitive genre to new and exciting heights.
For label head and Dance of Death: The Life of John Fahey, American Guitarist author Steve Lowenthal, this year has been a boon; the groundswell of experimental guitarscapes he's released by the likes of Chapman himself, Sarah Louise, Tashi Dorji, Kristin Thora Haraldsdottir and Anthony Pasquarosa would make any writer hard-pressed to pick a favorite—they all belong on the obligatory best-of list.
However, Currents, by New York City art-rock veteran and avant-gardist Alan Licht, wins the day. Known in "out" circles for his free-improv marathon-length firebreathing, Licht chose the antithesis for Currents: a toned-down, simply strummed and mostly composed approach devoid of elements of folk and blues that, as Lowenthal so eloquently described when he told the Observer: "It's almost as if Steve Reich made an acoustic guitar album."
Merzbow/Keiji Haino/Balazs Pandi, An Untroublesome Defencelessness (RareNoise)
In 2016, Budapest-based Balazs Pandi, crowned "house drummer" by the London-based "out" label RareNoise Records, continued to keep stellar company—namely avant-garde jazz and noise royalty.
On just one of the myriad gems he appeared on released by RareNoise, Pandi teamed with legendary trombonist Roswell Rudd, Melvins bassist Trevor Dunn and pianist Jamie Saft on Strength & Power, and his other credits include stints supporting award-winning trumpeter Wadada Leo Smith and Herculean guitarists Joe Morris and Thurston Moore.
Besides this year's Strength & Power, Pandi joined forces with Japanoise maestros Merzbow and Keiji Haino on yet another '16 keeper: the extreme noise-fest An Untroublesome Defencelessness.
Here, the clockcleaning Pandi—a death and black metal disciple—probes earsplitting turf with his Japanese kindred spirits. On An Untroublesome Defencelessness, these three terrors converge for a three-movement suite and a four-parter with titles hidden in the dark and mystical, just like its players who birthed the music.
Anchored by Pandi's stadium-sized blastbeating and double bass drum heaviosity, Merzbow and Haino are free to roam sonic planes that switch off from minimalist noodling, ritualistic chants to all-out noise warfare a la Lou Reed's Metal Machine Music-meets-Sonic Youth-styled intertwined mayhem.
Rob Noyes, The Feudal Spirit (Poon Village)
American Primitive-influenced guitar upstart Rob Noyes has an impressive stable of fans. Glenn Jones, peer of the late, great John Fahey and folk titan in his own right, has sung the praises of the Massachusetts guitarist while VDSQ label chief Steve Lowenthal took to Facebook recently to share his awe over Noyes' debut, The Feudal Spirit, even expressing a hankering to have released the LP himself.
These seals of approval bestowed upon Noyes are well-earned; dude lives up to the hype.
Heading a class of rising folkers that include fellow Mass. guitar guru Anthony Pasquarosa, Noyes' 12-string speedball demon, fretboard-skipping magic marries the intensity of punk rock (there's good reason why the art of Raymond Pettibon graces the album cover) with the cosmic Americana explored by young firebrands like Nathan Bowles and Daniel Bachman.
Noyes' The Feudal Spirit is a deep trip gushing with gnarled twang, one that sonically rollicks with abandon as if Glenn Branca picked up an acoustic on one tune then Fahey-like soul-baring introspections the next.
Okkyung Lee & Christian Marclay, Amalgam (Northern Spy)
[bandcamp width=350 height=470 album=2624810082 size=large bgcol=ffffff linkcol=0687f5 tracklist=false track=3173780361]
Freethinking cellist extraordinaire Okkyung Lee has been a staple in the downtown NYC avant-garde scene for the last two decades, counting renegades like John Zorn and Ikue Mori as collaborators.
Lee's output this year has been copious with two excellent records with fellow improvisers: Live at Café Oto with guitarist Bill Orcutt and Amalgam, where she was paired with turntables impresario and visual artist, Christian Marclay.
Like Lee's set with Orcutt, Amalgam was also captured at Café Oto (in 2014) and its 36-minute hell ride ain't for sensitive ears. A purely improvised sonic sparring match that starts with Marclay's sample-scratch fuckery pitted against Lee's strings-scraping tsunami, the two ultimately unite, melting their instruments into one another, creating a transcendent maelstrom of alien transmittals from the otherworld.
Thor & Friends, Thor & Friends (LM Duplication)
Best known as the lovable beardo stationed in front of his homemade percussive heap with Swans, Thor Harris has since departed Michael Gira's art-rock ensemble, trading in their crushingly loud histrionics for the avant-chamber minimalism of Thor & Friends.
Taking on the role as ringleader, one he's well suited for, Harris and his Friends (core members Peggy Ghorbani and Sarah "Goat," along with Hawk & A Hacksaw's Jeremy Barnes and Heather Trost and John Dieterich of Deerhoof), nod to minimalist godfathers Steve Reich and Terry Riley on the majestically orchestrated, hypnotic contours of their self-titled debut.
The minimalist nature is also staunchly DIY; a bulk of the luminous pile of percussion, wind instruments, marimba, vibraphone, xylophone, organ, mellotron and piano that color the LP's nine chilled-out, familial vibe trips were handcrafted by Thor himself.
Honorable mentions: 
Oren Ambarchi, Hubris (Editions Mago)
[soundcloud url="https://api.soundcloud.com/tracks/274980311″ params="color=ff5500&auto_play=false&hide_related=false&show_comments=true&show_user=true&show_reposts=false" width="100%" height="166″ iframe="true" /]
Aram Bajakian, Dolphy Formations (Sanasar)
[bandcamp width=100% height=120 album=2833256959 size=large bgcol=ffffff linkcol=0687f5 tracklist=false artwork=small]
Battle Trance, Blade of Love (New Amsterdam/NNA Tapes)
[bandcamp width=100% height=120 album=1098259600 size=large bgcol=ffffff linkcol=0687f5 tracklist=false artwork=small]
Andrew Bernstein, The Great Outdoors (Ehse)
David Earl Buddin, The City of God (Dick Move)
[youtube https://www.youtube.com/watch?v=BmCbEO4SKeM&w=560&h=315]
Earth Tongues, Ohio (Neither/Nor)
[bandcamp width=100% height=120 album=3651954261 size=large bgcol=ffffff linkcol=0687f5 tracklist=false artwork=small]
Fox/Soper Duo, Magenta Line (NNA Tapes)

Helen Money, Become Zero (Thrill Jockey)
[youtube https://www.youtube.com/watch?v=PR81-AlrMUg&w=560&h=315]

Amirtha Kidambi Elder Ones, Holy Science (Northern Spy)
Lydia Lunch and Weasel Walter, Brutal Measures (Widowspeak)
[bandcamp width=100% height=120 album=1784041014 size=large bgcol=ffffff linkcol=0687f5 tracklist=false artwork=small]
Nerftoss, Crushed (NNA Tapes)
[soundcloud url="https://api.soundcloud.com/tracks/257813364″ params="color=ff5500&auto_play=false&hide_related=false&show_comments=true&show_user=true&show_reposts=false" width="100%" height="166″ iframe="true" /]
Notekillers, Songs and Jams vol. 1 (American Bushmen)
[bandcamp width=100% height=120 album=3199848581 size=large bgcol=ffffff linkcol=0687f5 tracklist=false artwork=small]
Chris Pitsiokos Quartet, One Eye with a Microscope Attached (self-released)
[bandcamp width=100% height=120 album=2328614651 size=large bgcol=ffffff linkcol=0687f5 tracklist=false artwork=small]
Qasim Naqvi, Chronology (New Amsterdam)
[bandcamp width=100% height=120 album=3845989107 size=large bgcol=ffffff linkcol=0687f5 tracklist=false artwork=small]

São Paulo Underground, Cantos Invisíveis (Cuneiform)
[youtube https://www.youtube.com/watch?v=Z3FL5glwxPc&w=560&h=315]
SKELETON$, Am I Home? (Shinkoyo/Altin Village/Mine)
[bandcamp width=100% height=120 album=59789576 size=large bgcol=ffffff linkcol=0687f5 tracklist=false artwork=small]
The Dead C, Trouble (Ba Da Bing)
[soundcloud url="https://api.soundcloud.com/tracks/104140563″ params="color=ff5500&auto_play=false&hide_related=false&show_comments=true&show_user=true&show_reposts=false" width="100%" height="166″ iframe="true" /]
Thollem, Meeting At The Parting Place (Odradek)
Weasel Walter, Curses (ugEXPLODE)
[bandcamp width=100% height=120 album=1422315832 size=large bgcol=ffffff linkcol=0687f5 tracklist=false artwork=small]

Xylouris White, Black Peak (Bella Union)
Elder Ones, Holy Science
[bandcamp width=100% height=120 album=1632580698 size=large bgcol=ffffff linkcol=0687f5 tracklist=false artwork=small]
***
The 20 Best Jazz Albums of 2016
The 10 Best Hip-Hop Albums of 2016
The 10 Best R&B Albums of 2016
The Best Overlooked Records of 2016
The 10 Best New Artists of 2016
The Best Live Jazz Albums of 2016
The Best Jazz Reissues of 2016