What makes a song The Best Song of 2016?
Is it as straightforward as a catchy melody? Is it tapping into the zeitgeist faster than you can retweet Justin Beiber? Is it showing us how to paint in colors we've never seen before? Is it planting your flag on the peak of some stratospheric artistic height that was unreachable just one year ago? Is it somehow channeling the unknowable into peerless Art? Is it writing something so profound it will endure long after the reign of a tyrant? Is it some kind of intangible mix of all of the above?
Yes and no.
We are all the music makers, the dreamers of dreams. You, reading this right now in your own inner monolog, are as much the music critic as those who populate this website with epic poems to obscurity, Johnny Rotten and Lady Gaga.
Having said that, a couple of qualifications before we discuss our 50 Best Songs of 2016.
These are not the definitive best songs of 2016; that's impossible to quantify. Anyone who tells you they've got that answer either works for Spotify or receives paychecks signed "Drake." These are the best songs of 2016, according to us, in our humble opinions not just as music journalists, but, like you, as fans and consumers of popular (and not-so-popular) music for the 30-plus years we've all spent riding this blue orb.
But hey, also: 1) We do this for a living, and 2) we probably delete more press releases about "your new favorite electro-banjo mash-up side project" on a daily basis than most people encounter on a weekday riding the L train.
So, suffice to say we don't just do our homework, we ask, "Was that all the homework?"
That means actually clicking "play" on almost everything that gets sent our way, and this is coming from someone who bought Bush albums, on vinyl, so yes, we all deserve a fair shake—Lil Yachty, dubstep fart-bass drop, or "cover of Ryan Adams covering Taylor Swift" or not.
Here, organized by some of the Observer's stalwart music writers, are our picks for the 50 Best Songs of 2016. See you in the cosmos.—Cole Garner Hill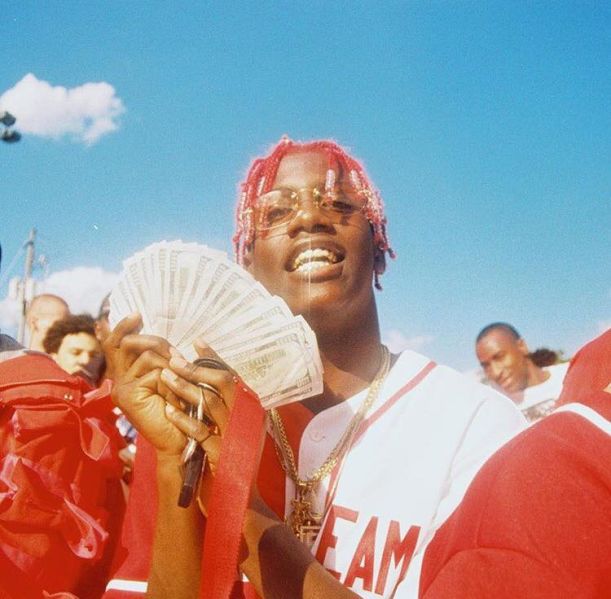 David Bowie, "I Can't Give Everything Away" 
[youtube https://www.youtube.com/watch?v=OZscv36UUHo&w=560&h=315]
When Bowie released ★ in January, then died days after, he left a generation of mourning mods to expect enigmatic power from their pop music again. That it kicked off the year not only cast the pale specter of death over several legends in 2016, but bestowed on the year a strange standard of meaning that became harder to find as the months went on.
Blasting the album to climax with instrumentation recalling Low's war-torn Berlin landscape, icy and amorous, Bowie delivered his final tune, "I Can't Give Everything Away," with a knowing wink.
"I know something is very wrong, the pulse returns the prodigal sons/The blackout hearts, the flowered news/With skull designs upon my shoes," he sings, predicting his own shrine on Lafayette. Several months passed before someone discovered that if you leave your ★ vinyl in the sun, the shape fills in with a galaxy of stars. Bowie's still surprising us with his powers over the celestial bodies, and not giving everything away.
Wolf Parade, "Mr. Startup"
[youtube https://www.youtube.com/watch?v=cBP29d1n-DU&w=560&h=315]
Wolf Parade never got as much love as their Montreal contemporaries and former roommates Arcade Fire, but they abused a speedier cocktail of modern displacement and baroque adrenaline, faster and riffier than their comrades. Their reunion this year not only brought us EP 4, but releases from the respective solo projects of WP's two frontmen, Dan Boeckner and Spencer Krug.
Of the four songs on EP 4, it's the Krug composition "Mr. Startup" that keeps hanging in my head for days. "Blessed be the ones who let their blessings go," intones Krug over oscillating synth tones that recall a shamelessly arty era of new wave—Picasso-referencing and unapologetically abstract with its images.
Childish Gambino, "Baby Boy"
[youtube https://www.youtube.com/watch?v=dothnBCZB34&w=560&h=315]
Has Sly Stone come back in from the cold? Is this the same young man who claimed to get his stage name from a Wu-Tang name generator?
As early buzz rolled in for Donald Glover's hysterically powerful new FX show, Atlanta, there were rumbles of something else. A night of performance he held in Joshua Tree called "Pharos", inside a dome, producing out-of-body experiences aplenty. Then the stunning season of Atlanta. Then two singles of Prince and George Clinton-inspired grooviness, the he gave us Awaken, My Love! —a fuckable fixing of futuristic funk fusion.
On Instagram, Questlove claimed to have woken up D'Angelo at 4 a.m., writing, "The last sucker punch in black music I remember in which NOONE had a clue what was coming was Sly's #TheresARiotGoinOn."
Well, Sly sure liked babies, too. "Babies Makin' Babies," "Just Like a Baby", and now we can insert "Baby Boy" into the cannon as well. This is Glover's open letter to his newborn son, Ta-Nahesi Coates style. This is his love-filled ode to his kid, and a mirror for his fears. We should all be so forthcoming and honest.
Doug Tuttle, "Falling to Believe" 
[youtube https://www.youtube.com/watch?v=hLAL7C1bCPE&w=560&h=315]
Going to college in Boston, Allston or Cambridge were where you generally went for all good record stores, venues and some semblance of a scene. Emerging from the compost of his prior band, MMOSS, Doug Tuttle has fashioned himself a nice little solo career, releasing two records of music that sound like dilating pupils and an endorphin rush.
Some of the trippiest music has an air of melancholy to it, and this year's It Calls On Me is full of such songs. A solid listen all the way through, "Falling to Believe" still stands out to me for some reason. Tuttle's watching someone go into a spiral and acknowledging that happiness is a process, urging them to "take some time to find out what you need." If all self-healing sounded this cool, maybe people would do it more often.
Leonard Cohen, "Steer Your Way"
[youtube https://www.youtube.com/watch?v=qM71N3TchfQ&w=560&h=315]
The penultimate track on what became Cohen's last record, You Want it Darker, "Steer Your Way" is a sister song to Bowie's "I Can't Give Everything Away" in that it plays as a similarly self-aware statement of imminent demise. But it's also about abandoning your adornments before you die, shedding the layers of ornamental bric-a-brac and imagery-laden mythologies before the final mystery is solved.
The Poet Prince of Montreal navigates away from his own dualities and bipolar absolutions to suggest an optimism in abandoning them. After going past the altar and the mall, he steers past artifacts less tangible: "Steer your heart past the truth that you believed in yesterday, such as fundamental goodness and the wisdom of the Way. Steer your heart, precious heart, past the women whom you bought, year by year, month by month, day by day, thought by thought." Cue the rare change to major key.
Maybe it's a downer to consider that Cohen's connection to the "wisdom of the Way" has been severed, or maybe he's liberated by the realization that all his spiritual exercises, all the dog-eared pages to his well-worn tomes, were in pursuit of understanding something far more esoteric than love to begin with.
Gold Panda, "Autumn Fall"
[youtube https://www.youtube.com/watch?v=Gcgqrb6n1uY&w=560&h=315]
There's nothing evolutionary or spectacularly new about this Gold Panda track, taken from this year's Good Luck and Do Your Best. It's minimal U.K. garage with echoes of found sounds from his recent photography trip to Japan flowering atop of a great groove. For its simplicities, it's among my most played tracks of the year.
Neil Young, "Peace Trail"
[youtube https://www.youtube.com/watch?v=bp9w_1dLsfA&w=560&h=315]
Uncle Neil does whatever the fuck he wants, and last year that manifested as a giant middle finger to GMO agri-business villains Monsanto via The Monsanto Years. Post-election, many of his prior rants that casual fans dismissed as old fogie talk prove relevant, and Neil knows it.
That's why he recorded Peace Trail in a flash this year, with songs like "Indian Givers" and "John Oaks" bringing context to the struggle that the Standing Rock Sioux and fellow Water Protectors had to fight before their recent victory over the construction of the Dakota Access Pipeline.
The record opens with its titular track as Neil mournfully coos, "Under the rainbow teepee sky, no ones looking down on you or I." It soon becomes an optimistic invocation, too, as Neil declares he'll soon walk down the peace trail, to his old town.
That he spent his 71st birthday camping out with protestors, or that he penned a lengthy screed to Obama imploring him to take action to stop the DAPL, all feels significant now in the wake of a victory. Anyone who tells you that protest music is pointless can suck it.
Anderson.Paak, "Come Down"
[youtube https://www.youtube.com/watch?v=-OqrcUvrbRY&w=560&h=315]
Is this the groover of 2016? Andreson.Paak had one hell of a year, between dropping that Stones Throw mixtape with Knxwledge and guesting on Kaytranada's straight fire debut, but this song, taken from his Malibu LP, showcases his dexterity at the half-rap, half-singing he's currently owning. It's funky, nasty, near-pornographic-sounding bounce comes courtesy of Talib Kweli's go-to producer from his Black Star years, Hi-Tek.
Kaytranada ft. Aluna George & Goldlink, "Together"
[youtube https://www.youtube.com/watch?v=o4t-kTyf1xs&w=560&h=315]
Man, I really don't care for Aluna George, but Kaytranada's track is such a perfect match for her vocals that this song hits and keeps hitting, and you can't hate on it. Big but simple statements of love and communion work well on a dance floor (See: "What Is Love?" or the lesser-known "Communion" from TV on the Radio's Maximum Balloon), which means that every time Aluna George hits the word "together," Kaytra's crowds turn up.
George plays the woman in the relationship, pleading for togetherness while Goldlink raps some jokey shit about leaving stains on her mother's blouse, and the juxtaposition holds through Kaytra's woozy, swooning beat. "We don't have to fight no more," she sings. "This isn't the time to be tumbling on the floor. We just have to walk through that door, together." If there's one message fit to accompany ass shaking into 2017, that might be it.
Twin Peaks, "Butterfly"
[youtube https://www.youtube.com/watch?v=25xez6urA5c&w=560&h=315]
At the risk of typecasting myself with another punk-garage number, I'm going to have to include Twin Peaks' snotty, Zombies-referencing hit of the summer, "Butterfly". Down in Heaven is solid as a whole, but this tune sticks out for its particularly youthful sense of defiance. "In a little while, I'll be gone," sings guitarist Clay Frankel through his smirk, beaming at his own mortality in a manner distinctly YOLO. If the image of baby boomer parents, jumping up and dancing to "Time of the Season" in corduroy pants doesn't make you smile, those fuckin' harmonies will.
David Bowie, "Blackstar"
[youtube https://www.youtube.com/watch?v=kszLwBaC4Sw&w=560&h=315]
For just one second, forget about the death of David Bowie. Now forget about the music he released the final 30 years of his life before passing away from liver cancer earlier this year.
Even when separated from its heartbreaking context, and thrown into a vacuum that ignores his many late-career triumphs, "Blackstar" isn't just the best song released by anyone living or dead in 2016—it's one of the greatest songs of all time.
From its mesmerizing, heavily symbolic companion music video directed by John Renck to its entrancing, funky alien art-jazz, "Blackstar" is the closest thing in Bowie's catalog to a defining gesamtkunstwerk, a truly interstellar journey that synthesizes all the themes and sounds he rigorously interrogated his entire life, comments on them through the lens of legacy, and then spits them all back into the void.
If extraterrestrials are spying on us from galaxies away, we can only hope that they catch a single note of what may go down as David Bowie's crowning achievement: a hypnotic, vulnerable reflection on what it means to be human from a man who spent his entire life affirming to the rest of us that he was indeed not of this world.
Leonard Cohen, "You Want It Darker"
[youtube https://www.youtube.com/watch?v=v0nmHymgM7Y&w=560&h=315]
If 2016 has been defined by anything it may well be an overwhelming sense of loss. And complete and total darkness. Leave it the legendary Leonard Cohen to marry both of those themes better than anyone else this year.
Steeped in the philosophical couplets that made him one of the greatest lyricists ever, the title track to Cohen's parting statement is a dark night of the soul like no other.
Half spiritual, half grim gospel, "You Want It Darker" is a total eclipse of the human heart, a snuffing out of the spark that keeps us all going; it's the anti-spiritual spiritual.
Built on an ascetic arrangement that prioritizes Cohen's growl above a hum of organ, synth, slinky bass and occasionally jarring choral accompaniment, his voice is so palpably close you can feel it on the back of your neck. The cumulative effect is enough to make you strut or reduce you to a pool of tears, depending on your mood—can't we say that about every truly great Leonard Cohen song?
Kendrick Lamar, "untitled 03 | 05.28.2013."
[youtube https://www.youtube.com/watch?v=W06HM7JMN4k&w=560&h=315]
I'm done having this conversation: There is no better artist working today in hip-hop than Kendrick Lamar. One listen to the third track on Lamar's Untitled Unmastered, "untitled 03 | 05.28.2013.," confirms that.
Lamar's hit such a groove at this point in his career that even the b-sides to his "official" albums are still light years beyond the quality of the official albums his peers are releasing. (The fact that Kanye West's embarrassing The Life of Pablo sounds like little more than a collection of half-baked demos only further underscores that.)
Just one of Untitled's many dazzling attractions, "untitled 03" is a jazzy, eye-opening portrait of racial stereotypes, sex, class, capitalism and the music industry, and all in less than three minutes. Can you say the same for that seminar you slept through last semester?
A Tribe Called Quest, "The Space Program"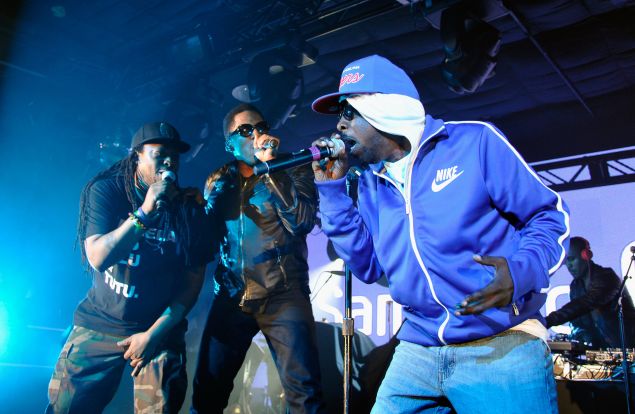 Nostalgia is a slippery slope. Sure, it's comforting, but immerse yourself too deeply in the past and you just might get stuck there—and there's few things more dangerous to creativity than resting on your laurels.
To say expectations were high for A Tribe Called Quest's We Got It from Here… Thank You 4 Your Service, the legendary Queens hip-hop group's first studio album in 18 years, would be putting it lightly.
But with a modern rap scene influenced by Tribe's early-'90s hot streak, and in the wake of the death earlier this year of founding member Phife Dawg, and the worst presidential election in recent memory, in reality the bar for a new album couldn't possibly have been set any lower. With Tribe elevated to elder statesmen status, and considering the pervasive cultural anxiety in a year that saw the loss of countless icons, and modern democracy, releasing even a middling effort would have been enough to sate our dejected nation.
Which is what makes album opener "The Space Program" even more of a mind-blowing triumph.
Like Bowie's "Blackstar", even when divorced from its compelling context "Space Program" stands among some of Tribe's most powerful songs, period. With live instrumentation of vintage electric organ, bass and bongos providing a beat so slinky and low-key cool you're transported to a quintessential East Village jazz club, by the time the song kicks into high gear you know there's no looking back—you're locked in for an indescribable journey.
Maintaining their trademark sense of adventure and playfulness, peerless flow and lobbing lyrics like poetic Molotov cocktails, when Q-Tip says early on in the song, "It's time to go left and not right," believe him. This isn't just a reunion. This isn't just a return to form. Tribe aren't just here to show us the way; they're here to push us into the future.
Porches, "Car" 
[youtube https://www.youtube.com/watch?v=24UMVIQkvao&w=560&h=315]
I'll admit the marketing aesthetic behind Porches initially confused me more than it intrigued me. With a spare album cover that either suggests "the Jeff Koons of indie pop" or a Bard freshman's debut album of post-normcore vaporwave, the first time I actually sat down to listen to Aaron Maine's music, I patted myself on the back for keeping an open mind. And I still am.
Pool, the second album from Porches, may well be one of the best complete records you haven't heard this year. I knew it was for me as soon as I listened to album standout "Car" the first time. Then a second time. And then maybe once a week since it was released in February on Domino Records. It's impossible to track, all I know is there's likely no song I've played more in 2016.
With it's brilliant mix of C86 minimalism based around woozy synth, plodding bass and brittle guitar picking, Maine's the rare artist who can write melodies just as at home dancing in the darkness of your bedroom as they are under blinding stage lights. A master of understatement, he wrings incredible potency from the way he delivers every lyric, drenching simple lines like "I pull up the car/ and I let it run/ it takes us away from/ where we are" in beautiful plaintive longing.
Efficient, sleek, threadbare but chic, as sensual as it is vulnerable, "Car" captures the drama and groove of New Order, and all in two and half minutes. It's one hell of a ride.
Frank Ocean, "Ivy"
Is the power of one song enough to make up for an overrated album? If the song we're talking about is "Ivy" by Frank Ocean and the album is Blond, the answer is an emphatic "Yes."
Even if we were to judge the merits of a song on nothing more than its ability to get stuck in your head and then to still remain infinitely listenable, "Ivy" would still be one of 2016's most brilliant songs for countless other reasons: The fever dream, tremolo-dripping guitar sample; Ocean's cooing, suave croon that hits you like a lover whispering secrets in your ear; lyrics that capture the folly, fear, and fallout of young love with tearful sincerity.
"Ivy" is an endlessly endearing, painfully human reflection on heartbreak that resonates like a punch to the gut, because, like the best tragic love songs, the effect is universal, you can see yourself in its finest details. Engulfed by regret, adrift in a sea of memory, this is what heart-bleeding soul sounds like in 2016.
Devendra Banhart, "Fancy Man"
[youtube https://www.youtube.com/watch?v=S-U-v-LviAI&w=560&h=315]
You're never too old to fall in love. Such was the case when I was introduced to Devendra Banhart earlier this year by way of his incredible ninth album, An Ape in Pink Marble.
For a record often preoccupied with loss and mourning, you'd never know it if all you heard was the funky, strung-out strut of "Fancy Man". (That's not to discount Ape's sadder tracks, though; it's absolutely one of the year's best records.)
A concept album framed around a faceless Japanese hotel, "Fancy Man" finds our protagonist discovering rejuvenation in the shock of the foreign. But what's truly exhilarating isn't the song's narrative—it's Banhart's captivating pastiche of samba, bossa nova, afro-rock and oriental music.
"Fancy Man" doesn't just command your attention—mixing in a traditional Japanese Koto, sexy psych guitar flourishes, and a sputtering synth bridge straight out of a William Onyeabor song—it demands you shake your damn hips. In the same realm of weirdo rock as Ariel Pink, Connan Mockasin, Mild High Club and Mac DeMarco, plain and simple, it's one of the grooviest things you'll hear all year.
Alex Cameron, "Real Bad Lookin'"
[youtube https://www.youtube.com/watch?v=ZuPbNSdZnCQ&w=560&h=315]
I wouldn't want to meet the characters in Alex Cameron's songs but I can't stop listening to them. Perhaps the most peculiar, fascinating artist I've heard in 2016, the perverse schlock pop of Cameron's "Real Bad Lookin'" is impossible to ignore. But then, with opening lyrics like, "I am the drunkest, ugliest girl at the bar," you probably could have figured that one out yourself.
Daring, shocking, and a genuine earworm, "Real Bad Lookin'" is a reminder that pop music can be catchy, dangerous, awkward and fun, and all at the same time. A deranged cross between Roxy Music, Brian Eno, John Maus and Bruce Springsteen, Cameron waxes philosophic about one-night stands, black-out drunks, and American psychos over serrated synth-pop with the panache of a man who has forgotten more about neon-lit lust than most of us would care to experience.
A success of unvarnished swagger, oozing personality from every orifice, Cameron further subverts expectations with a classic 180-degree perspective flip half way through the song after an ecstatic solo. "Real Bad Lookin'" is a come-on so strong it leaves you just one choice: shut up and sing along or get left in the dust of its towering vibes.
Blood Orange, "E.V.P."
[youtube https://www.youtube.com/watch?v=Woj9YtolLKw&w=560&h=315]
There's a reason why you keep seeing the name Blood Orange pop up as an influence for virtually every forward-thinking pop musician out there today: Beyoncé, Solange, The Weeknd, Bruno Mars and too many others wish they could create songs as effortlessly genius as Dev Hynes has on his second record, Freetown Sound.
Inhabiting the same headspace as vintage Madonna, Prince, Michael Jackson, and Nile Rodgers, "E.V.P." is an absolutely stunning achievement of subtlety and sonic ambition. But then Freetown Sound is so good you could say the same thing about almost every song.
Like so many enduring pop statements, "E.V.P." has this unbelievable ability to sound both boldly of its time and timeless in the same breath; it's somehow ephemeral and a monolith of distinctly human construction all at once. And it just gets better with every listen.
Preoccupations, "Memory"
[youtube https://www.youtube.com/watch?v=_P6qqceGQlM&w=560&h=315]
What was the best rock album of 2016? If your answer was anything besides Preoccupations' new self-titled release, do yourself a favor and remedy that mistake now.
The Calgary post-punk band formerly known as Viet Cong hasn't done so much of a reinvention with their name change as they have honed in on just what made their music so enthralling to begin with. "Memory", the 11-minute centerpiece of their new album, is all you need to hear to understand that.
With a talent for layering sinewy rhythms atop black clouds of billowing gloom, Preoccupations derive their electricity from the sense that any of their best songs could turn on you in an instant, and perhaps no track exemplifies that better than "Memory".
Fusing the cold precision and poetry of Joy Division and Killing Joke, and the spiraling, aching guitar riffs of The Cure, "Memory" rises, crests and explodes, before receding into the ether from whence it came, its ever-changing melodies seamlessly flowing into one another before combusting to reveal the beauty beneath the cluster bomb.
We desperately need a rock band in 2016 that can challenge us as much as it surprises us, and that rose by any other name would still be Preoccupations.
The Dean Ween Group, "Exercise Man"
Plucking a favorite off The Deaner Album, the genre-hopping shredder of a solo debut from Ween co-founder Dean Ween, is a Herculean task.
But it's "Exercise Man" that rules the roost. The Deaner crams enough jangly, countrified twang-ridden Meat Puppets desert-rock hooks (fittingly Pups guitarist Curt Kirkwood guests) into his big fuck-you to vitamin-feasting and smoothie-guzzling "fuckin' douchebag" gym rats to make a miracle out of its two-minute jaunt. Plus, the video is best of the year, hands down.
Kim Gordon, "Murdered Out"
Inspired by her move to L.A., the ever-prolific Kim Gordon—Sonic Youth co-founder, visual artist, memoirist, free-improvisational titan, fashionista and half of Body/Head—debuted her first-ever track under her own name and it was worth the 30-something-year wait.
On earsplitting earworm "Murdered Out," Gordon, with help from super-producer Justin Raisen and Stella Mozgawa of Warpaint, squelches out a groovy hate letter to Cali car culture that is a dystopian electro-noise-pop shock to the system.
Neil Michael Hagerty & The Howling Hex, "Colfax West"
Galvanized by his hometown Denver's deep-seated Mexican roots while taking cues from its traditional music like norteño and ranchera, Royal Trux co-founder Neil Hagerty experienced a rebirth as "The New Border Sound" purveyor.
"Colfax West" from this year's Denver realizes that vision: a Mexican-music-inspired, stoner desert-punk jam wired to the gills with addictive, bass-driving polka-like rhythmic repetition and topped by Hagerty's slinky guitar stabs and snotty snarl, recalling the tinny jazz-funk shards of the Minutemen and the Meat Puppets' acid-rock trips.
Sleaford Mods, "TCR"
Sleaford Mods give new meaning to both the Sex Pistols' bombastic "No Future" rants and the Minutemen's "Working Men Are Pissed" mantra. The system-railing minimalist punk-hop duo—high-wired and grizzled vocalist James Williamson and beats 'n' bass sound programmer Andrew Fearn—are the sneering and beer-swilling pub hounds and mouthpieces for the disaffected job seekers not getting their fair shake in austerity-era Britain.
On the title track of the Mods' new EP TCR, Williamson has toned down the piss 'n' vinegar just a tad but he's still playing the cussin' and angry stagnator-in-chief on top of Fearn's video game-bleeping electronics mashup. There's good reason why Iggy Pop named Sleaford Mods one of this favorite bands.
Pissed Jeans, "The Bar Is Low"
Working-class scuzzball gurus of noise-punk Pissed Jeans just returned from a three-year absence with the first single off the forthcoming Lydia Lunch-produced Why Love Now (due February 24, 2017 via Sub Pop) and it's a no-bullshit salvo of the highest order.
The Black Flag on an AC/DC lick kick of "The Bar Is Low" ranks up there with the classic raunch of oldies but goodies "False Jesii Part 2," "Bathroom Laughter" and "Boring Girls."
James Chance and the Contortions, "Melt Yourself Down"
This year, sax-wielding No Wave lifer and dance machine James Chance reignited the scorched-earth jazz-punk that made him a legend (as music scribe Jim Farber penned in this recent Observer piece) with his comeback record with the Contortions, The Flesh Is Weak.
On ass-shaking rager "Melt Yourself Down," Chance's bass-driving funk grooviness and organ-fueled skronk are in full-sweaty dance floor swing in his glorious return to punk James Brown-gyrating form.
Lou Barlow, "Apocalypse Fetish"
2016 saw Lou Barlow experiencing the best of both his sound-worlds. As the bassist in sludgy indie rock gods Dinosaur Jr., he revisited its ear-bleeding country on Give a Glimpse of What Yer Not while on Apocalypse Fetish, he continues to build on his return to his lo-fi, bedroom-recorded roots of 2015's excellent Brace the Wave.
Revisiting the ukulele-strummed brilliance of early Sebadoh and "Poledo," "Apocalypse Fetish" is vintage Lou Barlow: an unplugged world-weary soul-searcher that tugs at the heartstrings.     
Bash & Pop, "On The Rocks"
Bassist colossus Tommy Stinson—co-founder of shit-faced, heart-on-sleeve legends the Replacements and latter-day member of Guns 'N' Roses—just revived his overlooked early '90s post-Mats bar band Bash & Pop and the forthcoming Anything Could Happen (via Fat Possum) is a trashy feast of insanely hooky rawk anthemry.
Fist-clenching, sing-along first single "On The Rocks" shows Stinson as ace tunesmith, effortlessly churning out a wealth of guitar hook-filled basement rock rivaling that of anything in the solo canon of his Mats bandmate Paul Westerberg.
Watery Love, "A Condom"
[bandcamp width=100% height=120 album=4178572618 size=large bgcol=ffffff linkcol=0687f5 tracklist=false artwork=small track=1524680100]
Philly shit-fi sludge-punk noisemeisters Watery Love first got their chug on with "A Condom" back in 2011 but in 2016 it was re-released as part of the Nine Songs with Meg Drumming cassette. "A Condom"—with its crusty-assed "Sister Ray"-meets-Ramones slow-burn pounding and The Naked Gun: From the Files of Police Squad! mentions—rules any year.  
Doomsday Student, "Angry Christmas"
The mighty and very gnarly Doomsday Student—featuring members of legendary Providence, R.I. noise-rock crew Arab on Radar—whip up a bizarro world of skronk-bathed riffage, mangled rhythms and snotnose wails on one of 2016's best records, the Skin Graft/One Three G joint release, A Self Help Tragedy.
Just in time for the holidays, "Angry Christmas" is a tasty treat in all of its clang and clattering glory. Watch the very NSFW video at your own risk.
David Bowie, "Lazarus"
[youtube https://www.youtube.com/watch?v=y-JqH1M4Ya8&w=560&h=315]
"Look up here, man, I'm in Heaven." It almost sounded like a taunt meant to be heard immediately upon the unexpected passing of David Bowie just two days after releasing his final studio album and this year's best LP, ★; and to be a lyric from the record's best song to boot!
He was telling us he was going to die through amazing jazz-rock, working with sax great Donny McCaslin's group with a magnificently centered sense of oneness to their collective groove.
Then later in the fall, hearing that effective version sung by actor Michael C. Hall on the soundtrack to the stage production Lazarus that Bowie was working on before his death, was just flooring. Here is a man who had beaten the very disease that took Bowie from us, embodying one of the artist's most iconic characters, the alien Thomas Jerome Newton from The Man Who Fell To Earth, and giving him a rebirth from the ashes of his creator.
It's deep and beautiful stuff, this song. On January 10 it will be a year since the news broke, and chances are he's still thumbing his nose at us from up in Heaven.
Radiohead, "True Love Waits"
It's a song that's been in the Radiohead arsenal since 1995. But to finally hear the official studio version of "True Love Waits", the highlight of this year's sublime A Moon Shaped Pool, is as arresting as the first time you heard it live.
Car Seat Headrest, "Just What I Wanted/Not Just What I Needed"
Thanks to some last-minute crankiness from Ric Ocasek this song only exists in limited spurts on YouTube. But Will Toledo's brilliant reprising of the "Just What I Needed" riff for a highlight on this year's Teens of Denial is everything that makes CSH the only indie-pop act that matters in 2016.
Twenty One Pilots, "Stressed Out"
[youtube https://www.youtube.com/watch?v=pXRviuL6vMY&w=560&h=315]
The effect of Sublime on modern commercial rock radio is no better embodied than it is through the music of Twenty One Pilots. This breezy bike ride of a song was the jam of the summer, and no other group has utilized reggae as a crowbar into the Top 40 better since The Police. If you've been sleeping on their killer new album Blurryface, you need to wake up.
Lady Gaga, "Diamond Heart"
[youtube https://www.youtube.com/watch?v=ZuXIExPNRbU&w=560&h=315]
In 2014, Lady Gaga was Tony B's new KD Lang, as the duo dazzled the grandma circuit with their set of ballroom standards Cheek to Cheek. But in 2016 Gaga returned to the solo game with the impressive Joanne, an album highlighted by this stunning stab at witchy Stevie Nicks pop produced by Josh Homme. Now that she's living in Frank Zappa's old house, it will be wild to see what rock moves Gaga makes in 2017.
The Weeknd, "Starboy"
[youtube https://www.youtube.com/watch?v=34Na4j8AVgA&w=560&h=315]
The Weeknd's latest album could have definitely benefitted from the collaborative mojo between him and Daft Punk that imbues it's smash title cut; or is it just that this proto-Giorgio space jam is simply so good the rest of Starboy pales in comparison?
Kyle Dixon and Michael Stein, "Stranger Things Main Theme"
[youtube https://www.youtube.com/watch?v=f2xTL149dME&w=560&h=315]
I was 10 in 1983. And the opening theme to this year's best TV show created by Kyle Dixon and Michael Stein of Austin synthwave mavericks S U R V I V E perfectly captures the feeling of that period in its warm Commodore soul glow that is as ubiquitous of the time it emulates as the music of Knight Rider.
Solange, "Cranes in the Sky"
[youtube https://www.youtube.com/watch?v=S0qrinhNnOM&w=560&h=315]
When all the drinking, dancing and sexing won't remove the pain in her heart, Solange looks skyward for inspiration and turns out a Minnie Ripperton-style soul hymn for the ages. It's a song that gets even more beautiful with each listen.
Beyoncé, "Daddy Problems"
Big sister Bey, meanwhile, is fully reveling in this Spirit in the Dark period of her divalicious career. But LEMONADE is not the world-shattering masterpiece the critics are hailing it as; rather it's a vg+ Beyonce LP encrusted with her most adventurous creative maneuvers yet. The best of which is this testament to her Texas roots that's the best R&B/country crossover since Ray Charles took on Hank Williams.
Kanye West, "Wolves"
[youtube https://www.youtube.com/watch?v=nfVKnB9grqI&w=560&h=315]
Wolves is probably the song most manipulated by Ye's excessive tinkering of Pablo over this past year. Sia and Vic Mensa are featured on the song, then they were replaced with a Frank Ocean outro. Then Sia and Vic Mensa are back in on an updated version of the album with Ocean's contribution given its own spot on the song list as "Frank's Track". No matter. In all its forms it remains the moody, haunted, questioning Catholic heart of #TLOP, pulling all the other emotions projected on this album back to earth.
Beyoncé, "All Night"
[youtube https://www.youtube.com/watch?v=gM89Q5Eng_M&w=560&h=315]
Perhaps the most epic of track on Beyoncé's LEMONADE, "All Night" is the perfect summation to an album full of heartbreak, tragedy and empowerment. Through this song, we see a beautiful sonic rebirth happen through strings, pounding guitar chords and Bey's soulful voice. With a blend of R&B and rock, "All Night" brings LEMONADE full circle in the most beautiful way possible.
MUNA, "I Know A Place"
[youtube https://www.youtube.com/watch?v=3FagZ-KOBmg&w=560&h=315]
After a year of tumult and tragedy, MUNA delivered an anthem for safe spaces in "I Know A Place." The track mixes '80s synth sounds with melancholic pop and is the first single off of their forthcoming record About U, due in February. The LA trio released this song just in time to make the end-of-year lists.
Kiiara, "Feels"
[youtube https://www.youtube.com/watch?v=rTlqY9i7Gn4&w=560&h=315]
Twenty-year-old Kiiara came out of nowhere this year with the track "Gold," but she really stood out on second single "Feels" (which gave us all the feels). The future-pop blended with R&B had us falling in love with the Illinois singer and reminding us of Purity Ring mixed with CHVRCHES.
James Blake ft. Bon Iver, "I Need A Forest Fire"
[youtube https://www.youtube.com/watch?v=sAJgs1P-uUE&w=560&h=315]
There's really no better collaboration to be had than James Blake and Bon Iver. Mixing gospel with jazz and trip-hop, the duo carefully crafted a song that is perfect for dance-crying. Together they created the symphonic equivalent of multiple rainbows streaking across the sky.
Courtney Marie Andrews, "Irene"
[youtube https://www.youtube.com/watch?v=bk8oHuzbpZ4&w=560&h=315]
You might not be aware of Courtney Marie Andrews, she's been releasing albums since 2011. Making country-folk her mission, Andrews sounds like a young Joni Mitchell and brings us back to the '60s with her gorgeous falsetto on "Irene." She's low-key killing it in the singer-songwriter realm.
Maggie Rogers, "Alaska"
[youtube https://www.youtube.com/watch?v=PNWsW6c6t8g&w=560&h=315]
Let's just start out with this: Maggie Rogers made Pharrell cry with the song "Alaska." The NYU grad wrote the electro-pop dreamscape in 15 minutes—a song that summed up a hike she went on in Alaska. The folk-falsetto harmonies might just be the most gorgeous thing we've ever heard.
Tove Lo, "True Disaster"
[youtube https://www.youtube.com/watch?v=GMsok5m5yD4&w=560&h=315]
Tove Lo made this year in pop with two words: LADY WOOD. Her single "True Disaster" shows that you can give "zero fucks" and still make a perfect pop tune. It's the perfect combination of dreamy and sultry—and it pulsates through your body.
Ariana Grande, "Into You"
[youtube https://www.youtube.com/watch?v=1ekZEVeXwek&w=560&h=315]
Dark-pop was a good look for Ariana Grande this year. "Into You" showed a more mature side to the controversial singer. With a pounding bass and a little bit of danger, Grande found her independence in this steamy gem.
Pinegrove, "Old Friends"
[youtube https://www.youtube.com/watch?v=pAtGGZjVRdo&w=560&h=315]
Pinegrove's "Old Friends" sounds like it's nostalgic for The Get Up Kids and Built To Spill. As the opener to the New Jersey band's record Cardinal, the four-piece blends Americana, emo and indie-rock effortlessly.
Modern Baseball, "Wedding Singer"
[youtube https://www.youtube.com/watch?v=MJXGscQdKyQ&w=560&h=315]
Pop-punk got a comeback through Philadelphia lo-fi quartet Modern Baseball. "Wedding Singer" sounds like an old Weakerthans single, except the band weaves the idea of social media into their lyrics, so there's a present-day twist.
Hayley Kiyoko, "One Bad Night"
[youtube https://www.youtube.com/watch?v=L_wXWFnTjxU&w=560&h=315]
Hayley Kiyoko is one of the most underrated pop stars out there right now. "One Bad Night" is about infinite freedom and taking control of your life. Through '80s dream-pop melodies, oohs and aahs, Kiyoko made an electric hit that you can picture yourself Perks Of Being A Wallflower-style riding top-down into the night.
***
The 20 Best Jazz Albums of 2016
The 10 Best Hip-Hop Albums of 2016
The 10 Best Experimental Albums of 2016
The Best Overlooked Records of 2016
The 10 Best New Artists of 2016
The 10 Best R&B Albums of 2016
The Best Live Jazz Albums of 2016
The Best Jazz Reissues of 2016