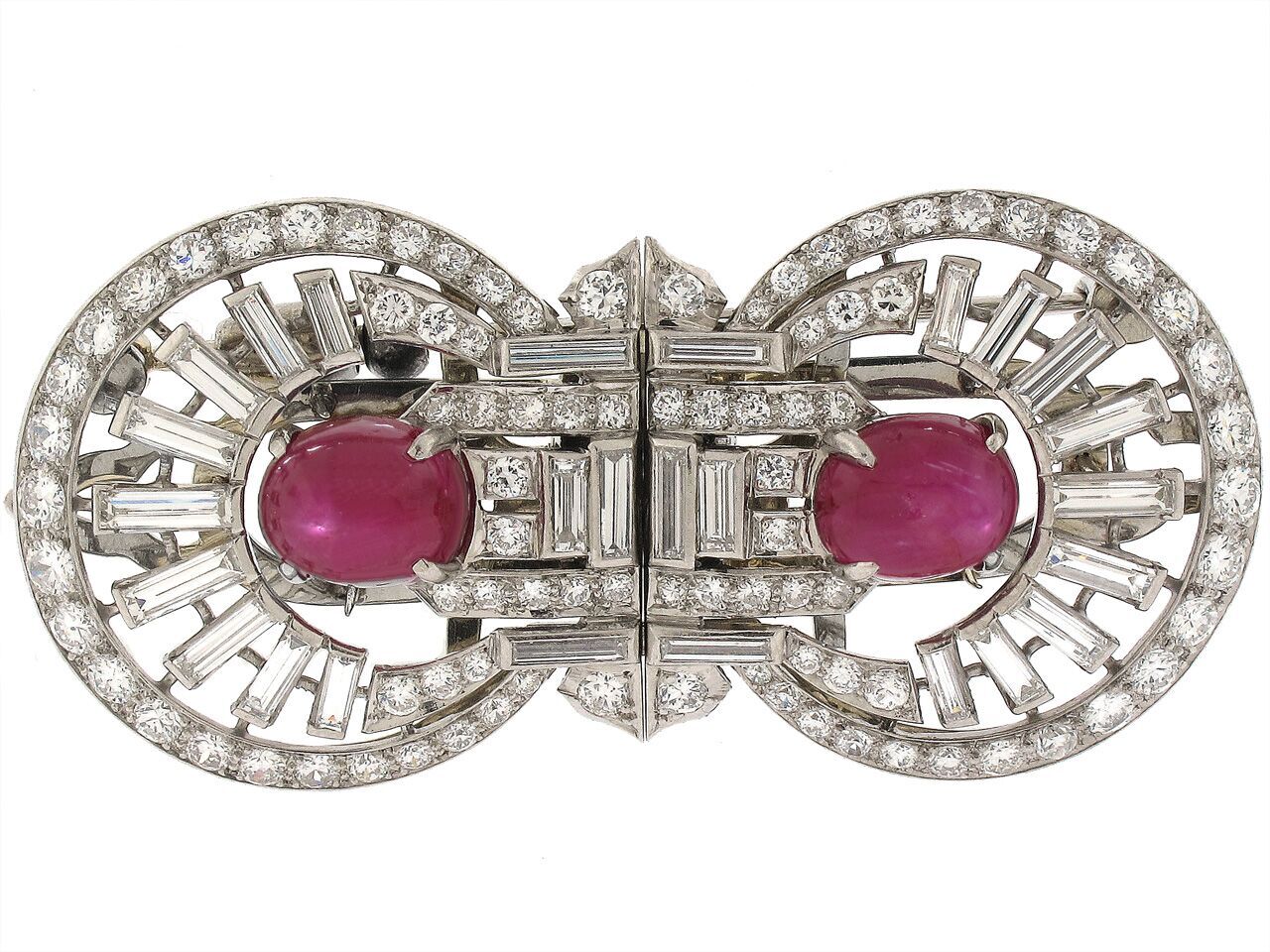 From Marni's oversized pearl drop earrings to Etro's charm bracelets and Alexander McQueen's extravagant chokers, there was no shortage of Old-World-inspired statement jewelry on this season's runways. For those in search of that special, statement-making vintage sparkler, we spoke with an industry veteran and founder of estate jewelry mecca Beladora, Russell Fogarty, to get the inside scoop on how to shop the uniquely gorgeous finds.
After working at a local jewelry store to help pay for college, Fogarty honed his rapidly growing vintage and estate jewelry expertise at Christie's New York and L.A. offices for eleven years before launching his own firm, Kazanjian and Fogarty, and eventually its e-commerce branch, Beladora. To say he loves his work would be an understatement. "I am constantly struck by the beauty and originality of vintage pieces versus new. And I enjoy the process of determining authenticity by putting all the pieces of the puzzle together to make sure the various individual elements add up to something genuine and original in all its parts," he says. "By and large, rare pieces, with history or interesting provenance, that are not a dime a dozen, grab me the most. I am always on the lookout for something I have newer seen before, so the hunt, the chase, also intrigues me."
When asked about the differences between the various jewelry categorizations, Fogarty gives easy distinctions for each. "'Estate' jewelry simply refers to jewelry that has been previously owned, whether that owner is living or dead, and can be from any era," he says. "The term 'antique' refers to the age of a piece and is defined as any piece of jewelry made more than 100 years ago. And 'vintage' applies to jewelry of any age, that comes from a particular era or stylistic period." You might be surprised to learn that even jewelry past the '90s could be categorized as Contemporary vintage. Fogarty adds, "Of course these dates are loose and oftentimes overlapping, as jewelry makers did not start and stop using certain materials and designs in lock step. But there are characteristics, precious metals and types of stones that do indeed define each era."
Some especially recognizable—and coveted—eras include Victorian (1837-1901), Mid-Century (1950-1970), and the ever-popular Art Deco (1920-1935).
"The Victorian era lasted 64 years and encompassed a number of different styles including old-cut diamonds set in silver over gold, the use of cabochon vs. faceted stones, particular garnets, insect designs, cameos, mourning jewelry and more," says Fogarty. "All of these are highly sought after and collectible."
"Mid-Century or Retro jewelry is also highly coveted for its bold, chunky, fun wearability. Typically crafted in yellow gold, this style has a great casual or daytime look, and the price point can be more accessible in that the pieces usually are not made with precious stones," he says.
"The Art Deco period has probably always held the fascination and allure for the majority of jewelry aficionados," says Fogarty. "Inspired in many cases by geometric or Egyptian motifs, crafted in diamonds and often accented with black onyx and colored gemstones, and made in the period between the two World Wars, these pieces are timelessly chic."
How should a gem novice get a lay of the land? Fogarty recommends doing some homework: Visit local emporiums and auction houses (there are plenty throughout the country) and chat up a knowledgeable jeweler. Browsing online auction catalogues from Christie's and Sotheby's and platforms like Beladora, 1stDibs or Barnebys also provides a convenient way to uncover what's in the market, get a sense of price and see what you're gravitating towards. "Once you know what you want (be it a ring, earrings, etc.), zero in on a design era or period, and determine a budget, you can really search around to see what's available," he says.
But forgo the flea markets: "Antique markets are a wonderful source for costume or fun vintage pieces, but the days of finding a sleeper piece of fine jewelry at a flea market are pretty much gone," says Fogarty. "The internet has leveled the playing field and there is just too much information available globally for someone to let a family heirloom slip through their fingers unaware."
As for determining true quality and, ultimately, authenticity, leave it up to the experts. "Trusting an experienced and reputable seller with gemological training and a trained eye is vital," says Fogarty. "Professionals know in an instant, using a jeweler's loupe, whether a diamond is real or fake, whether a signature is original and correct, or fake and added later, whether the workmanship is up to the maker's standard. And certain additional factors can only be determined by GIA lab testing, such as a diamond's true color and clarity grade, whether a stone has been treated with heat or oil, what a stone's country of origin is."
Even if you're just window shopping, it's hard not to catch some of Fogarty's enthusiasm. "I often think about what the world was like when older pieces were made, perhaps by candle or gas light, carefully shaped or worked by hand, using old world techniques, materials and craftsmanship that are no longer available. There's a bit of romance there," he says. "I particularly love the personality of old-cut diamonds like European or old mine-cut stones versus today's brilliant-cuts with their perfect geometry made possible by lasers and modern engineering. The difficulty of crafting some of these old pieces never ceases to amaze me and the level of detail that goes into the back as much as the front of a vintage piece speaks to my love of quality."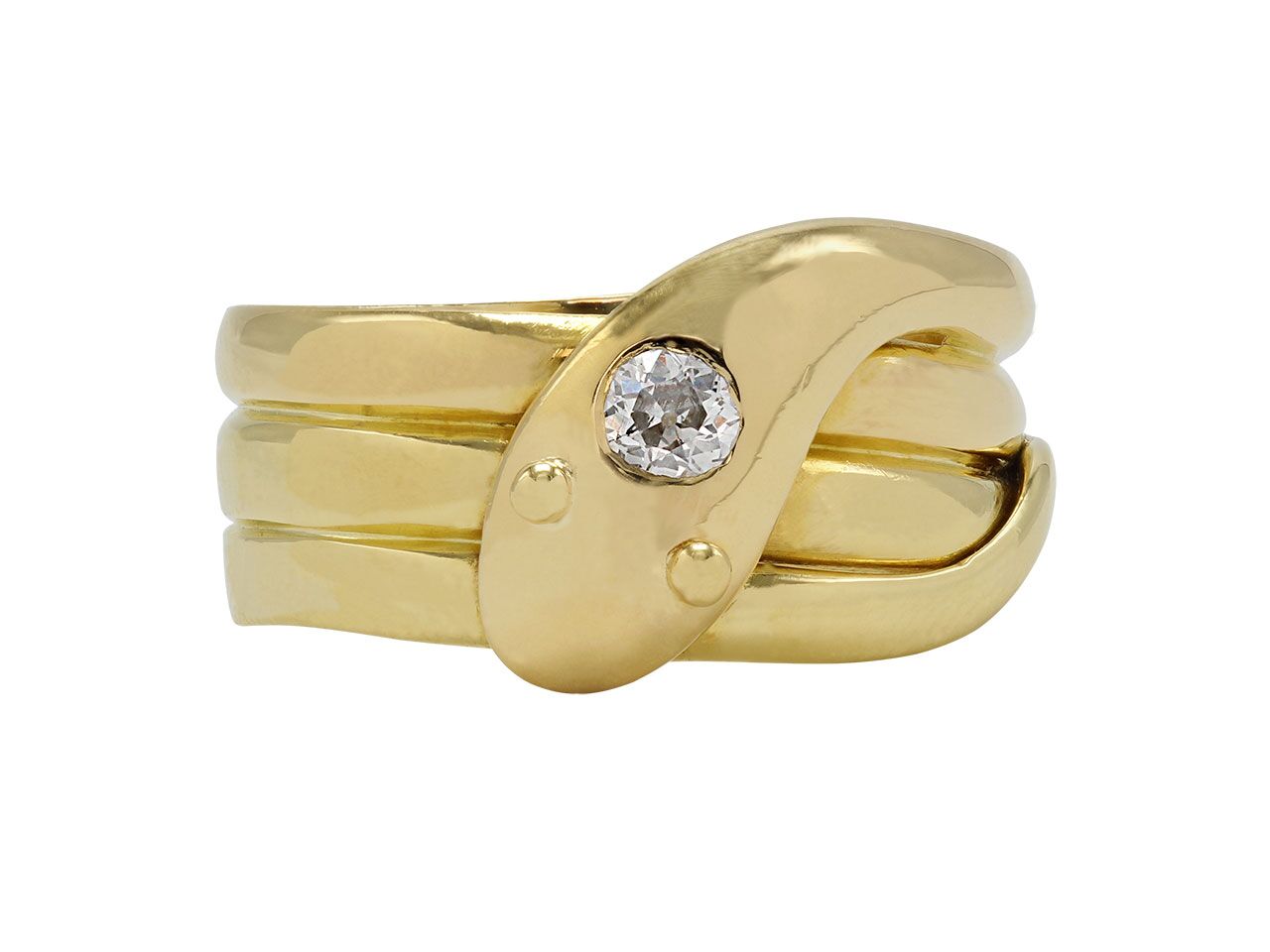 Whether you're on the hunt for a pair of everyday-yet-keepsake-worthy earrings or a fantastical Victorian serpent ring, there's nothing quite like the feeling of discovering or claiming that wear-forever treasure. As Fogarty puts it, "Jewelry doesn't have to be expensive to be important to the recipient, but there is more lasting pleasure, romance or sentiment associated with jewelry than with almost anything else."