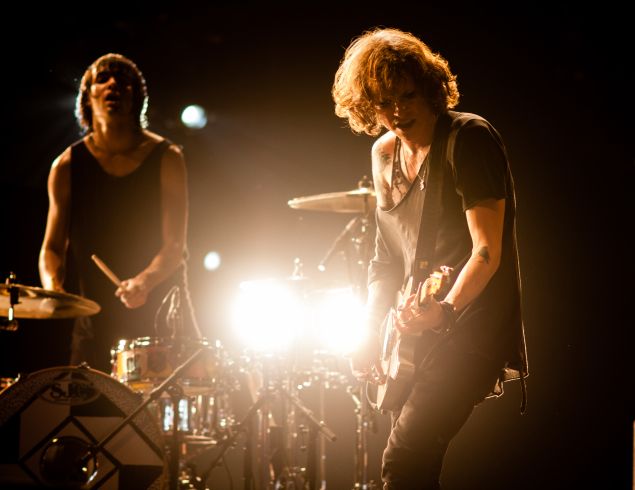 The avalanche of rock 'n' roll memoirs continued in 2016, as grizzled, mega rock stars like Brian Wilson, Bruce Springsteen, Robbie Robertson and Phil Collins penned their life stories while Smiths guitarist Johnny Marr's Set The Boy Free and The Cure's Lol Tolhurst offered their takes from the post-punk perspective. Legendary bassist Peter Hook will soon join those ranks in early 2017 with his own 700-plus page tour de force, Substance: Inside New Order. 

Here, we've compiled five vital music page-turners from this year that are absolute essentials for your bookshelf.
Trouble Boys: The True Story of The Replacements by Bob Mehr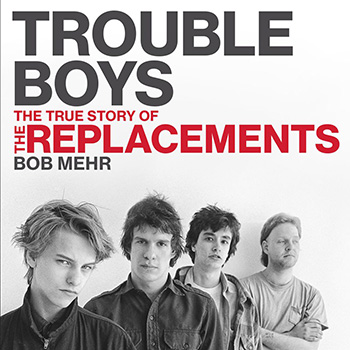 The fall-down drunk, self-sabotaging ass-clownery that was the raison d'être of the Paul Westerberg-led heart-on-sleeve rock gods The Replacements was gloriously—and oftentimes painfully—told in music critic Bob Mehr's must-read, Trouble Boys.
Beginning with their inception in 1979 to their 1991 demise, the Mats—as their legions of fans affectionately nicknamed their wastoid, genius heroes—earned their rep as reluctant should-have-been rock stars who notoriously botched and bungled their way to the top, then rock bottom, of the 1980s American college-rock scene.
Both a belly-laughing and cringe-worthy tale, Mehr—written with the blessing and participation of famously reclusive loner Westerberg and his partner-in-buffoonery, bassist Tommy Stinson—impeccably paints their trainwreck-turned triumphant picture of these suburban blue-collar rabble-rousers' basement-punk beginnings through to its drug-addled breakup.
From the heartbreaking trials and tribulations suffered by Mats co-founder and original guitarist, the late great Bob Stinson to the recent health struggles of Slim Dunlap to the very unexpected and well-received reunion in 2013 to Westerberg and Tommy Stinson finally embracing the legacy of the Replacements, Mehr aced telling the shitfaced story of one of alternative rock's greatest bands with flying colors.
My Damage: The Story of a Punk Rock Survivor by Keith Morris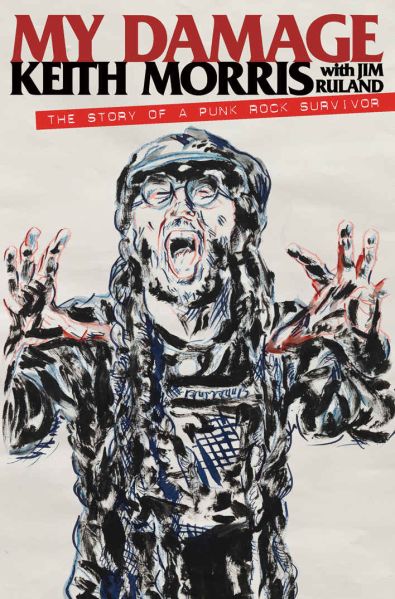 Keith Morris—the iconoclastic, dreadlocked frontman of Black Flag, The Circle Jerks and currently OFF!—has written the punk rock memoir of the year, penned with the breakneck speed, screaming angst and brutal energy of the crucial hardcore movement he helped birth in 1970s SoCal.
This O.G. hardcore titan (in '76, Morris cofounded Black Flag with guitarist Greg Ginn and he was their first, and arguably, best vocalist) lets it rip over this 300-page coke-snorting, beer-sprayed yarn in the style of the one-to-two-minute scorched-earth anthems that's been his calling card since day one.
My Damage spares no one or nothing as the no-bullshit Morris recounts his early days of scrounging for loose change to buy drugs and couch surfing through L.A., while setting the record straight about his still-buzzed about departure from Black Flag, his litany of bad choices and on to his successful, yet painful road to a clean and sober life as he's resurrected hardcore from the proverbial dead with OFF!
Morris seems to exercise demons that have plagued him for decades in this no-holds-barred document straight from the twisted yet genius mind of this hardcore punk icon.
Under the Big Black Sun: A Personal History of L.A. Punk by John Doe and Tom DeSavia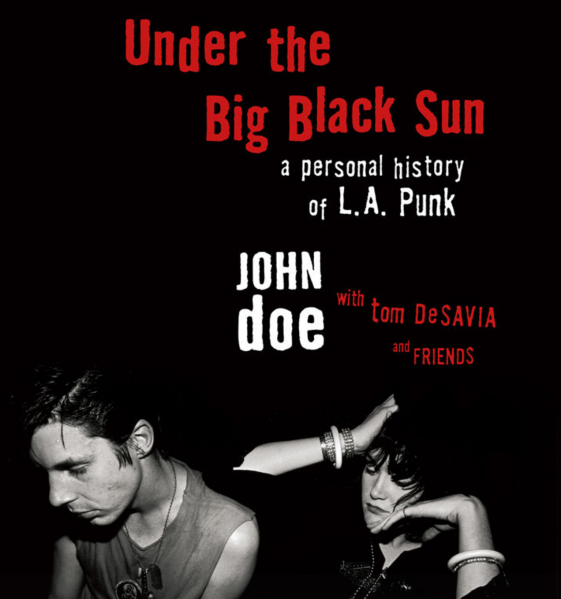 The origins of L.A. punk have been dissected in classic tomes like We Got the Neutron Bomb: The Untold Story of L.A. Punk by Marc Spitz and Brendan Mullen and Brendan Mullen and Joe Carducci's Enter Naomi: SST, L.A. and All That…Now Joe Doe—the legendary frontman/bassist of X—along with co-author Tom DeSavia have brought their own version of the wide-ranging scene to the printed page and it's a juggernaut of reminisces from an eclectic cast of Cali punk characters.
Instead of it being an X-focused tell-all, Doe opts for a "greatest hits" of sorts for Under the Big Black Sun: A Personal History of L.A. Punk, assembling a hodgepodge of punk legends (his X bandmate Exene Cervenka, Henry Rollins, Minutemen/Stooges bassist Mike Watt, Dave Alvin of The Blasters and members of the Go-Go's and, of course, Doe himself) to recount the glory, grimy days, circa 1977-1982 in their very own chapters.
With Rollins recalling the "danger" of L.A.'s vast underground led by the Germs, The Weirdos, The Alley Cats and The Bags, Watt waxing Pedro-slang poetic with tales of meeting D. Boon and recollections from Chris D. and Chris Morris of the Flesh Eaters, Doe has compiled his second perfect snapshot of his very own "Los Angeles." 
Shock and Awe: Glam Rock and Its Legacy, from the Seventies to the Twenty-first Century by Simon Reynolds
There may be no better candidate to trace the lineage of the debauched genre known as glam rock than U.K. music scribe, Simon Reynolds.
Best known for Rip It Up and Start Again: Postpunk 1978–1984 and Retromania: Pop Culture's Addiction to Its Own Past, Reynolds' M.O. is applying a fine-toothed comb to particular music genres and eras and its cultural effect then dissects it like the disciplined critic and super-fan he is. Shock and Awe: Glam Rock and Its Legacy, from the Seventies to the Twenty-first Century is no different in its painstaking approach.
At an epically thick 700 pages, Reynolds paints glam as the anti-hippie, a glitter-smeared, high-heeled, space age alien scene shepherded by the likes of David Bowie, Alice Cooper, T. Rex's Marc Bolan, Bryan Ferry of Roxy Music and the New York Dolls then connects the genre's dots in historical, cultural and social context.
Fittingly, Bowie looms large as glam's star-powered central character and provocateur in Shock and Awe, complete with a section devoted to the glam pioneer's death, which sadly coincided during the writing of Reynolds' opus. Reynolds proves such a glamhead that, by book's end he's chewing over Lady Gaga's role in the movement.
Tranny: Confessions of Punk Rock's Most Infamous Anarchist Sellout by Laura Jane Grace with Dan Ozzi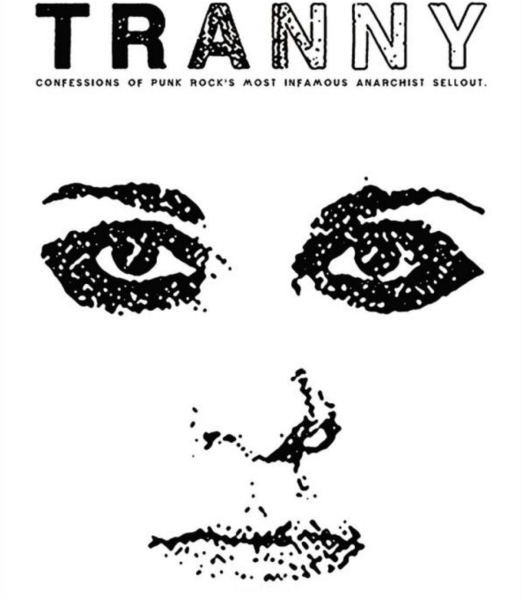 When Laura Jane Grace, ringleader of wildly popular neopolitical punk rock heroes Against Me!, came out as transgender in Rolling Stone in 2012, her story of growing up with gender dysphoria smack dab in the very public eye of the music world was one that begged to be told—in spite of the fallout that went down after she went public.
Four years later, the former Tom Gabel and trans punk star's memoir has finally been released. Awesomely titled Tranny: Confessions of Punk Rock's Most Infamous Anarchist Sellout, her life story is as gripping, gut-wrenching and staunchly DIY punk in ethos as you'd expect from this provocateur as she reconciles her struggles with dysphoria while leading, arguably, punk's most crucial band to emerge over the last two decades.
With Grace tracking Against Me!'s fledgling bedroom origins, anarchist proclivities, record label flirtations, and super stardom, to ultimately, the brutal honesty manifested in her journals—ones she's kept in her vaults since the third grade and others written while on tour—she takes no prisoners in baring her soul of her gender identity struggles.
As Grace told Observer music contributor Katherine Turman just last month, the Against Me! vocalist remains conflicted, still grappling with this monumental life-changer and the soul searching and sprawling Tranny sheds light—however dark and tortured—into her mind with heart-rending candor.
***
The 10 Best Experimental Albums of 2016
The 20 Best Jazz Albums of 2016
The 10 Best Hip-Hop Albums of 2016
The 10 Best R&B Albums of 2016
The Best Overlooked Records of 2016
The 10 Best New Artists of 2016
The Best Live Jazz Albums of 2016
The Best Jazz Reissues of 2016