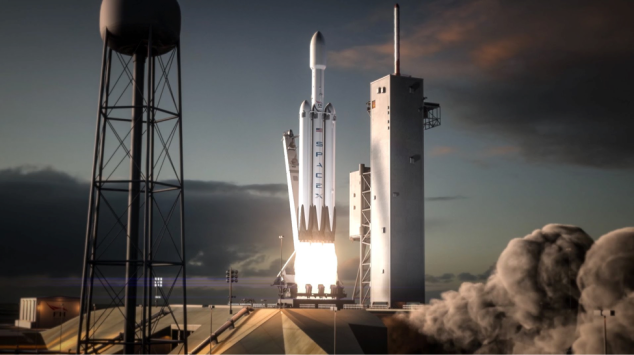 Fifty years after the debut of Star Trek, space is still the final frontier. This year scientists continued to explore the possibility of life on other planets, confirmed a 100-year-old theory about black holes and even intercepted possible extraterrestrial signals. Here are six of the biggest stories from the year in space:
1. Any conversation about modern space exploration has to begin with SpaceX. The aerospace manufacturer had another busy year, test firing an engine powerful enough to take humans to Mars and successfully landing part of its Falcon 9 rocket on a drone ship (proving that landings be just as successful on water as on Earth). As always, however, the company made its biggest headlines after a tragedy—the Falcon 9 exploded in midair while carrying a $200 million Facebook satellite. But SpaceX CEO Elon Musk didn't dwell on the bad news: he was too busy outlining his plan for a human colony on Mars—the idea might not be too off base, given that just last month researchers at Arizona State University unearthed evidence of ancient life on the Red Planet.
2. Musk isn't the only person interested in the possibility of life on other planets: this year Bill Nye advocated searching for extraterrestrial life on Jupiter's moon Europa, which has twice as much seawater as the Earth— the Hubble Space Telescope has observed water vapor venting off the moon's vast, unseen (for now) ocean. Nye actually thinks SpaceX's Falcon Heavy rocket (currently in development) would be ideal for launching a probe toward Jupiter. The mission likely won't occur until the 2020s, but that gives us something to look forward to.
3. Things got extra weird in August, when a team of scientists from the Search for Extraterrestrial Intelligence (SETI) began investigating alien signals from deep space. The signals were seemingly beamed directly at our solar system from a civilization 95 light years away that can harness solar energy. There's a good chance aliens are even closer than that, however—NASA's director of planetary science echoed Musk and Nye, saying in a TED Talk that Mars, along with moons on Saturn and Jupiter were also probable sources of extraterrestrial life.
4. While the government hasn't offered an official stance on aliens, it's still plenty interested in space as a whole: in October President Obama unveiled his "Interplanetary Frontiers Directive," aiming to expand human presence throughout the solar system. He encouraged NASA to focus on deep space exploration, with the ultimate goal of getting humans to Mars by the 2030s. The Obama administration also directed NASA to work with the commercial space industry and develop habitats which could safely house astronauts during long trips through deep space. President-elect Donald Trump actually has a similar plan for deep space research—the main directive he's outlined for NASA is human exploration of the entire solar system by the end of this century.
5. The National Science Foundation's Laser Interferometer Gravitational-Wave Observatory (LIGO) took an important step in this regard in February, when researchers announced the first direct detection of a gravitational wave. This ripple in spacetime in which two black holes merge was first proposed by Albert Einstein in his 1916 theory of relativity. Scientists also discovered this year that black holes can produce cosmic rays, space radiation which enters the atmosphere and bombards the Earth (though not to a harmful extent).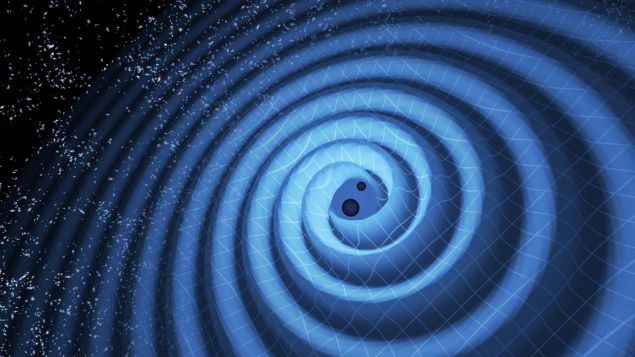 6. If any radioactive or otherwise alien force ever does attack our planet, however, we could always escape to Asgardia. A group of scientists at Vienna's Aerospace International Research Center launched a crowdfunding campaign for their pacifist nation state in October—over 500,000 people signed up for it. The new country "will offer an independent platform free from the constraint of a land-based country's laws," its website reads. Asgardia plans to launch its first satellite late next year, and hopes to one day be recognized by the United Nations.
How many of these planned missions will actually blast off? How will Trump's space initiatives pan out? And is there actually life on other planets? Here's hoping these interstellar issues, and many others, will continue to start conversations in 2017.
Disclosure: Donald Trump is the father-in-law of Jared Kushner, the publisher of Observer Media.