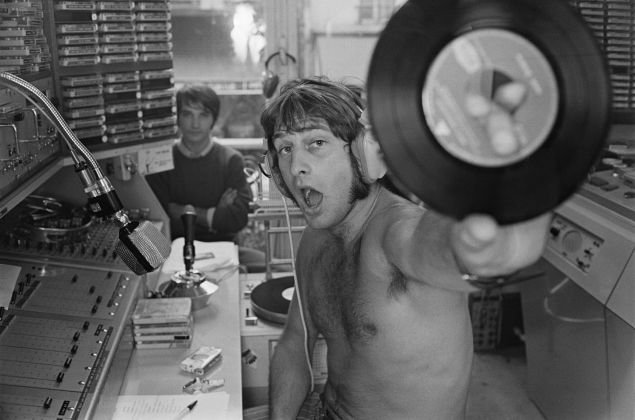 "I came home and I pointed it out into the stars/ A message came back from the great beyond/ There's fifty-seven channels and nothin' on."—Bruce Springsteen
The Boss' 1992 track now seems impossibly quaint in the Era of Endless Streaming. 
Back then, satellite TV was the attention-zapping innovation. Today, Spotify and Apple Music offer upwards of 30 million songs for little or no money. Tidal. Rhapsody. SoundCloud. Deezer. We are drowning in music services: Bandcamp's cassette-micro-labels for metal and 8-bit; archived performances from throughout music history on YouTube; Pandora's Music Genome Project-powered streaming service. Perpetual choices. A profusion of voices.
In 1981, on the Police album Ghost in the Machine, when Gordon Sumner sang, "Too much information running through my brain/ Too much information driving me insane," he was right. With so much sound to sift through, we couldn't possibly do it alone. Enter: A new class of specialists to navigate us toward music discovery. They are music curators, and we need them—more than we might want to admit.
Spotify, Amazon, Google, and Apple found there was no substitute for that human touch, to quote another Springsteen number, so a coveted career came into being. Like music supervisors in film and TV, curators are now industry gatekeepers, approached with reverence. These invisible influencers can break an artist through a choice playlist placement.
Perhaps the music curator is the inevitable new link in a chain that includes record labels, managers, critics, DJs, publicists, and fans. These experts (often bloggers and industry pros) bring their background and taste into play to create customized listening experiences for rabid and casual music consumers alike. They comb catalogs, analyze stats, and sweat the small stuff to improve our lives.
Curators know there is a mix for every mood, every party, and every life event.
Elitist and mainstream listeners alike benefit from their excavation.
Apple Music playlists display inarguable originality ("Songs That Predicted Shoegaze and Dream-Pop," "Turkish Psychedelic Folk Songs") as well as emotional specificity—"Sad, Bitter, and Angry," "I Know It's Over." The "I Miss" series plays to nostalgia for grunge, brit-pop, new wave.
Then there are the scores of branded curators like Nike, Teen Vogue, The Voice, Grand Ole Opry, Vice, Fader, and the foremost purveyor of old-school, Rolling Stone. Music business promotion is alive and well in this new format. And if today's stakes are microscopic—millions of songs streamed rather than millions of units moved—that's still money on the table.
How did we ever discover and rediscover, ditch and pitch music by ourselves? When I walked through my local Tower Records as a young man, I had to scour endless endcaps. I read the free music weekly and felt like a hayseed, although I lived less than 40 miles from San Francisco, the center of all the action.
In San Francisco, bands like American Music Club, Red House Painters, the Melvins, and Steel Pole Bathtub were playing every night. I learned of these acts, not from expertly pruned playlists, but from college radio, cryptic bumper stickers, and benevolent store clerks. Thus, I was a product of trickle-down music exposure which led to a confused cassette collection. At one point I owned titles by the Bangles, Green on Red, Hanoi Rocks, Genesis, Lionel Richie, and the Sunset Strip shred-metal group Racer-X. My taste was eclectic to the point of schizophrenia.
Would I have discovered such an oddball assortment of artists from a presumptive playlist? Possibly. There's just too much content out there now for such meandering. Still, hope remains.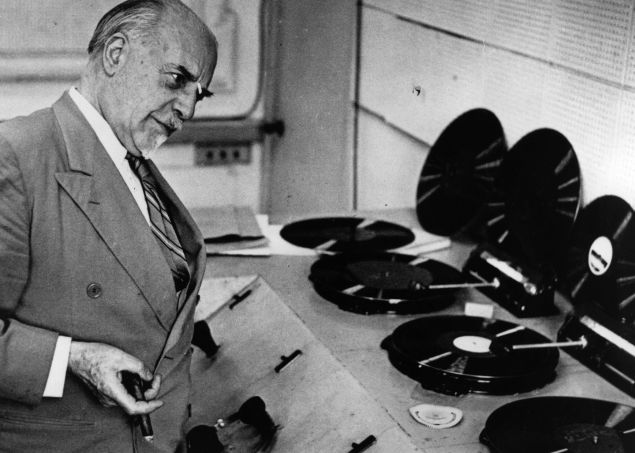 "How did you find out about these guys?" I've inquired of students, baristas, children of friends, my own nieces and nephews. The act in question might be the Pixies, the Adolescents, or Young MC. The answer they give me is invariably the same: YouTube. In my admittedly unsubstantiated estimation, YouTube is still the go-to music discovery platform for today's youth. It may be the closest thing they get to my treasured teenage record store experiences. The site is a warehouse compared to Spotify and Apple Music, full of dusty nooks and crannies. In the Wild West of YouTube, we are all guides. That's why it's fun.
During the pre-internet era, seeking out music was a painstaking and costly pursuit. As Lemmy Kilmister barked, "You Know The Chase Is Better Than The Catch."
If I took a chance on a tape or vinyl LP, I forced myself to listen to it a few times through, even if the new purchase was initially distasteful to me. If I had wanted predictability, I'd have stuck with the Eddie Money album Where's the Party? or the Rocky IV soundtrack. For me, the pursuit of musical knowledge proved stronger than complacency. I choose to believe this impulse still exists.
So, for whom are all these curators curating? People like me who read Mojo and The Source, listen to Fresh Air and Wait Wait…Don't Tell Me, binge-watch House of Cards and Transparent, love Dave Chappelle and Sarah Silverman?
[youtube https://www.youtube.com/watch?v=w3RzlpmkNxo&w=560&h=315]
We have already heard it all, but want things repackaged, perhaps with a surprise or two along the way: that unfamiliar X-Ray Spex song cuddled up to the Damned, a Schoolboy Q track on the Chief Keef station. For the rest of the population, curators do a damn fine job of maintaining idealized Top 40-style playlists.
We crave security from streaming music, just as we do from Netflix. We aren't just flipping channels looking for something to watch, or scanning stations for that one good song. We wish to control tempo and mood. We are after that lifestyle hit, the elusive mix which tells us a little something about who we are.
Whether I'm listening to Philip Glass or Dexter Gordon, Run the Jewels or Immortal, I am defining myself, one song at a time. And the curators are there to help me.
They are the humble, unseen arbiters of cool, silent advisors standing by to deliver the inspiration we need to keep sampling new sounds. I trust them because they care for me. I even forgive their occasional missteps—Bad Company before Mountain, Fat Boys following Boogie Down Productions—because I know these music curators have my best interests in mind. My pleasure is their business. And business is good.