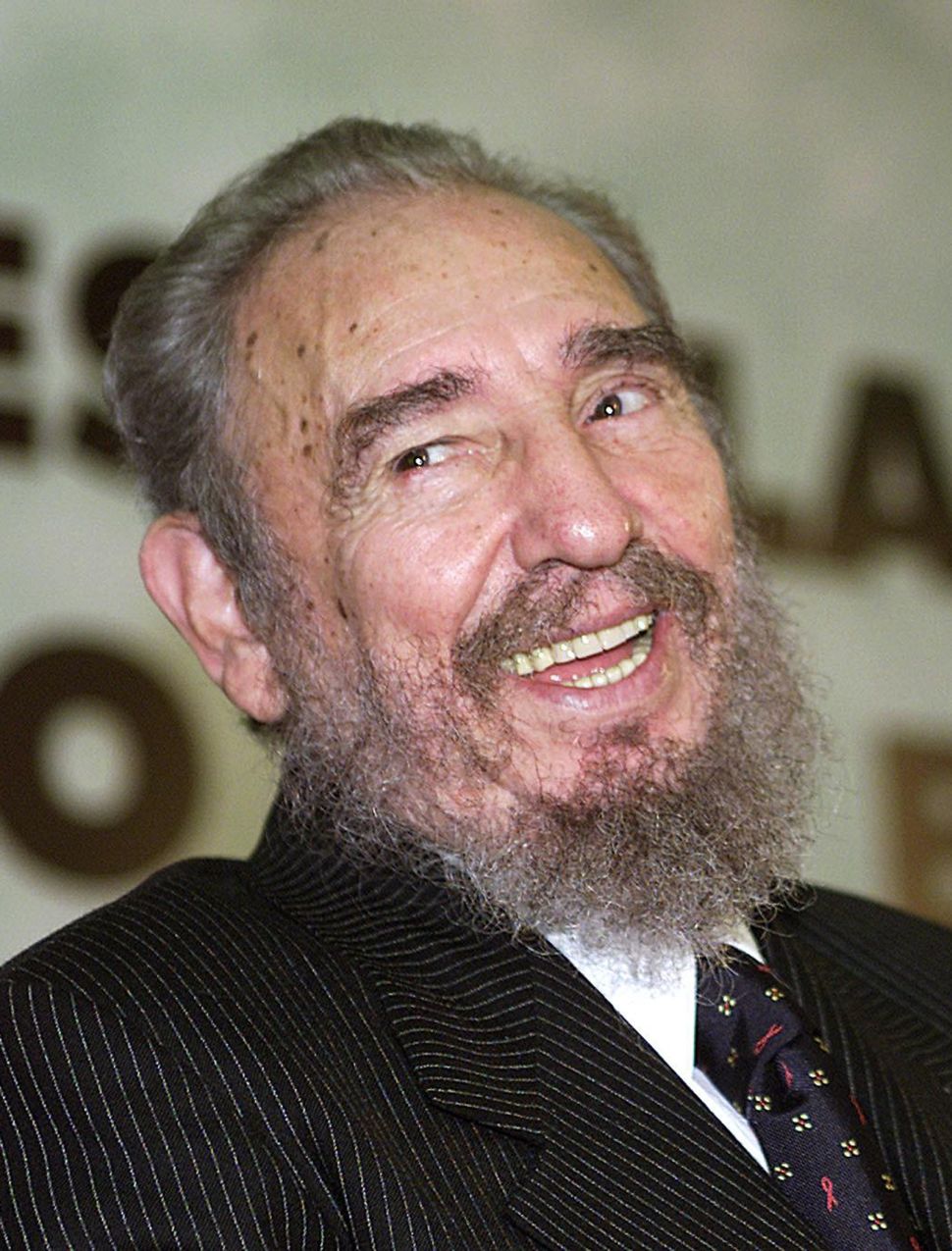 This past Friday, I lost my best friend in the whole world, Fidel Castro. I'm guessing you've heard of him. He was a polarizing figure to be sure—you either loved or hated the guy. I, for one, couldn't get enough of that lovable nutjob.
Most people knew Fidel as a dictator and a revolutionary, but did you know he was also a guy who was so into Halloween it was actually kind of weird? One year he shaved off his beard and walked around with his fly down the entire evening. When I asked him who he was supposed to be he said, "My brother Raul." Raul didn't think it was very funny, but Fidel and I sure got a kick out of it.
Another time Fidel wanted me to get him some Viagra. "Why?" I asked. "For my Cuban missile crisis," he said. Then we laughed for 20 minutes straight.
Once I asked Fidel if he was really a Marxist. "Not at all," he said, "but I am Marxish." He loved wordplay, cigars, and being with friends.
Fidel always talked about opening an all-you-can eat BBQ place called the Bay of Pigs. He loved bringing people together for food and fun at a price that wouldn't break the bank. In fact, his dream was to one day walk away from the whole dictator thing and open a jet ski rental place in Boca Raton. He was fun first, communist revolutionary second until the very end.
Hardly a day goes by when I don't think about the time when Fidel walked into a Banana Republic and spent two hours asking the staff if each and every item came in olive. He made his own fun.
Another time he paid a wedding DJ $50 to play "Semi-Charmed Life" by Third Eye Blind over and over again until the entire bridal party completely lost it. We weren't even invited.
Every morning Fidel would walk out in his fatigues and ask me if his outfit was "too matchy matchy." It was funny every time. And when Fidel showed up at my place in a salmon jumpsuit instead of his usual military garb one time, I asked him what gives. "Laundry day," he deadpanned. You couldn't not love the guy.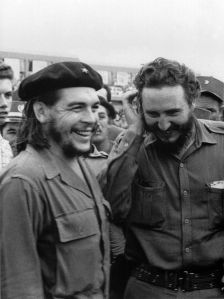 Fidel and I were always showering each other with gifts. One Christmas I sold my deep fryer to buy Fidel a humidor and he sold his cigar collection to buy me 600 bags of Ore-Ida fries. That was us.
And I'll never forget the time Fidel got us tickets to see Phranc, the Jewish lesbian folk singer, thinking we were seeing Sinatra. The look on his face when she came out was priceless. We still had a great time, though.
I never saw Fidel more conflicted than when I told him Le Pain Quotidien, his favorite because of the communal tables, was a chain restaurant.
"Let's just keep this between you and me," he said with a conspiratorial wink. Then he bought chicken curry salad for everyone in the place. He did stuff like that all time.
"You know I'd give it all up just to come watch one of your softball games without everyone bothering me the whole time," Fidel once told me. He still came to every game.
Every Friday night Fidel and I would order two large pizzas with everything. "What are you gonna eat?" he'd always joke. I'm laughing now just thinking about it.
Fidel came out over for Taco Tuesday one night recently and I had completely forgotten to pick up the necessary ingredients. "I'm not here for tacos, Dave," he told me. "I'm here to see my friend."
And I can't stop thinking about the time I noticed Fidel's footprints in the sand in front of Senor Frog's in Cabo San Lucas.
"WTF, bro?!" I said. "Were you partying without me?"
"No," he explained, "you were blacked out on mojitos and I carried you."
He was my bestie.
When his health began to fail, I asked Fidel what he'd like to be remembered for most. He said nothing and dropped his pants. Then we both laughed so hard cafe con leche came out our noses.
Fidel's last words to me? "Better Than Ezra. Underrated, no?" He was an unpredictable whacko and I loved him so, so much.
I keep thinking Fidel will roll up my driveway in his beat up Geo Tracker any minute and tell me it was all a joke. Then we'd hit BW3 like old times.
This is really hard but just so I don't start sobbing uncontrollably right now, I'll leave my favorite joke Fidel ever told me:
Q. How do you overthrow the communist party? A. Make it a cash bar.
He was never not funny and I miss him so much. Goodnight, El Presidente Numero Uno Kooky Pants. Gonna miss you, buddy.
Dave Hill is a comedian, writer, and musician living in New York City. His second collection of essays, Dave Hill Doesn't Live Here Anymore (Blue Rider Press) is out now.