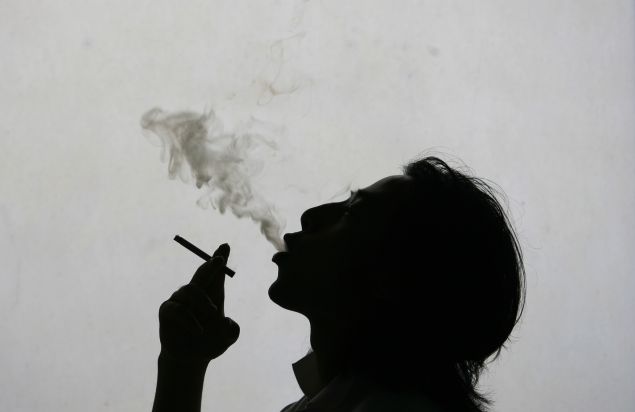 Smoking is not healthy. There is no debate about its danger to the smoker and very little uncertainty about the impact of secondhand smoke on those exposed to it on a regular basis. The greatest concern is the impact on children susceptible to asthma.
However, smoking is still legal. That is why the Obama Administration's decree that smoking is to be prohibited inside all public housing apartments within the next 18 months is so shocking.
The ban will affect more than 1.2 million households in 3,100 housing projects nationwide. In New York City alone, more than 178,000 NYCHA apartments—more than 400,000 people—will be affected. Currently, smoking is banned in NYCHA lobbies, hallways, and staircases. The new rules will prohibit people from smoking inside their own apartments, in indoor community spaces, administrative offices, and even outside—within 25 feet of public housing buildings.
It may be the most far-reaching, intrusive and over-reaching executive order of the entire Obama administration.
Students of American history—and sadly, there seem to be fewer and fewer folks aware of history—will recall that Prohibition 1.0 was a dismal failure. That misguided effort took place between 1920 and 1933 and banned the production, importation, transportation and sale of alcohol. Similarly, Prohibition 2.0—the criminalization of drugs—is quickly dissipating. Marijuana use is either legal, decriminalized, or its ban unenforced in most states. And efforts to decriminalize other drug use—as well as release from prison non-violent drug offenders—is close behind.
So now, rather than try Prohibition 3.0—banning cigarette sales—the Obama administration is attempting an end-run.
We are flabbergasted. The desire to promote healthier living choices is understandable. Infringing upon what adults do in the privacy of their own homes is not.
Has HUD Secretary Julian Castro simply decided to ignore the Fourth Amendment? Does "the right of the people to be secure in their persons, homes, papers and effects against unreasonable searches and seizures" really mean so little to his zealous nanny-staters? Does he really propose to ask the police to enforce this new ban? And what are consequences for lighting up? Arrest? Eviction?
Does the Administration really believe there won't be legal challenges based on the disparate impact affecting poor people and minorities who live in public housing?
What are the Obama folks thinking?
Let us be clear: The legal activities people pursue in the privacy of their own homes—including even habits that are bothersome and ill-advised—should be just that: private.