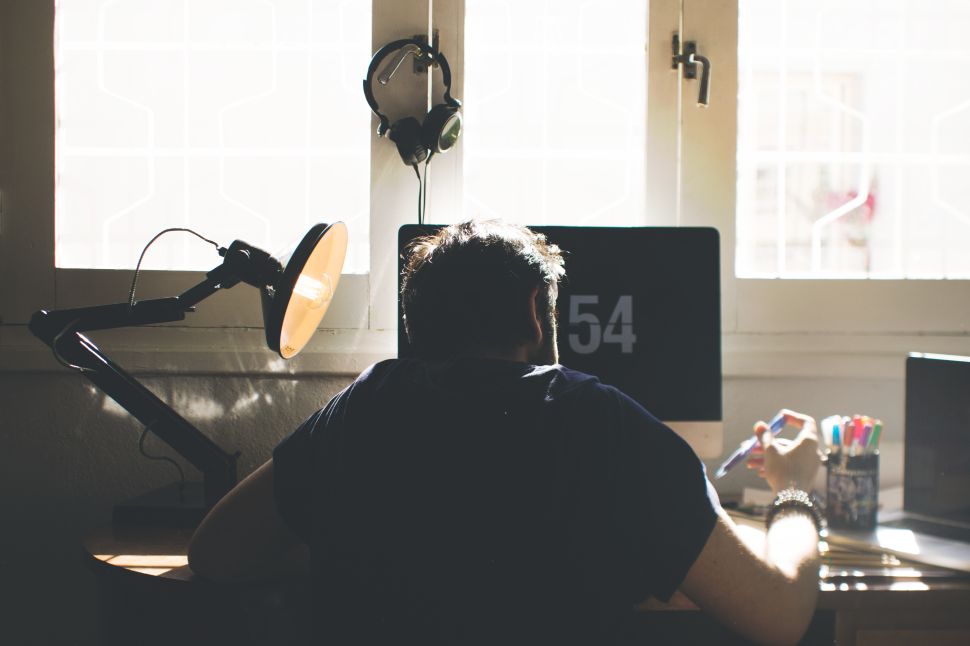 I recently published an article offering advice on what to do when headhunters call which was titled, with great irony, "What to Do When Headhunters Call." Almost immediately I started being contacted by job seekers and LinkedIn connections who wondered why they never got calls from me—or from any recruiter for that matter.
Part of the confusion stems from a fundamental misunderstanding about what recruiters actually do. We do not find jobs for people—we find people for jobs. We work for companies to find, recruit and hire talent for difficult-to-fill positions within their businesses. Often, these firms turn to us and agree to pay for our services only after trying and failing to fill these positions using other means.
Naturally, in the course of our activities we do find jobs for people—but only very specific people who meet a set of highly predetermined skills and requirements. Essentially, we're hired to place round pegs in round holes. Sometimes ridiculously round holes machined down to an incredibly exacting standard. Even if you do meet all of the requirements, though, your phone still may not be ringing off the hook. Here's why and what you can do about it in the future.
You have the wrong experience
This is probably the hardest obstacle to overcome both from a qualitative and quantitative standpoint. Recruiters are generally highly specialized in what we do and, remember, we're putting round pegs in round holes. If you are a square peg, it is unlikely that a round peg recruiter can help you. If you are a round peg of the wrong diameter, there are some searches you'll be excluded from.
For instance, recruiters are very rarely hired to bring in entry level employees. Because the pool of talent is generally large for these positions and recruiters are not inexpensive, most businesses choose to fill these slots through campus recruiting, advertisements and the resumes they receive unsolicited. It also means that for certain oversubscribed college fields of study like psychology, sociology, or history, graduates may never be in a position to be helped by the services of a recruiter in obtaining a job in their chosen major.
Generally speaking, recruiters start being helpful to younger workers once they have two to three years of experience in a given field—but only to move to another company within that same field. So, for instance, if a candidate excels in engineering (or accounting, or marketing) at their current company, recruiters will be interested in taking them to engineering (or accounting, or marketing) roles at other companies. Recruiters are paid to find people who have specific experience.
For example, marketing means marketing to a recruiter. While sales people sometimes move into marketing roles on their own, it is rare that a company will pay a recruiter to find them a sales person that they'll hire for a marketing position. By the same token, companies use recruiters to hire client-side employees for client-side roles and agency-side people for agency roles. Employees switch on their own from agencies to clients and vice-versa all the time. It is also common for employees to move from a specific function in one industry to the same function in another industry. When using a recruiter to find an employee for a specific role, however, firms may require that the industry experience more closely match their own.
You have a non-linear career path
It is very common in today's workplace for employees—even good ones—to change jobs more frequently and switch functions and industries with greater regularity. However, companies generally won't pay a recruiter to find somebody like that.
Say I'm hired to fill the job of Chief Cook and Bottle Washer for a client. Ideally, they'd like to see somebody who had a part-time job washing bottles in high school, graduated from culinary school with a degree in cooking, and moved on to progressively more responsible positions such as Cook and Bottle Washer Assistant, Associate Cook and Bottle Washer, Cook and Bottle Washing Manager, Director of Cooking and Bottle Washing, before culminating as Vice President of Cooking and Bottle Washing. In fact, some may require that I only target those that have not only done all that but are already serving as Chief Cook and Bottle Washer at another firm.
It is sometimes difficult to meet all of a client's expectations on any given position. Depending on the nature of the job and the client, however, we do usually come remarkably close. The higher up the chain you are in your career, the more closely my clients will want you to have very specific experiences. If you've come to your job as Director of Cooking and Bottle Washing by a more circuitous route, the client who's hired me to fill that job as Chief may not want to meet you.
You are invisible
Even if you have exactly the right experience, I can't call you if I can't find you. Do you have an account on LinkedIn? That's becoming an increasingly important source for recruiters to find new candidates. Even if you do, however, I won't be able to find you if your profile isn't complete and you aren't linked to some of the same people I am.
The good news is, there are lots of other ways to make yourself more visible to recruiters. Your college probably offers a website for alumni to post profiles. I've placed many Wharton alumni from connections I've made on my alma mater's website. Trade Associations, trade shows and networking events are great ways to make yourself known to recruiters in your industry. Starting a blog to share your business experience is also an increasingly valuable way to make recruiters aware of your talents.
Finally, the best way to make yourself visible to recruiters is just to make sure that your friends and colleagues know you'd be open to exploring other options. An incredibly high number of my placements come from referrals provided by other professionals in the same industry or function.
You are inaccessible
Even if you have the right experience and I can find you, I can't reach you if you don't make yourself available. Once upon a time every company had a switchboard operator who would unquestioningly connect the outside world with anybody you asked. Barring that, everybody had a land line telephone at home and a listing in the white pages of the local telephone directory.
Those days are long gone. Today we have more means of communicating than ever but many of them are only accessible with a special code. It's great for privacy, but not so great if you actually want somebody to find you. Some candidates are operating on the digital equivalent of having an unlisted number and then wonder why nobody is calling.
Everybody has a mobile telephone, sometimes even one provided by his company. Unless I can find the number somewhere, however, I can't call you if I don't already know the number or can find somebody else who does. Email is the same, although most recruiters become remarkably adept at determining the email address protocol for companies where they already know somebody else. For example, if you know my email address is keith@patrickson-hirsch.com, it doesn't take a rocket scientist to guess the address of my wife and business partner Jan. Your company's email system works the same way.
Again, LinkedIn has made communicating easier by offering recruiters the option to purchase and send "InMails." The utility of the InMail system, however, is compromised by the fact that many people check their messages on LinkedIn less often than they change the batteries in their smoke detectors. I can't count the number of times one of my InMails is excitedly answered by someone six months after I've filled a position. If you want to be contacted by a recruiter, make sure your email address and/or phone number is included on your LinkedIn profile.
You are unemployed
First and foremost, most candidates are contacted by recruiters through or at their place of employment. Once you leave for any reason, you become harder to track down. Also, fairly or not, many employers are biased against hiring unemployed people who are presented by a recruiter. Employers often think that if you are out of work, you should be coming to them hat in hand instead of having to pay my fee to bring you to them. Finally, there is often a stigma associated with being unemployed. I once presented to a client an outstanding candidate who had been downsized as part of a major corporate restructuring that eliminated 10 percent of his company's workforce. The client rejected my candidate saying, "I doubt they downsized the top 10 percent. That's what we're looking for." Ouch.
Still, while unemployed candidates may not be suitable to be presented by a recruiter for some searches they often possess many advantages that other candidates do not. For instance, they are usually available to start much more quickly. Their cost of hire can also be considerably less because there is no recruiting fee attached to bringing them aboard.
Most employees are hired without the benefit of a recruiter. Employers usually only turn to recruiters when they've exhausted all other possibilities, have a need for confidentiality that prevents them from publicly posting an opening, or need to move more quickly than their internal resources will allow. Once they make the commitment to use a recruiter, however, they have certain expectations that limit the type of candidate we can present. Once candidates understand this, they can adapt their experience to become more aligned with what recruiters are looking for and to make themselves more visible and accessible.
Keith Liscio is the president of Patrickson-Hirsch Associates, an Executive Search firm specializing in the placement of marketing executives at consumer-focused organizations.