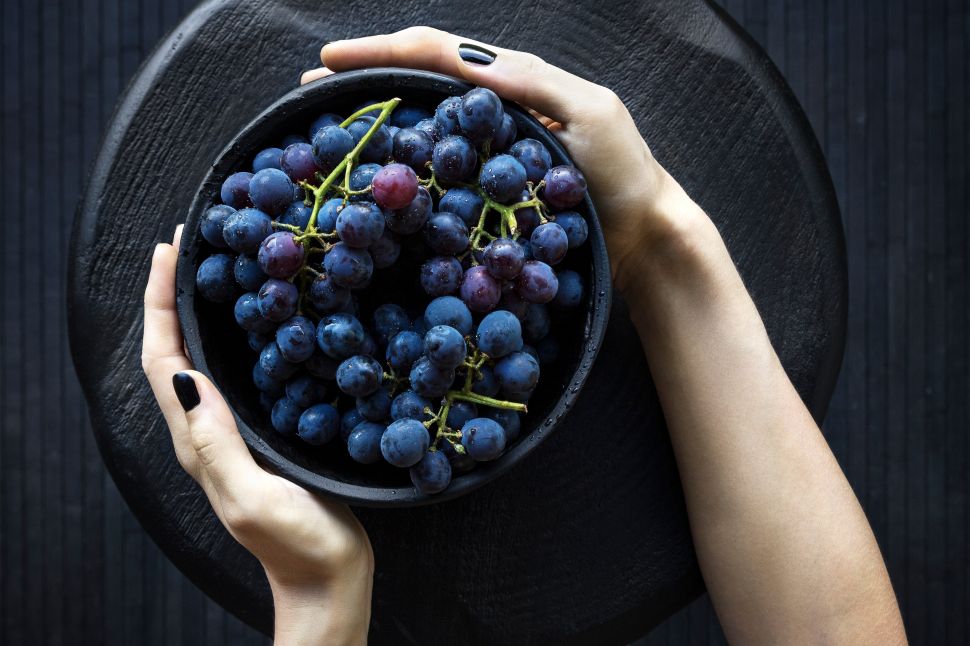 Vegans are having a moment—and we have social media to thank. For years, the culinary world of plants has been crushed by long-standing labels—drab, brown, bland and boring—while pork belly, foie gras, short ribs and burrata have taken chic seats beside their outcast, vegan step-siblings.
Many chefs and food writers have helped suppress the allure of vegan food with sarcastic innuendos and references to the lack of sex appeal in vegan cuisine. When asked if he was allergic to anything, Gordon Ramsay's reply was simple: "Vegans." In Kitchen Confidential, Anthony Bourdain went a step further: "Vegetarians, and their Hezbollah-like splinter faction, the vegans, are a persistent irritant to any chef worth a damn." And, of course, we have The Post's Steve Cuozzo doing his very best to discredit the undeniably relevant category—going so far as to pen a column expressing his disdain, entitled Crazy, hypocritical vegans are driving me insane. Never mind that cooks who love meat have berated vegetable lovers for decades and that most menus (until recently) have largely ignored the needs of vegans… In Cuozzo's eyes, anyone who doesn't agree with what he loves is insane.
It was easy to perpetuate the stigma and continue vegan beat-downs when the main stage was occupied by carnivorous chefs and pork-loving food critics. But the truth has come to light: Plants are beautiful! And sexy! And some of today's biggest social media stars are proud vegans posting vegetables in all their glory!
A black charred rib eye can't hold a candle in a 3×5 photo of a raw heirloom tomato lasagna. A dessert full of flour and eggs wilts beside a stunning raw cheesecake by Sam of @sobeautifullyreal.
Many of the most active accounts by vegans are driven by a passion to help change the way the world views food. My entire company is built upon the premise of bringing together culinary art and nutrition. Sam's motivation is similar.
Based in Melbourne, she explains: "My main mission in life has (and probably always will be) is to show the world that eating vegan food isn't boring nor is it restrictive. Social media has been such a powerful tool on my journey, and is a channel in which I can successfully broadcast my creative spirit and passion for cooking… My goal is to show the world that you can enjoy all or some of your favourite meals without harming animals… Growing up I ate bucketloads of cheese, meat, dairy—you name it. Lasagna was my spirit animal. Since turning vegan three years ago, I took on the challenge to recreate all of my favourites, a.k.a 'Veganize' them. I hope that myself and my food can inspire you to work toward reducing the overall consumption of meat and dairy across the planet."
The reality is, the world is now is driven by sound bites and imagery, and it's a lot easier to tell a story when food looks vibrant and alive. Charred slabs of meat are no longer cool. Remember: cigarettes were glamorous in their heyday, too.
Social media has become the go-to source for sharing diets, habits and meal plans. And while I don't imagine anyone getting excited by a photo of a hard-boiled egg, it's impossible not to get excited about breakfast if it looks like one of the brilliant bowls made by Anni Kravi of @annisk. You can't help but wonder why everyone wouldn't eat this way—or at least imagine that, one day, everyone will.
Kravi, a chef, blogger and soon-to-be vegan café owner in Helsinki, sees the movement similarly. "Art and visual food inspires me a lot… Cooking, especially plating dishes is quite meditative and that's why I pay so much attention to it. The movement toward plant-based accounts comes from people wanting to nourish themselves with more vibrant and living foods and then feel more alive themselves. Food is also a way to describe your personality and character and not just something you eat because you need fuel to survive."
It doesn't hurt that the most elegant vegan accounts also promote all the other things people crave—pretty food, pretty faces, adorable animals, nature, and of course, dishes that are gluten free, dairy free and free of refined sugar. It's hard not to fall in love. Beauty sells, and when you have someone like my friend Bridget Malcolm, a Victoria's Secret model, attributing her health to plants, it becomes blindingly clear that veganism works.
https://www.instagram.com/p/BLAAjsfjwCZ/?hl=en
The same goes for vegan athletes. My close friend Brendan Brazier, who co-founded Vega, has been an inspiration for years. In addition to the products he has developed and the books he has authored, Brendan and I launch an online Plant-Based Sports Nutrition Course, which has been extremely popular, as athletes are finally discovering the direct link between performance, recovery and nutrition. Brendan is in his forties and shows no sign of slowing down.
At the end of the day, numbers don't lie. The most well curated plant-based accounts are booming, attracting followers faster than ever and spreading the benefits, and the beauty, of the natural lifestyle. Bridget Malcolm has nearly a quarter of a million followers, Fully Raw Kristina @fullyrawkristina is edging close to a million, Yovana Mendoza @rawvana has about 700K and Angela Liddon @ohsheglows is close to 500K. The list is huge and growing with vegans in all segments, from fashion to fitness to food, enjoying a rapid rise in popularity.
In years past, it would have been impossible for vegan food to become such an integral part of media and, especially, the culinary landscape. Many of the most talented vegan chefs are home chefs—not on food TV and not written about by food critics or the mainstream media. The social shift toward veganism is moving into the mainstream like a plant-powered freight train. Cheers to that!
Matthew Kenney is one of the world's leading plant-based chefs, the writer of several best-selling cookbooks, a culinary educator, and an entrepreneur specializing in the plant-based lifestyle.