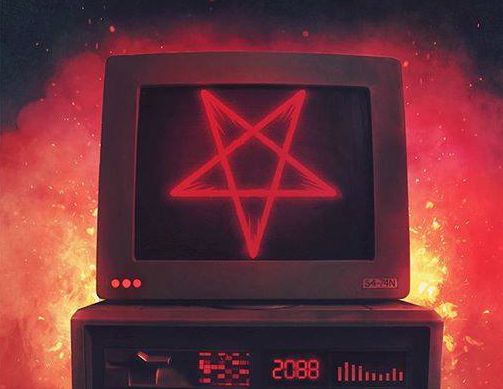 Between live streaming and online ticketing, nearly every facet of the concertgoing experience has been digitized. And like most things we used to feel in this world, we now experience them all through a sharable footprint. Watch Oldchella from your living room! Wait in a digital queue!
Part of the fun of being a kid and getting tickets to my first shows meant getting to the Specs music store right when they opened at 9 a.m. and waiting in line with the other Radiohead fans to buy my hard tickets from someone at a counter and pick out my spot on a seating chart.
Of course, the advent of technology made things like buying tickets much easier, but it removed some of the democracy from going to concerts, too, as ticket bots—automated programs that pose as users and buy up tickets in a split second after going on sale—have largely rendered purchasing tickets through the official channels useless.
In an effort to curb this epidemic, Governor Cuomo passed new legislation this week that Hamilton creator Lin-Manuel Miranda worked on with New York Attorney General Eric T. Schneiderman to make implementation of ticket bots a Class A misdemeanor. This includes using ticket bots, "maintaining an interest in or control of 'bots,' and reselling tickets knowingly obtained with ticket bots. Violators could face substantial fines and imprisonment."
That last bit suggests that reseller businesses like Stubhub or Seatgeek, which send me stupid fucking press releases about the stupid fucking arena shows they made the most money off this past year, should hopefully be in trouble. (Hint: It's almost all pop music and country acts. These are the fans with that much disposable income.) There's long been a connection between those seats that disappear no sooner than you can say "fuck Ticketmaster," only to reappear that afternoon on these websites for astronomically higher sums.
"It's a band-aid for a problem that requires way more proactive work…In order to rectify the problem, there has to be institutional change that starts at the top with Ticketmaster."
"These unscrupulous speculators and their underhanded tactics have manipulated the marketplace and often leave New Yorkers and visitors alike with little choice but to buy tickets on the secondary market at an exorbitant mark-up," Governor Cuomo said. "It's predatory, it's wrong and, with this legislation, we are taking an important step towards restoring fairness and equity back to this multi-billion-dollar industry. I thank Attorney General Schneiderman and the sponsors of this legislation for their diligence and hard work to pass this much-needed measure."
You don't need me to tell you this is an epidemic that always seems to hit the high-profile New York shows the hardest. Witness the pain of being a Radiohead fan in 2016! And Thom Yorke, whose prescient music predicted the imposition of technology on human processes years ago with O.K. Computer, felt your pain. "I'm only human," he wrote fans, promising strict ticket limits and stringent ID checks that didn't make a lick of difference.
A long-paying patron and live music archivist of New York, nyctaper was one of many concertgoers too see this new legislation as too little, too late. "I saw a piece about the NY legislation," he wrote me.
"It's a band-aid for a problem that requires way more proactive work. Let me say that my position, as a frequent ticket buyer and more frequent concert goer is that the problem is far too embedded to be fixed by one piece of legislation on ticket bots. In order to rectify the problem, there has to be institutional change that starts at the top with Ticketmaster. Ticketmaster is essentially the legally protected largest scalping organization in the U.S. and it creates the culture that allows for secondary sales to drive the market."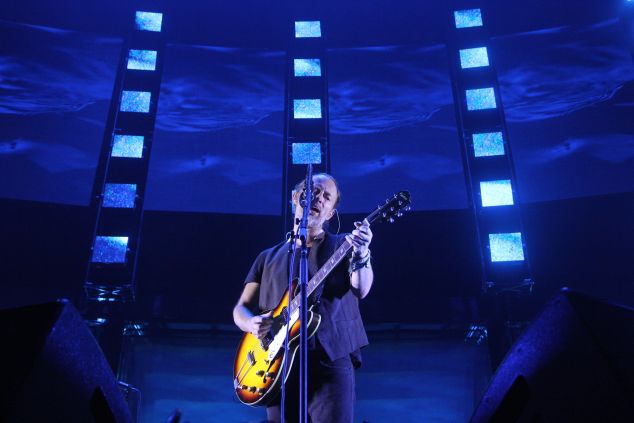 He's referring to features that Ticketmaster has added in the last few years, presented in the context of being solutions for fans to get "premium" seats. One such feature is "Ticketmaster Verified," ostensibly a Craigslist-like fan marketplace for selling tickets from concertgoer to concertgoer. These "premium" tickets come at "premium" prices, of course, and by enabling that ecosystem to thrive, Ticketmaster remains complicit in the problem.
It's one of many times when they act like they're fixing a problem but are actually exacerbating it—like when they settled that lawsuit for charging users egregious convenience fees, only to provide vouchers to a limited number of shows that no one could redeem in time. It felt a lot like trying to buy tickets on Ticketmaster in the first place. Despite their stated efforts to improve, the game was still fixed.
Comedian Louis C.K. has had better luck, first avoiding the traditional ticket channels altogether, then showing them how it should be done. Selling tickets for a flat, all-inclusive price with no bullshit fees on his website, C.K. has shown fans that there is a way to cut out the middleman. Then they played ball for his shows, and did things the proper way.
"There are no ticket fees for any shows," C.K. wrote on his website. "My agent worked hard to accomplish this by negotiating in every city and finding venues that were willing to help us make the shows affordable. In some cases, the venues and I are splitting the ticket charges between us so you don't have to pay it. In the end it's worth it to me because I don't want coming to see me to be a painful choice for anyone and either way I'm making plenty of money on the tour." He went on to provide an email for ticketholders to contact if they want to resale. That's what caring about your fans looks like.
"Contact with these scalpers has been enlightening," he told Laughspin in 2012 when first facing the problem head-on. "They tend to respond with indignance and a defensive posture. 'Hey man! Scalping is NOT a crime!' We're not treating it as a crime or even a wrong-doing. We are just competing with them, on behalf of my fans, to enforce the terms and conditions of our ticket sales and to keep the prices down. It's worth the effort, it's working and it's even been kind of fun."
Most younger bands or those financially beholden to the corporate media infrastructure that otherwise supports their career don't have that option, though. So though C.K.'s solution to work with the venue directly is admirable, the fact that more venues don't enter a similar relationship with the talent that they book goes to show you how the whole live entertainment industry is deeply entrenched in corporate fecal matter.
Consider The Beacon Theater, where many a show sells out instantly, and the fact that every show they put on is part of the ongoing, never-ending "Coca Cola Concert Series." On top of the fact that they sell tickets through Ticketmaster, The Beacon also a member of The Madison Square Garden Company's "Access" program, a partnership with Chase Bank to give preferred banking customers prime, privileged access to the good seats at any given event. Other venues include MSG, Radio City, The Forum, and The Chicago Theater faster than you can say 'oy vey'.
And on top of this, venues set aside good seats for donors, benefactors and even journalists like yours truly. I'm not complaining about the last bit, only remembering a Neil Young show upstate two summers ago where we had to be moved because the woman behind us was raging too hard. The ushers kindly escorted us to the ninth row, center, where we had the whole thing to ourselves. This may have had to do with the outrageous price of those primo seats, but someone at the venue explained to me they always keep a selection of seats available, because you never know who's going to show up.
Maybe the dream is that the venues take some ownership of the tremendous role that they play in our lives, facilitating memorable evenings with your favorite artist, or as reseller channels brand them, "premium experiences." There are some institutions in this country that have proven to be highly corrupt in the hands of private interests, like private prisons and health care, but we seldom consider the arts in that same breath. Maybe it's time that we should.
What C.K.'s managed to do is so admirable, he's set an example for Ticketmaster to follow. When I purchased tickets to one of his recent Madison Garden shows through his website, it was a shock to the system. Wait, you're telling me the listed price of the tickets is the same as the final price I paid? No hidden fees? No Coca Cola enema surcharge? Again, the power to set such a high bar was bolstered by the tremendous draw and influence he yields.
But what if venues wanted the same sort of rapport with the concertgoers who frequent their gilded atriums?
What if they realized that it's good business and good karma to operate fan-first?
What if they divest from the sponsors, from the banks with their sequestered, premium seats and the reseller networks with their gouging utensils?
Here's to hoping. This week's legislation is a step in the right direction. But as with most epidemics exacerbated by greed, the accountability rests not just with those entities doing the actual dirty work, but with those enabling it, too.