Once again, we here at tvDownload forwent the traditional "Best of" lists for television, and instead are taking things yearbook-style: we've asked several contributors to help us pick shows, characters and actors that fit into the superlative model, and will be rolling out the awards through the holiday season. Today's nominees are for Best Dressed, Most Popular and Biggest Over-Achiever. 
Best Dressed
DREW GRANT: Simone Gerhardt, Fargo. Rachel Keller managed to make mid-winter in polyester-era Minnesota look…well…if not classy, at least warm.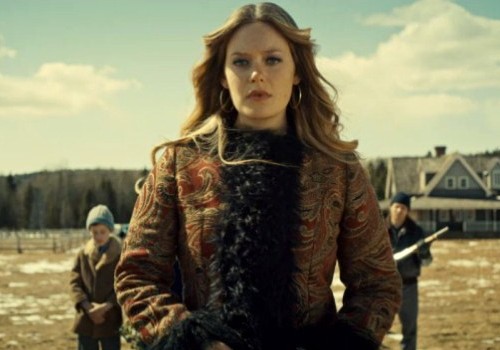 DANA SCHWARTZ: Mindy Lahiri, The Mindy Project. Three words: peacoat goals. No one looks as good in patterns, or has better earrings or statement necklaces. Mindy Lahiri is proof that you can dress for an office and still pull out glam colors and girly details.
VICTORIA EDEL: Molly and Issa, Insecure. I want every single thing they both wear. White power suits, denim rompers, Beyoncé shirts. Iconic.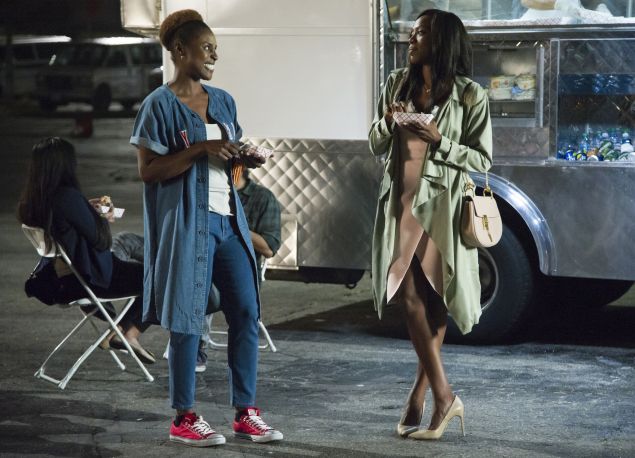 TOM BATTEN: Selena Meyer's tenure as President of the United States on the latest season of Veep was marred by multiple scandals and ended in a crushing defeat but damn that lady could make a burlap sack look chic. Credit might really go more to Gary, but she would never admit it and he wouldn't accept it if she did.
LORRAINE DUFFY MERKL: Younger's Maggie (Debi Mazar). Designer chic with a vintage chaser, plus Liz Taylor make-up. She always looks like a pin-up.
VINNIE MANCUSO: There is not a single fashion statement on TV more bold than the adorable, frumpy sweater Pablo Escobar wears on Narcos while committing unspeakable atrocities.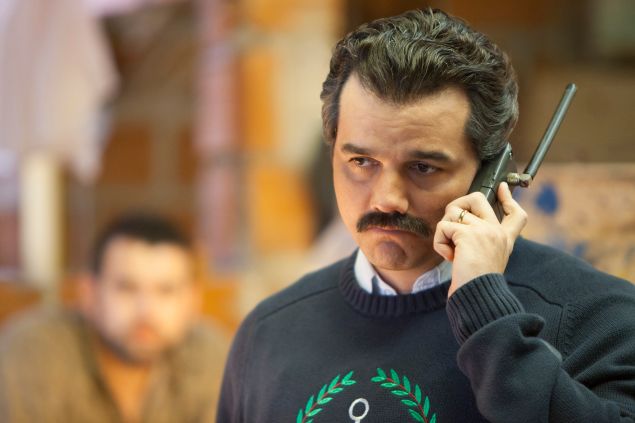 JAKE FLORES: Luke Cage from Luke Cage. Fashion is dumb. Having bulletproof skin and wearing a hoodie and then being shot a hundred times while walking down a hallway simultaneously serving as an action scene and a commentary on police violence in America is amazing. I would watch America's Next Top Model if it was a bunch of Luke Cages walking down the runway like that for the whole episode.
NOAM COHEN: Cottonmouth on Luke Cage.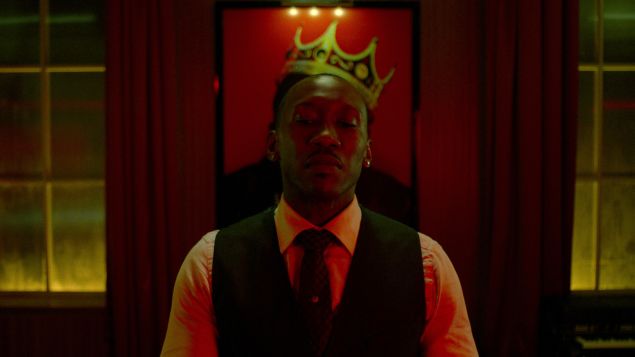 EMMA FRASER: Cersei Lannister knows how to make an impact when picking an explosive outfit and she also takes dressing for revenge to new levels in two very dramatic, black, battle-ready gowns. This is how you make an entrance and get everyone to bow down bitches.
NICK ROSS: Kelly and Yorkie, Black Mirror. I already have Black Mirror on my list but the "San Junipero" episode doesn't even feel like Black Mirror. Not in a bad way, just because it's happy for a change. But the style in this episode is top notch and Gugu Mbatha-Raw and Mackenzie Davis are flawless.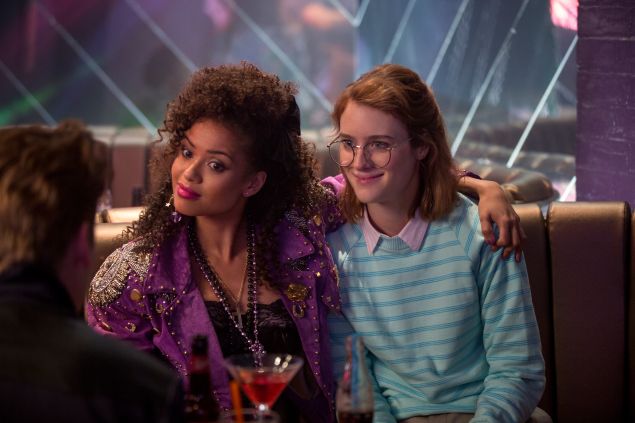 Most Popular
DANA SCHWARTZ: Barb. The best part of New York Comic Con this year were the missing signs someone posted, asking for updates on the Upside Down's least deserving prisoner. Barb was the standout character from Stranger Things, the girl we all relate to, just trying to take care of her friend. #JusticeForBarb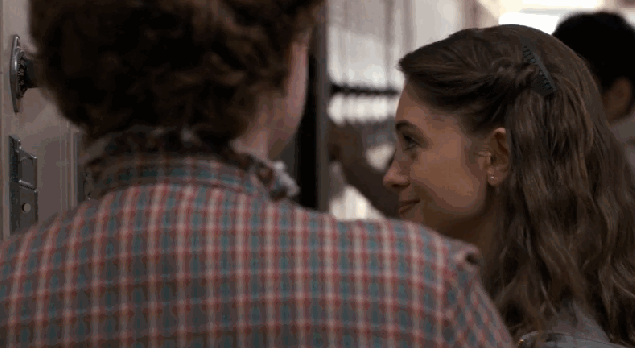 TOM BATTEN: Much like the guy voted Most Popular in my high school senior year, Stranger Things is charming and fun at a glance but lacking substance upon deeper examination and ultimately super forgettable. Please restrict any threatening tweets my super accurate burn against your favorite show/Halloween costume might have inspired to between 9am and 1130pm EST, a man has to sleep sometime.
NICK ROSS: The Kids from Stranger Things What are they up to?! What will they do next?! Oh, one of them can sing?! We can't stop writing about them!
VICTORIA EDEL: The Walking Dead. For some reason?
EMMA FRASER: Jon Snow in the Game of Thrones finale. It took a while, but he finally got the "King of the North" chant thanks to a speech and a whole lot of dude shaming from Lady Mormont. This is why it helps to have such a good campaign manager.
JAKE FLORES: Lin Manuel Miranda on Drunk History. Sometimes when I watch Drunk History I get the feeling that the people who they get to do the narrations are people that want the gig too badly and also don't drink that much in their personal lives so they kind overact the drunk part of the role a bit and It always takes me out of it. LMM, on the other hand, doesn't really need to be on Drunk History or anywhere really. He's just on a victory lap of Hollywood before he goes back down from being bananas famous to just regular super famous, so when I watched him get drunk and talk about Hamilton it really seemed like he was smashed off of half a Not Your Father's Root Beer and he was about to destroy a hotel room. What I'm sayin' is, he's very likable, even if he raps like Poochie.
[youtube https://www.youtube.com/watch?v=XZNHRE96q6Y]
VINNIE MANCUSO: Gilmore Girls: A Year in the Life. I have never seen a second of Gilmore Girls or its Netflix reboot, but I guarantee I could, gun to my head, score 100 percent correct on a Gilmore Girls Buzzfeed quiz because of how intensely people were discussing this show in 2016. I know every character's name, and who they should marry. I could walk into a full-blown Gilmore Girls discussion and say "Rory's the worst, right? She's a terrible journalist, the Atlantic would never hire her" and fit right in. I don't even know what those words mean!
DREW GRANT: "Popularity is a socially transmitted disease." I had a bumper-sticker that said that in HS, but I didn't have a car, so I just put in on a binder that I made sure was ALWAYS on top of my other books, so people could see that I didn't care what they thought of me. And also, that I shopped at Hot Topic.
So yeah, Barb. D'uh.
BIGGEST OVER-ACHIEVER
VINNIE MANCUSO: The Simpsons, which was renewed this year for — correct me if I'm wrong — its 1,400th season. In the future, the only two things on TV will be The Simpsons and The Hungers Games. Not, like, the movie. The actual Hunger Games.
VICTORIA EDEL: Westworld. Try to describe Westworld to your grandma in under a minute. You can't.
NICK ROSS: Westworld $25 million to film the pilot? Show off.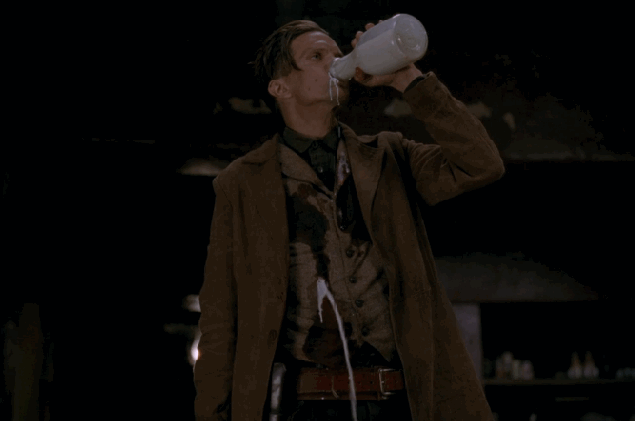 DANA SCHWARTZ: This Is Us. Okay, we get it. You're the only basic cable show nominated for a Golden Globe. Everyone likes you, and you made Milo Ventimiglia a Thing again. Good for you.
JAKE FLORES: Sarah Lynn from Bojack Horseman (Spoilers!) Overdosing is sort of a form of overachieving. It's like, you are trying to achieve the state of being high to escape from your problems, and you do it so well that your problems are gone forever because you are now dead. Next time you see someone trying too hard at work, turn to them and say "that's too much man!" They won't know what it means because people that try at things didn't watch Season 3 of Bojack Horseman 3 times this year like I did.
NOAM COHEN: Kara Zor-El, Supergirl. Just chill, kid. You don't have to be the best at your fake job when your real job is saving the planet.
TOM BATTEN: Louis CK didn't just write and direct and edit and star in and pay for Horace and Pete, he also cobbled the cast's shoes and made them all lunch everyday. He ground the glass for the camera lenses, he strung and tuned Paul Simon's guitar before Simon recorded the theme song, he grew the trees that were pulped in order to print the scripts on paper made by hand in a small paper manufacturing plant he set up in his garage, and when Laurie Metcalf had to leave set early one day he built a perfect fiberglass replica of her to use as a stand-in.
DREW GRANT: All the other premium cable networks that aren't HBO. Look at Starz, with their Power and their The Girlfriend Experience. Look at Cinemax with The Knick, Quarry and Banshee! Look at Showtime, with literally half a dozen shows that I've never watched, but will pay someone to review! You guys are all trying so hard, and that's not necessarily a bad thing. But no amount of alcoholic William H. Macys, BDSM beaver-faced Paul Giamattis, crying Claire Danes or Liev Schreibers doing…stuff?…are going to bring in "Battle of the Bastards"-ratings. But that doesn't mean you should stop trying! Keep up the original content! I need something to consume this holiday season, and I refuse to watch Gilmore Girls. Like, ever.