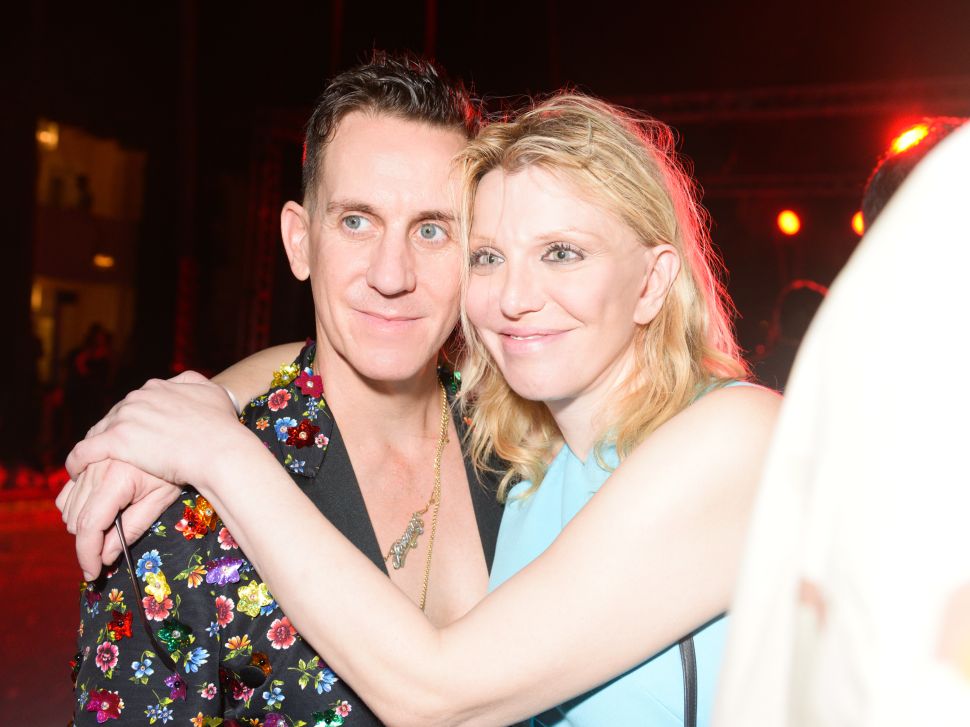 Jeremy Scott's merry band of eccentric brand evangelists filled The Delano Hotel's back lawn last night for a rollicking evening of celebration paid for by Moschino, of which Scott is currently Creative Director, and Sam Nazarian, CEO of sbe properties. The party may have been full of fashion folk, but the impetus of the celebration was instead to fete Nazarian for his recent acquisition of the Morgans Hotel Group.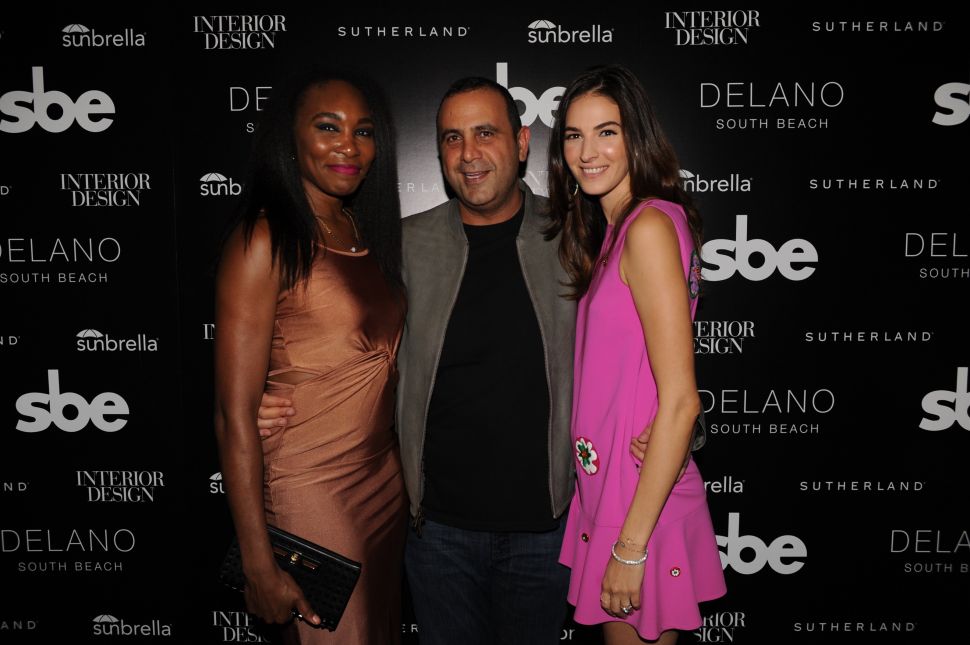 Following a seated dinner alongside the hotel's lap pool, which had been filled with ping pong balls and covered in video projections, the venue filled to capacity with a wonderfully mixed bag that ranged from suited real estate investors to transgender performers. Just before 11 PM, rapper Young Paris took the stage for a brief 3 song performance that ended with him jumping into the pool with an unidentified party guest.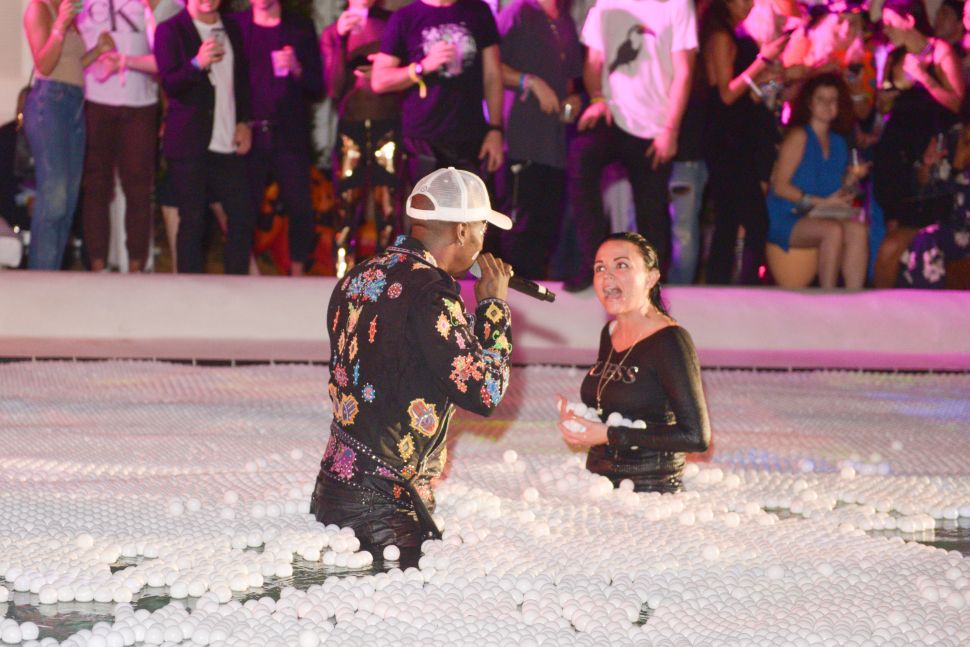 Despite his antics, he was sadly upstaged by newly minted crooner Jhene Aiko, who took the stage to close out the evening. Outfitted in a Moschino shirt dress, the talented 28-year-old performed a 30 minute set of her hits including "I Don't Need You" as Venus Williams, Courtney Love, and the singer's boyfriend, Big Sean, all looked on from the sidelines.