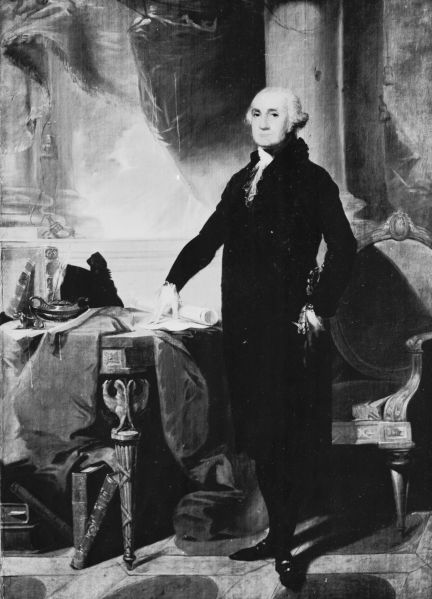 My Dear Sir,
I have noted two controversies occurring between the election and inauguration of my most recent successor, one disturbing, one not.
To begin with the second: When I read reports of "fake news," I think back to the news of my own lifetime and wonder what of it was not fake. There were the many tales in the opposition press that Mr. Hamilton and other members of my administration were monarchists or British spies; or the story, planted by the enemy during the war of independence, that I yearned to enjoy the favors of "pretty little Kate, the washerwoman's daughter." Before my death I even heard gossip that Mr. Jefferson was enjoying the favors of his own house slave, though I did not credit them.
As for the first, disturbing controversy: can you tell me why my successor makes the instantaneous general communications called "tweets"? These are deplorable on several counts. The 140 character limit prevents proper salutations and closings,. These, though elaborate, show respect for one's correspondents, and so should never be omitted. Next, there are many matters not suitable for public comment: policies that have yet to be matured; business too sensitive for public discussion. During my second term I refused a request of the House of Representatives for diplomatic correspondence because that body, not having a role in the making of treaties, had no right to see it.
Finally, what if the president should make tweets that were unguarded, intemperate or passionate? I offer this as a supposition merely, trusting that the office will attract only characters of sufficient virtue always to have control over their deportment.
I have the honor to remain,
Your obedient servant,
Geo. Washington
Serving as the president's press secretary is Richard Brookhiser, author of Founding Father: Rediscovering George Washington. He is currently working on a book about John Marshall.