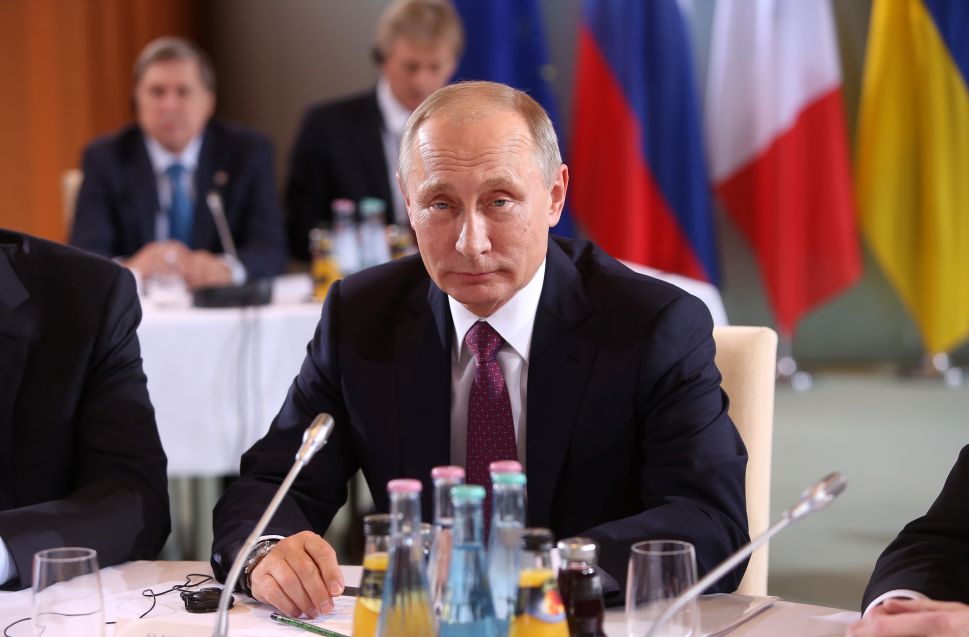 Did Russia interfere with the U.S. presidential election?
Signs point to yes.
That is an unbelievable outrage.
I support an independent and serious investigation into this question.
I also support the U.S. responding to this outrageous action, which could mean freezing the assets of Vladimir Putin's allies in the U.S., recalling the Russian ambassador in Washington or other diplomatic responses.
But to borrow a phrase from U.S. Sen. Marco Rubio, let's "dispense with this fiction" that "Russia determined the outcome of the presidential election."
That lazy conclusion has no facts to back it up. You might even call it "fake news."
Here's what Russia didn't do:
Set up a private email server for the future Democratic nominee for President while she was secretary of state
Block Hillary Clinton from setting up official government email while serving as secretary of state (to handle classified info)
Illegally delete tens of thousands of work-related and classified emails from a private server under congressional subpoena
Require Hillary Clinton to lie to the public and Congress (while under oath) for over a year about her private server and her mishandling of classified information
Invite the Clintons to create a charitable foundation that accepted foreign donations WHILE Hillary was serving as secretary of state (the literal definition of a "conflict of interest")
Devise an objectively failing government takeover of health care that would be felt by millions of Americans mere days before the election as letters with rate and premium increases hit their dinner tables
Force the Clinton campaign not to visit Wisconsin even once in the general election and to visit Michigan only twice
Prevent Hillary Clinton from developing any economic message that resonated
Demand that the Democrats run the most insider candidate ever in the most outsider year ever
Invite Bill Clinton to reportedly encourage Donald Trump to run for President in 2016
Operate focus groups so the Clinton campaign could consider 87 separate campaign mottos before settling on "Stronger Together"
Organize a Democratic National Convention that viciously attacked Donald Trump but offered no economic message for the white working class voters who would deliver the Blue Wall to the Trump campaign
Hillary Clinton's campaign, through stunningly arrogance and unrelenting incompetence, found a way to lose an "unlosable" election.
Russia appears to have been involved with Wikileaks.
Wikileaks hacked the DNC and perhaps John Podesta's emails, revealing that Clinton, the DNC, and the Clinton campaign had been lying to the public and rigging the Democratic primary.
But did Russia cause Hillary to consistently lie to the public? No. So let's settle down.
Hillary's campaign staff are trying to shift blame away from their dreadful campaign, to ensure that the first draft of history does not blame the senior staff and the candidate their historic and stunning loss.
We need an investigation of what Russia did here. No question. And Congress will conduct these hearings, probably through a Select Committee with subpoena power.
But that will take years.
We already know why Hillary blew a one-foot putt. It's her fault. It's her campaign's fault. Full stop.
Blame shifting is a tactic. Let's not pretend it's not happening.
Disclosure: Donald Trump is the father-in-law of Jared Kushner, the publisher of Observer Media.
Matt Mackowiak is syndicated columnist, an Austin-based Republican consultant, and a former Capitol Hill and Bush administration aide.