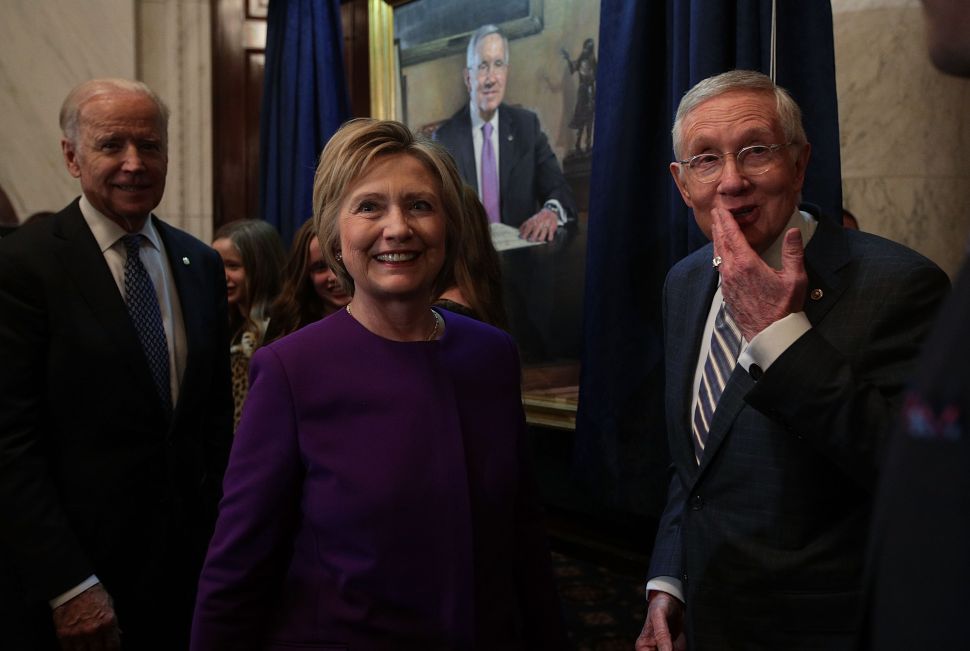 Though Hillary Clinton lost the election, her supporters haven't given up hope that she will still be president.
Instigated by mainstream media sensationalism, they have mobilized into various forms of protest all predicated on the basis that Clinton should still be president, regardless of the election's outcome. They support recount and audit the vote efforts, claim a fake news conspiracy and Russian interference, and they push to politicize the electoral college into ignoring their state's election results to vote for Clinton. Every few days, new articles are published and touted by Clinton supporters indicating the latest popular vote count. In the wake of Donald Trump's unpopularity, Clinton supporters haven't been able to let go of their failed presidential campaign. But that hasn't been the case for Clinton herself.
Clinton's campaign slogan, "I'm With Her" was mocked and ridiculed by Bernie Sanders supporters as egotistical, who retorted with their own slogan for Sanders: "Not Me Us." In failing to stand with her supporters despite losing the election, Clinton has proven such criticisms true.
Her few public appearances since November 8 have been self-serving. In a speech to commemorate Sen. Harry Reid's retirement, Clinton managed to use as a platform to address the issue of fake news as an excuse for her election loss.
Her silence on the Dakota Access Pipeline has continued, even after other establishment Democrats swooped in to collect political points after the water protectors pushed the Army Corps of Engineers into halting the project.
A mistrial was declared in the case of a South Carolina police officer captured on video murdering an unarmed black man, Walter Scott. Clinton felt the issue was important enough to call Scott's mother during her presidential campaign—and have "a source" leak it to the mainstream media—but has failed to make any mention of the injustice in the recent mistrial.
In North Carolina, Republicans are taking unprecedented efforts to strip power from the newly-elected Democratic governor. Ohio nearly passed the most restrictive abortion bill in the country. Trump's administration picks have incited criticisms and complaints from several members of the Democratic Party. And Clinton has ignored all these issues.
While her campaign surrogates and establishment allies avoid reforms, Clinton has not provided any constructive feedback or advice on how the party should recover from her defeat, or regain the elected offices Democrats have been losing around the country during the Obama Administration. Clinton has made time for taking selfies in the woods, and having supporters speak on her behalf to explain (read: scapegoat) why she lost the election, diverting all accountability from Clinton herself. Her response to failing to win the Oval Office has been to boost her own image, leaving those supporters who placed their votes and faith in her hands out to dry.