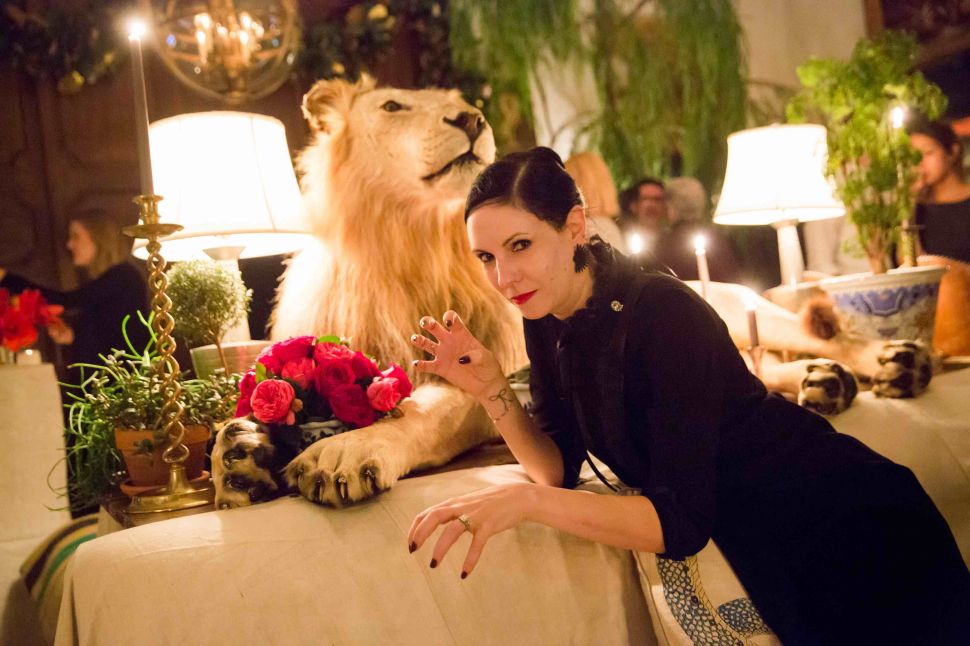 Event planner extraordinaire Bronson van Wyck opened his home to a handful of special guests like Dini von Mueffling and Nancy Chilton on Monday night to celebrate the launch of photographer Landon Nordeman's new coffee table tome Out of Fashion. Partygoers at the unassuming Flatiron residence were met with van Wyck's eclectic decor that included vintage family portraits, a towering indoor willow tree, and a slew of exotic taxidermy, including the lion pictured above alongside Jill Kargman.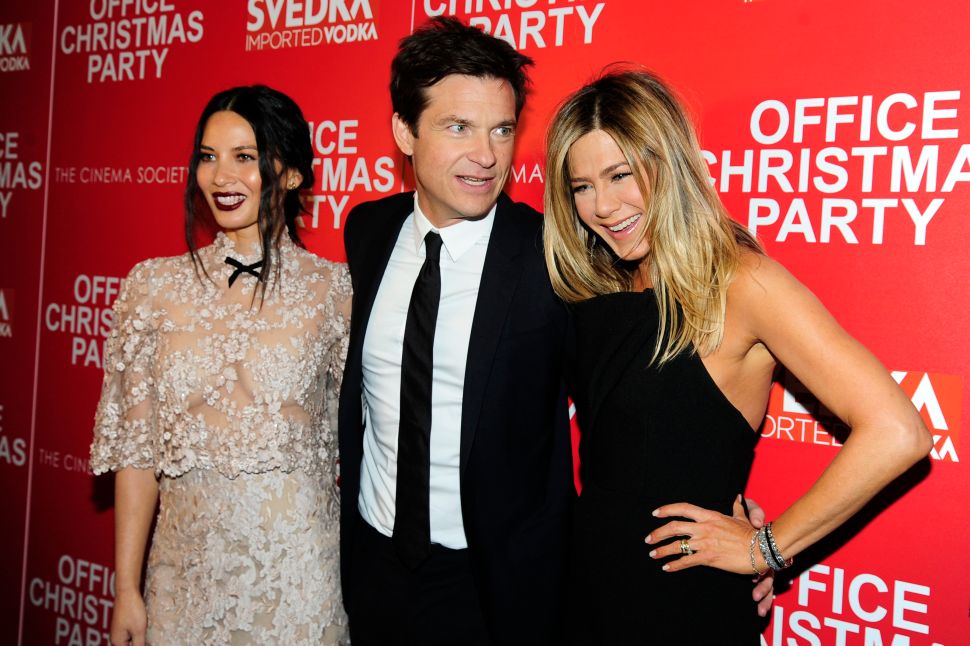 Later, Jennifer Aniston, Jason Bateman, TJ Miller, Olivia Munn, Courtney B. Vance, Vanessa Bayer, and Kate McKinnon all partied at Mr. Purple on the Lower East Side to mark the release of the hilarious new film, Office Christmas Party. The Cinema Society fête brought out model Molly Sims, The Walking Dead star Norman Reedus, and new evening talkshow fixture, Trevor Noah, who all posed in the GIF photo booth. 
On Tuesday, Cate Blanchett and artist Julian Rosefeldt debuted Manifesto at The Park Avenue Armory. Housed in the iconic venue's sprawling Drill Hall, the 13-screen film installation shows Blanchett dramatizing more than 50 artist manifestos. Blanchett herself was there, along with Drew Barrymore, Hugh Jackman, and musician St. Vincent who toasted the work with cocktails in the Armory's Board of Officers Room.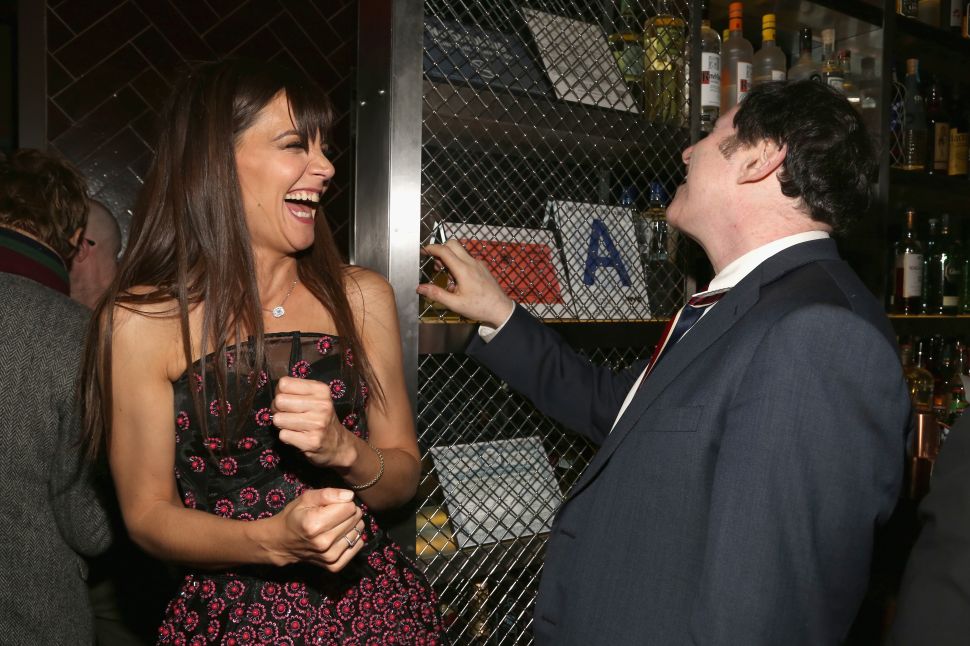 Later, Andrew Saffir's Cinema Society held the New York premiere of All We Had. Katie Holmes serves as lead actress, director, and producer of the project, as well as party host as she and her cast mates Mark Consuelos, Richard Kind, Eve Lindley, and Stefania Owen all had a post-screening cocktail or five at Jimmy at The James Hotel. 
Wednesday marked the opening of Grey Goose's Le Marché Bleu pop-up at 64 Wooster Street in Soho. Unfailingly French fixture Julia Restoin Roitfeld hosted as Rita Ora and breakout star of Westworld Tessa Thompson shopped the space and sipped on Grey Goose cocktail creations like "Le Grand Fizz."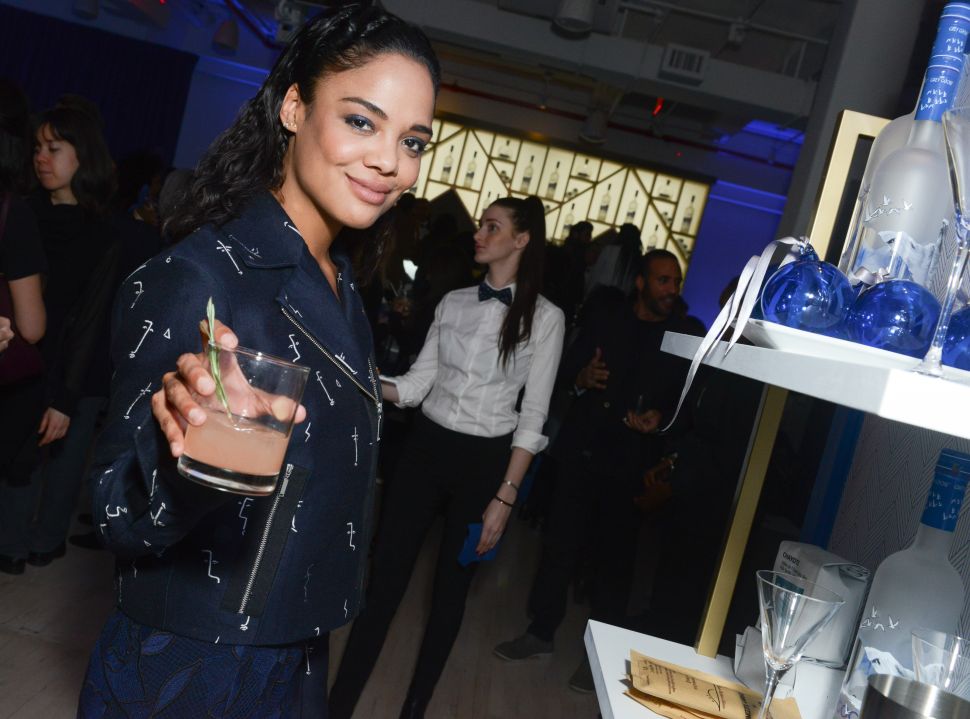 On Thursday night, Marina Abramovic held her 70th birthday at The Guggenheim Museum, the first 70 minutes of which were held in complete silence. Guests like Bella Hadid, Naomi Campbell, and Givenchy designer Ricardo Tisci rocked noise-cancelling headphones as they sat in lounge chairs in the museum's atrium. Following the silence, guests interacted with Golden Lips, a participatory experience by Krëemart & Ladurée that asked guests to apply sheets of gold leaf to their mouths. The practice was first discovered by Abramovic when she was given a gold ball to eat at a Tibetan monastery.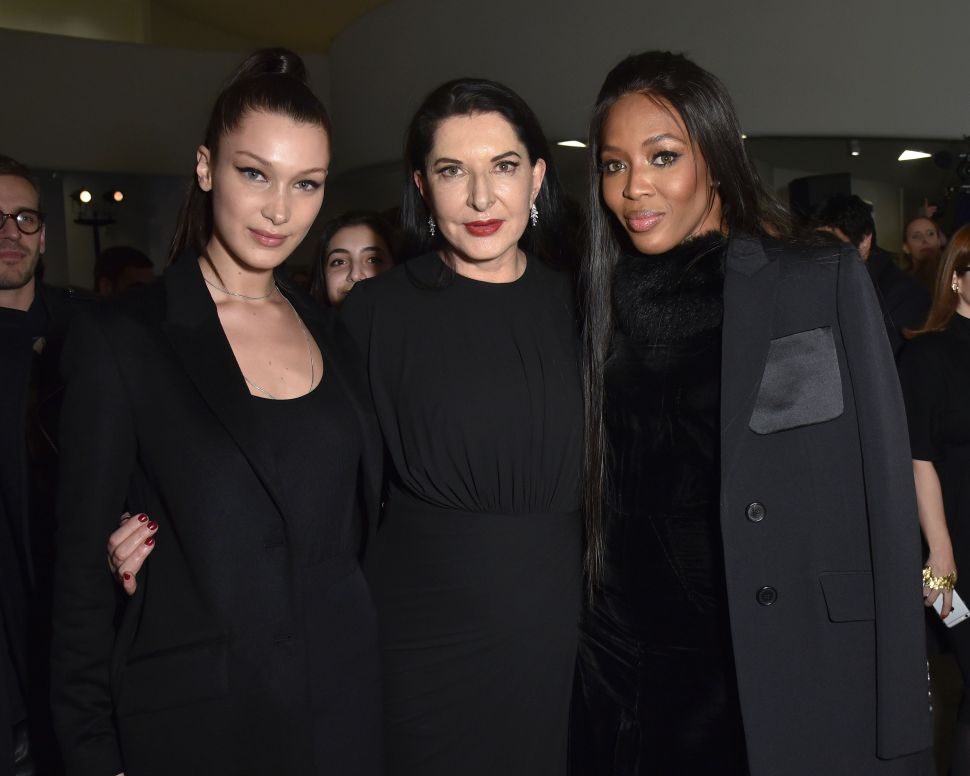 Later, Jeff Koons released a collaborative snowboard to benefit The Chill Foundation with his longtime confidante, and creator of the Burton snowboarding empire, Jake Burton. An in-store dance party marked the arrival of the limited edition board, covered in a design that Koons had chosen to refer to as "The Philosopher." Luckily, this Koons work has no chance of smashing to pieces.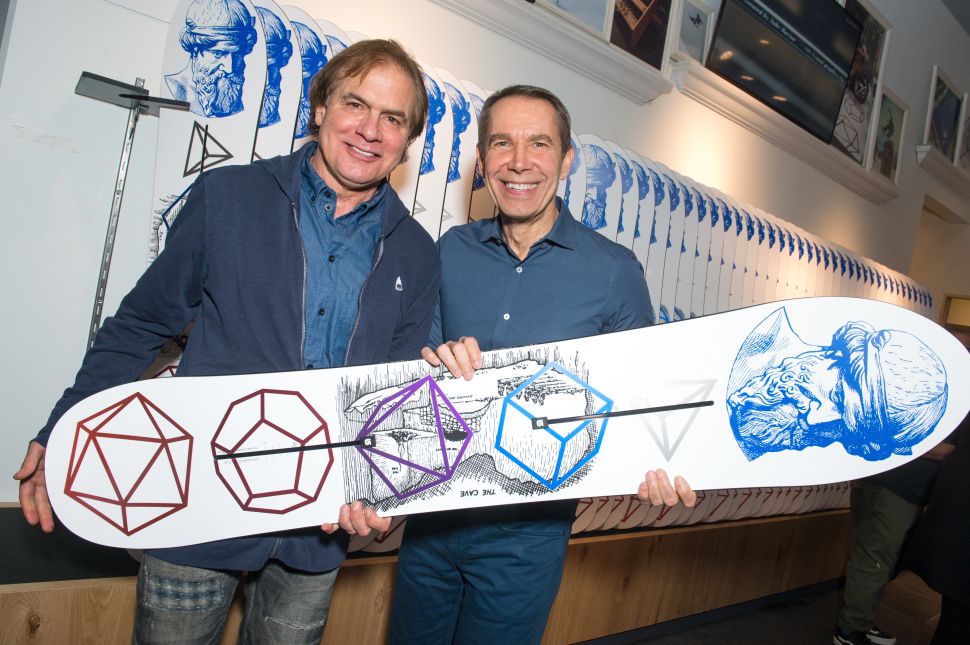 The week finished off in the far reaches of uptown where The New York Botanical Garden held its annual Winter Wonderland Ball on Friday. Following a cocktail hour held among the holiday train display, the David Yurman-sponsored evening led into a seated dinner decorated in winter white. Anne Hathaway was the surprise guest of the evening, sitting alongside her Vassar College classmate, and publicist for the Botanical Garden, Justin Conner of Third Eye Communications, while a young caché of garden supporters like Georgina Bloomberg and Arianna Rockefeller had their own tables full of pals. No one sat for dessert, choosing instead to dance off dinner before splitting off into two groups – those headed for a nightcap at The Carlyle Hotel's Bemelman's Bar, and those headed for another full-on festivus at The Box. 
Shindigger is Observer's weekly party column, written by Zachary Weiss, recapping the best parties in New York City and beyond.